Yesterday I shared with you a recipe for delicious and beautiful pancakes. And she told that she had discovered several new interesting ways of cooking mushrooms. Today I want to share with you one of them. This is a delicious salad with mushrooms Pandora.
This salad has become my husband's last favorite. He ate it both yesterday and today at lunch. And on the side dish he had the most ordinary pasta. And he did not complain. I could hear only smacking and crackling behind the ears.
Jokes jokes, but the salad, and the truth, very tasty. And given that the ingredients for this salad will be on the table of each family on New Year's holidays, there will be a lot to the variety of your diet.
Preparing this salad quickly and easily. It is light and satisfying at the same time. And, as it seems to me, it is perfect for a vegetarian table.
The difficulty of cooking: just
Cooking time: 30 minutes
Cooking

Fry mushrooms with onions. I do it according to the standard scheme.
I cut mushrooms in stripes or quarters.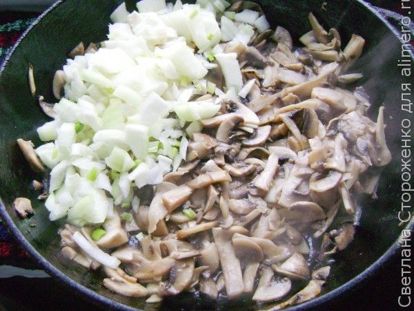 Fry mushrooms with onions for 10–15 minutes. Readiness is determined by taste.
While the mushrooms are roasting, we squeeze cheese on a fine grater.
It is possible and on a large grater, but since our goal is to melt the cheese, the smaller pieces will reach the desired consistency much faster.
Remove the cooked mushrooms from the stove and add cheese to them. It is important that the mushrooms are still warm and the cheese has melted.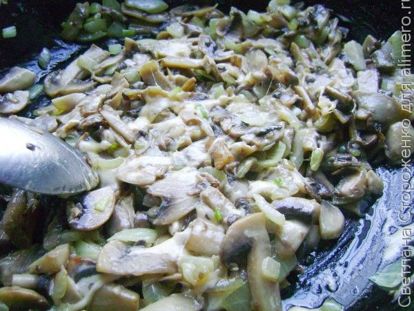 Mix in a separate container fried mushrooms with cheese, canned corn and mayonnaise.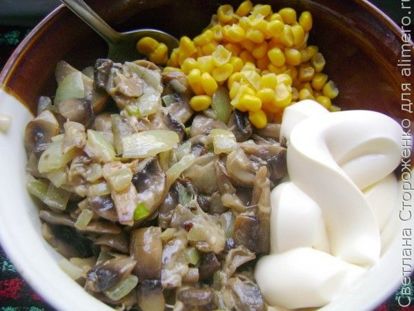 Before serving, let it brew.
Mushroom salad Pandora ready.