My today's dish is a frank parody of the famous and adorable by me salad Herring under a fur coat. Of course, the original is always better than a parody, but no one has canceled experiments in the kitchen, especially successful ones!
The dish turned out very bright, saturated not only in taste, but also in ingredients. Having eaten a portion this morning, I wanted to eat again only by seven in the evening. Of course, a man is unlikely to agree to eat only a salad for breakfast or dinner, but as an appetizer, this option is not very bad!
To prepare you will need:
Approximate cooking time: 1 hour (including cooking vegetables).
For this salad vegetables need to boil. This can be done in advance, then you will not waste time on cooking. Already ready, cooled vegetables are peeled.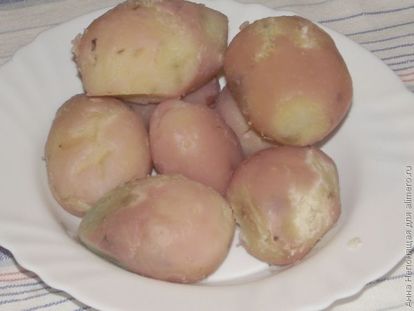 Cut the onion into small cubes, send it to the pan with a small amount of vegetable oil. Cut the champignons into thin slices and cut the porcini mushrooms. Together, fry for about 10 minutes. We salt, we pepper.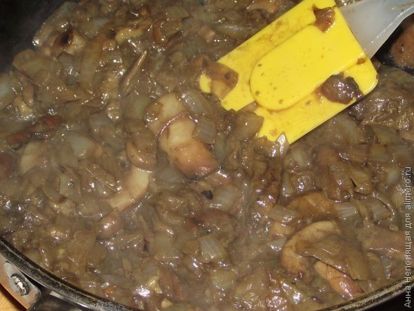 For the sauce we mix mayonnaise, soy sauce and balsamic in a bowl. If the latter is not present, a teaspoon of another vinegar will do.
We rub potatoes on a coarse grater, carrots and beets in small ones.
All components are ready, you can proceed to assembly.
I love making puff salads in baking molds. Today I have a split form in the shape of a heart. Put the potatoes in the first layer and coat them with the sauce.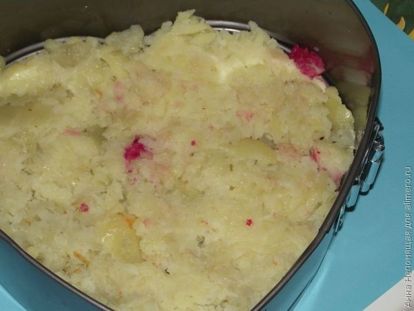 Next, put the mushrooms.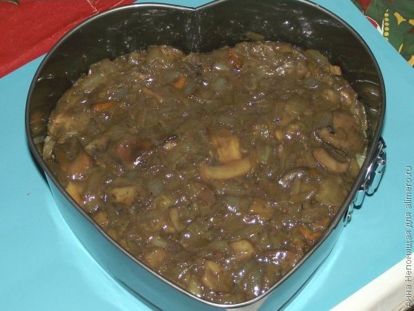 Carrot and sauce follow.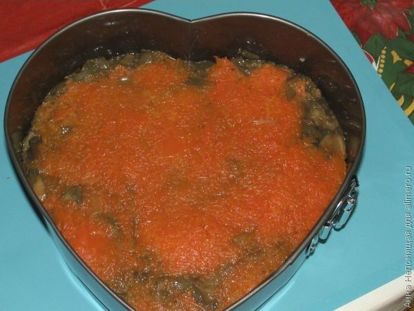 The last layer will be the beets.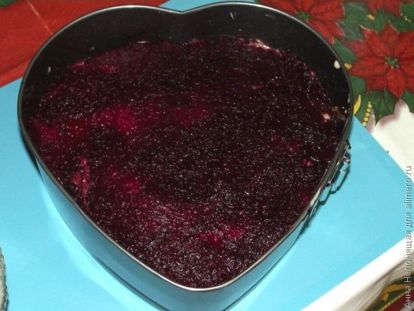 Top cover with a layer of sauce.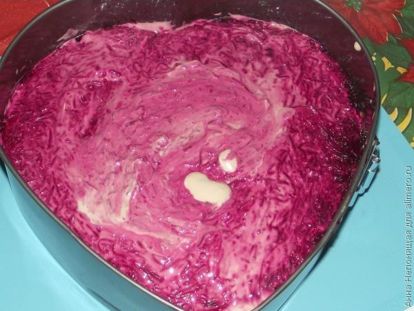 Salad is sent to the refrigerator, preferably at night.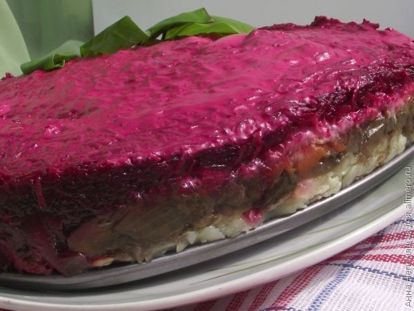 Very quickly, without much effort, the dish is ready for both the festive and the daily table.