Kohlrabi cabbage is a juicy, crisp and healthy green vegetable. But she discovered it by chance. I paid attention to it on the market and in shops, but I did not decide to buy it, because I didn't imagine what could be cooked from it and what it tasted like, because there are no leaves like ordinary cabbage.
But one day, my husband brought two kohlrabi plugs at once. Someone from his acquaintances treated him. Then I had to dig a little on the Internet and learn more about this vegetable.
It turned out that this cabbage can not only be consumed fresh, but also simmer, fry, bake. In general, do all the things that we do with other types of cabbage.
The taste of her immediately liked all the members of the family. Now Kohlrabi has expanded the list of vegetables on our table. Most of all I use it fresh in salads.
Time for preparing: 20 minutes (not taking into account the time spent for boiling chicken meat and eggs).
Degree of difficulty: not difficult.
So that on the table you have a delicious Kohlrabi dish, it is necessary:


Salad preparation:


Let's start cooking our dish with boiling chicken fillet and eggs. Chicken meat cooked in water with salt.
We clean the kohlrabi cabbage from the peel (which is given for me with effort) and cut it with not long thin strips.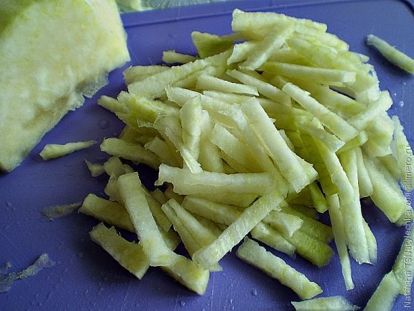 To make the salad look beautiful, I cut all the ingredients into strips.
In the salad we use fresh carrots. Rub it on a coarse grater or cut into thin strips.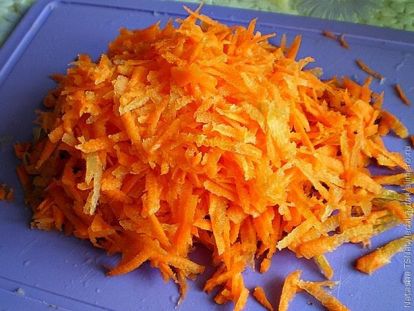 Fresh cucumber also cut into thin strips.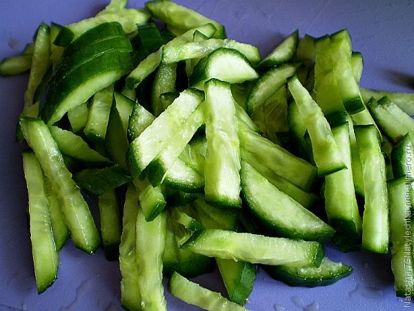 Mix with cabbage and carrots.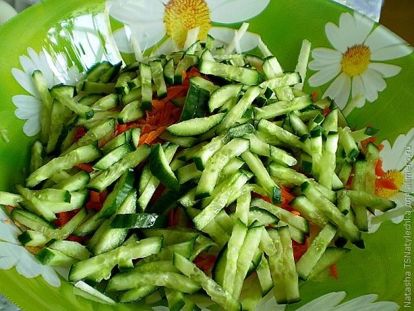 Then we clean the eggs and cut them in the same way as the other ingredients. Add to the salad bowl.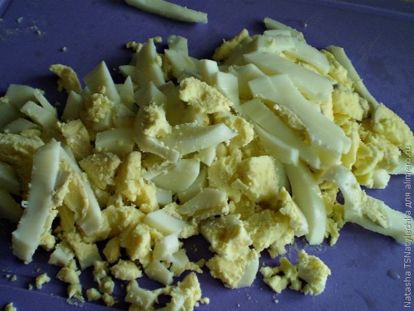 We also try to cut chicken meat into strips.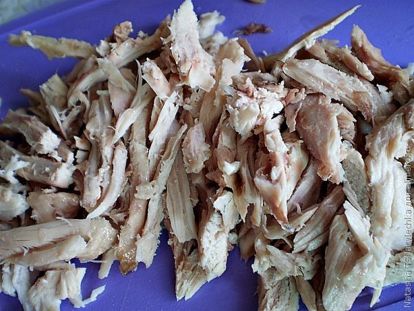 Chop green onions and ship to the previous ingredients.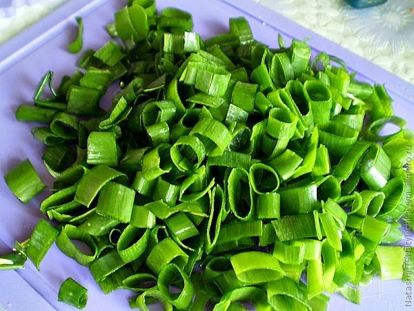 Pickled canned green peas into a salad, pre-drain all the liquid.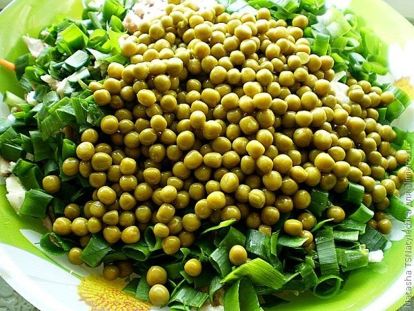 Salt and pepper. We put in small plates in small plates and serve with any type of dressing (mayonnaise, sour cream, vegetable or olive oil).