I remember how I used to dream of trying grapes right from the vine. Once my dream came true, the tasting was not limited to grapes, there were watermelons right from the melon and fresh figs from the tree.
Interestingly, of all the listed fresh figs, I never had a chance to eat again. This tender fruit to our places never gets fresh, you can only buy dried figs.
Looking for interesting recipes for salads, I once stumbled upon a very beautiful photo in bright colors: red figs with many seeds, green leaves of arugula and white pieces of cheese. I so wanted to try this salad!
Half a year has passed, the picture periodically popped up in my memory, and you can imagine my joy when I saw fresh figs in the store! Of course, I could not pass by. Salad did not disappoint me, not for nothing that I wanted to do it for so long. I suggest you try it too.
Ingredients: 2 figs, 150 g of grapes, 125 g of mozzarella, 75 g of arugula, 30 g of pine nuts, 2 tsp. Dijon mustard, 4 tbsp. olive oil, 1 tbsp lemon juice, pepper.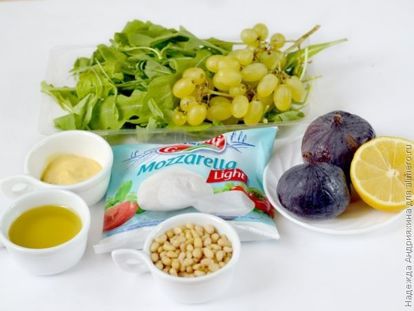 I roasted pine nuts in a pan without butter. It is imperative to follow and stir, the nuts emit a small amount of their own oil, therefore they turn red quickly, they must be immediately laid out from the pan.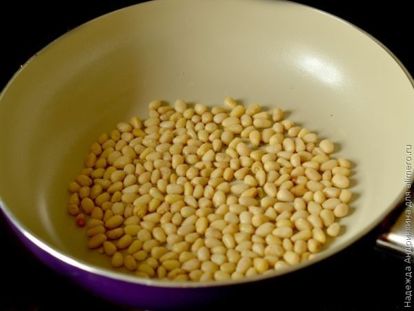 I washed my arugula, dried it with a paper towel and immediately laid it out on a handful in plates.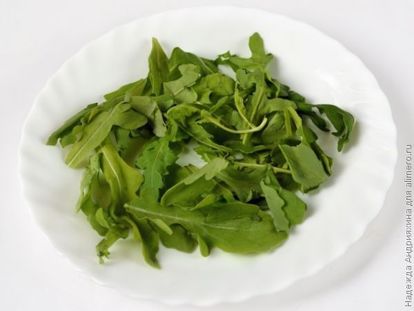 Mozzarella now also appeared in different packaging options. I took in brine. Mozzarella can be cut into cubes or just broken into pieces, it is slightly layered, so the pieces will be with cheese fibers.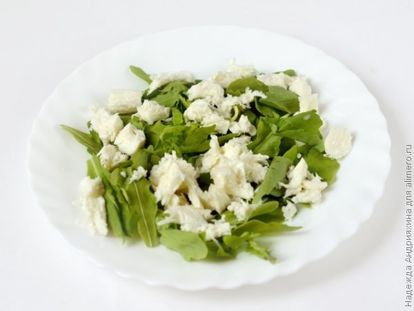 I washed the grapes, removed them from the brush, since I had a raisin, I simply spread it with whole berries. It is clear that grapes with stones must be removed by cutting the berries.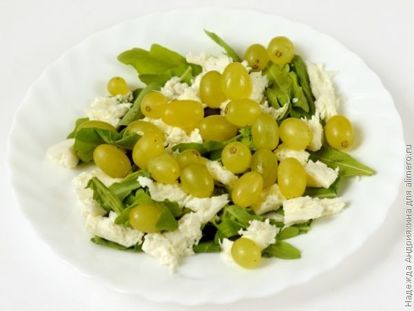 The sauce for such salads is one – a vinaigrette (olive oil, lemon juice and pepper), but in this salad it is also with the addition of Dijon mustard.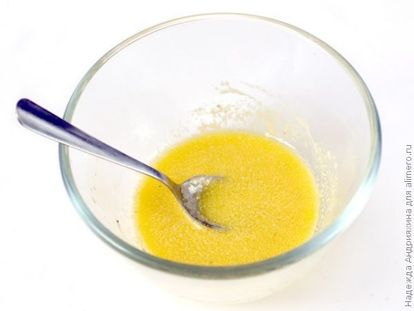 I poured the prepared portion of the salad immediately with the sauce, lifted the layers with a fork to distribute the sauce.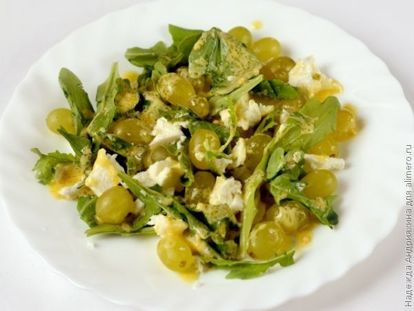 It remains to add slices of figs and nuts – the salad is ready, sweet and sour with crispy nuts and soft cheese. How delicious!