This simple salad is perfect when you want something tasty and healthy at the same time. It is very easy, and filling it with sour cream, which is ideal if you are not a fan of mayonnaise.
To make salad we will need:
Baked beets – 200 gr.
apples – 200 gr.
prunes – 100 gr.
walnuts (kernels) – 100 gr.
lemon juice
sour cream 20% fat – 100 gr.
sugar – 2 tbsp. spoons
(From this amount of products I got 4 medium portions of salad)
First, bake beets. I usually bake vegetables in the oven, but I do not boil them, as this helps to preserve both the taste and the beneficial vitamins in them. This advice was once given to me by a friend, and now I almost never boil, but only bake, potatoes, carrots, beets and other vegetables for salads, which are needed in boiled form.
Beets need to bake whole, peel, pre-wrapped in foil (so it does not dry out). Put it on a baking sheet, put in an oven heated to 180 degrees, and leave for an hour if it is medium in size. If large, then you can for half an hour.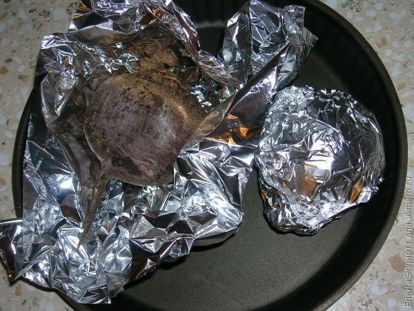 Peel the walnuts and lightly dry them in the oven. For this, just a few minutes is enough until a pleasant nutty aroma appears. We get them and grind.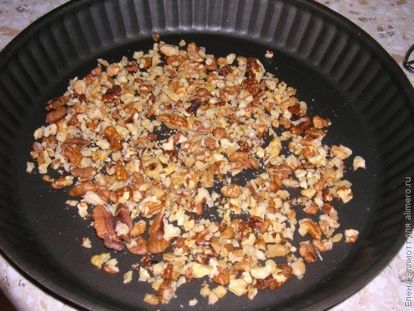 Prune wash and soak in hot water. When it swells, we take out the bones and boil it without them for several minutes. Then dry.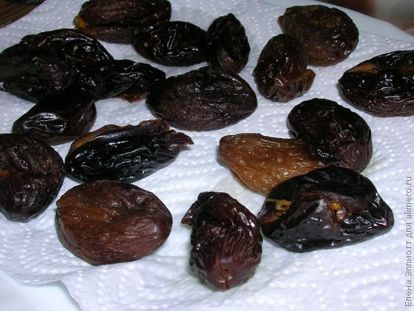 We shred straw beets, prunes. Remove the core from the apple and also cut into strips.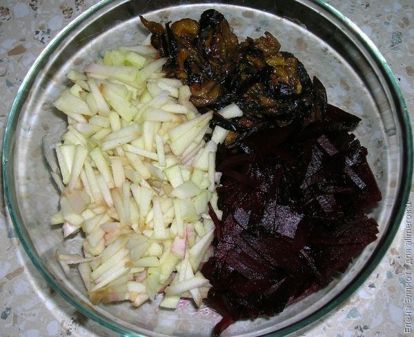 Mix all ingredients.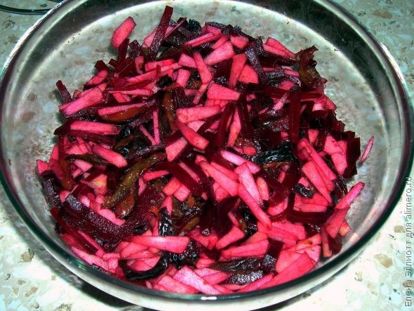 Combine with walnuts.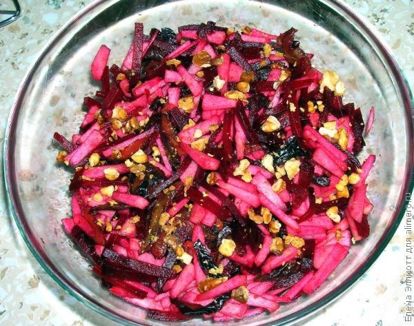 Cooking salad dressing. To do this, squeeze the juice of half a lemon, add sugar and sour cream. It turns out very delicate taste – much better for this salad than mayonnaise, for example.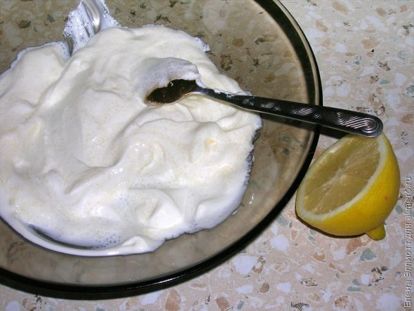 Combine the salad with dressing, mix everything.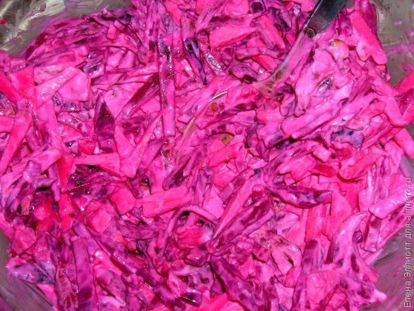 You can decorate it with slices of apples and nuts.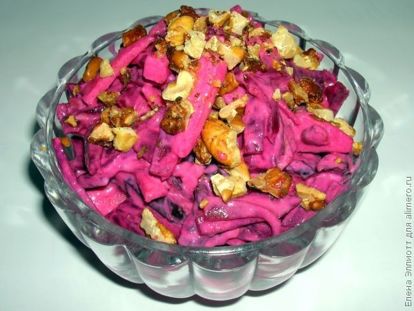 Salad is ready, bon appetit!