I really like the dishes cooked in pots. First, they are delicious – I can not be indifferent to everything baked. Secondly, they are cozy … and they bring thoughts of family warmth 🙂
If you have the same associations, join me! We will prepare a vegetable, although not a lenten dish. In principle, there is only one product of animal origin – cream. Without it, it is quite possible to do. But with him, to be honest, tastier! 😉
By the way! I cooked raspberry vinegar according to the recipe of Larissa 🙂 And I already use it with might and main … I marinated meat in the week – I made the same recipe as baked pork, only instead of lemon I used vinegar from raspberry … It turned out tasty and soft meat! Thank you, Larissa! 😉
By the way, today I poured some ice cream on them …)) Yes, yes, a white ice cream! Of course, everyone looked askance at me, but nothing) And I was delicious and unusual!))
But back to the vegetables.
So, I used the following ingredients: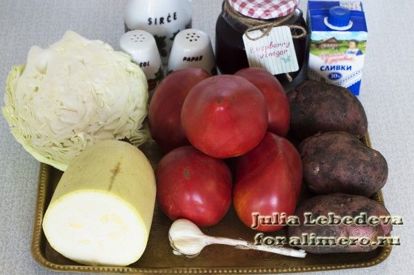 Level of difficulty: low
Time for preparing: 40 minutes for preparation, 1 hour and 20 minutes for baking
Amount: 3 pots
I started with cabbage. Shred it, seasoned with salt.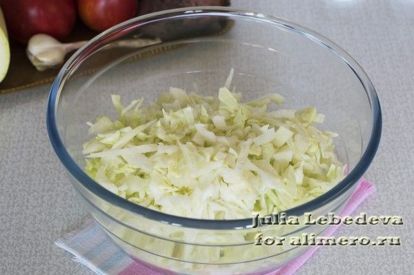 Carefully handwash, so she released juice. And put aside for now.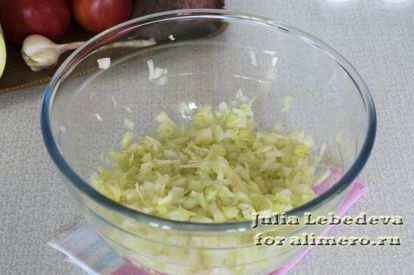 Pots smeared with sunflower oil. Laid in them chopped potatoes into small cubes. Since he is young and local, I have not processed anything, but I did not become zealous with the skin – now it is even useful.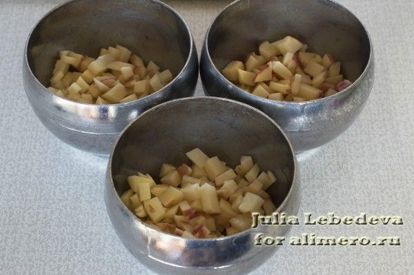 Then I sent the zucchini, previously cut free from the peel and sunflower seeds, into the pots.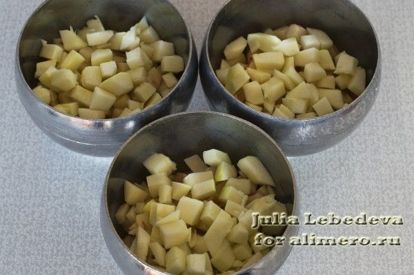 Milled knife garlic. Added ground pepper and salt mix. Mixed right in the pots.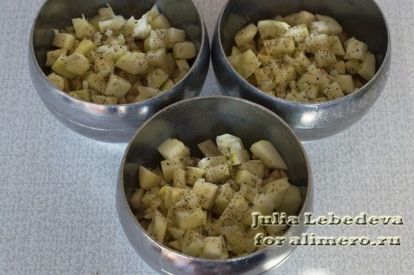 Laid out juicy cabbage.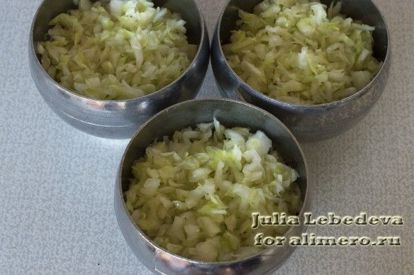 And mixed it all together again.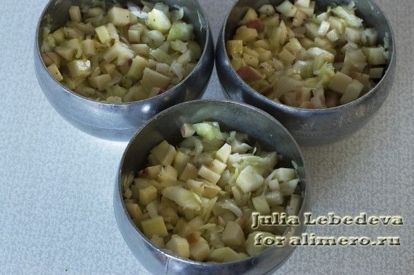 Tomatoes washed, peeled, sliced ​​and sent to chopper.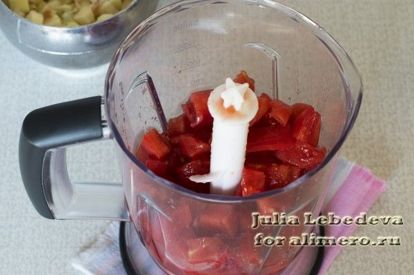 Raspberry vinegar and 10% cream poured in here.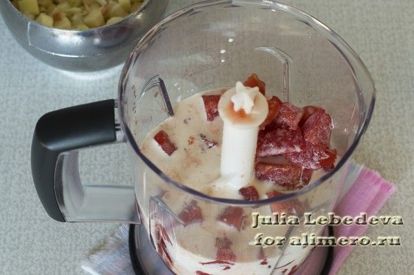 Beat until homogeneity. I got 750 ml of such creamy tomato sauce – just 250 ml for each pot.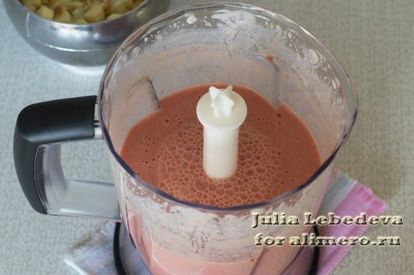 Poured sauce on vegetables.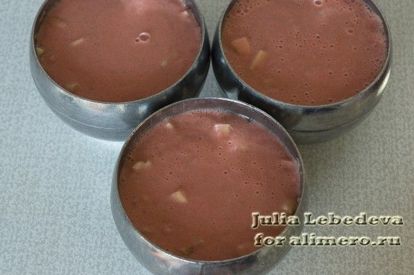 She covered the pots with lids and put them in the oven for 1 hour at 220'C. She got it, tried it, it seemed to me that the potatoes were a bit stiff. Added another 20 minutes of roasting. You are guided by your oven.
It turned out juicy and hearty dish! And how delicious it was to dunk later in this sosus Caucasian cake … mmm. 😉