This fall our forests are a paradise for mushroom pickers. Cars along the roads are like parking lots – you will not squeeze in!
We are good, do not leave the car on the road, we have a village. Mushroom places very close, a kilometer from the house. The son has grown up, and sometimes we go to the forest with the whole family – and we walk up and bring mushrooms.
This time we scored a basket of aspen mushrooms and a bit of honey agaric. Not that we didn't find them again, we just didn't cut them off, since the season of season is just beginning – they are too small. True, the season is short, only 2-3 weeks. So, the mushroom pickers, including my husband, have already prepared baskets and set their sights on these campaigns for such seemingly simple but very tasty mushrooms. Let's wait three more days, let them grow up.
While they are small and very appetizing. There is nothing to salt, but to fry potatoes with honey agarics is the very thing.
Time for preparing: 30 minutes.
The first thing is to clean the potatoes. I was helped by my husband, so we did everything at the same time – he was engaged in potatoes, and I was a mushroom.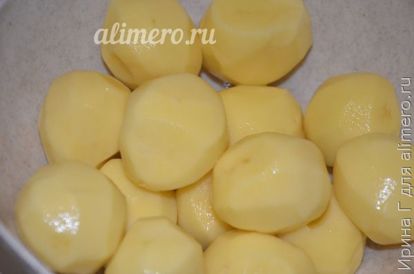 That's about a third of our harvest harvested.
Clean, bright, almost did not have to disassemble. Washed, threw in a colander – and on a frying pan with vegetable oil.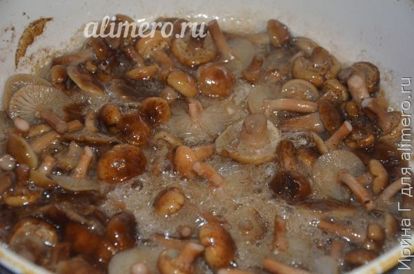 While the mushrooms are roasting, they have cleaned and cut the onion, occasionally looking up to prevent the contents of the pan, as the mushrooms like to stick to the pan.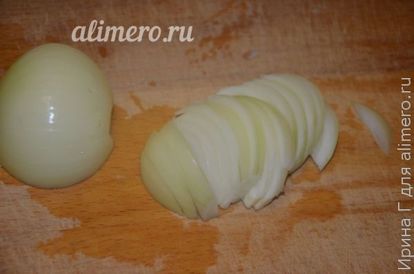 Fried until evaporated liquid and added onions.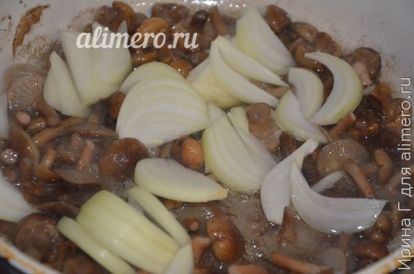 Minute three fried all together, then added potatoes. Salted. I didn't add any spices – taste again with sour cream, in my opinion, is difficult to improve.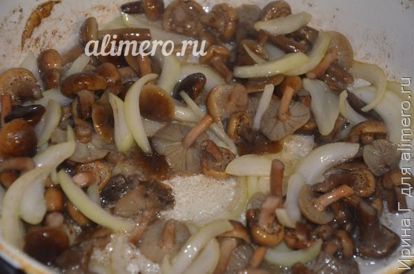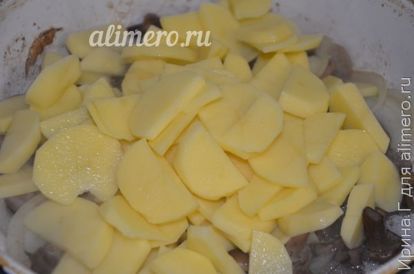 Fried almost until the readiness of potatoes.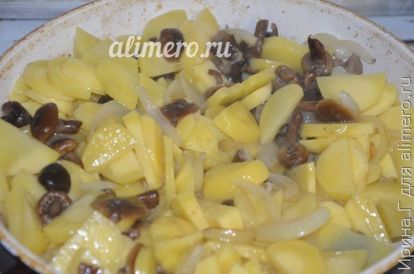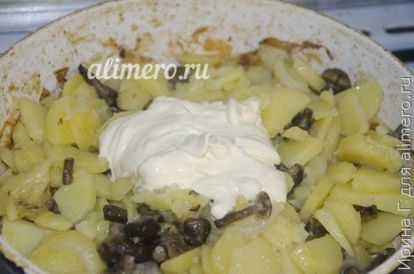 Mixed, gave sour cream how to bloom, enveloping every piece of potato and every fungus, combining tastes into one whole – the taste of potatoes with mushrooms and sour cream.