In my opinion, this is the simplest and quickest dish that can be cooked in a pot.
As is often the case, the recipe for this dish came at me quite by accident. Actually, I noticed a long time ago that the best culinary skills training is unexpected guests. All imagination is immediately mobilized, and you have to invent something from nothing.
In general, it happened with these pots. A minimum of food, time and effort – and a hot pot on the table!
And it seems to me that the pots have some magical power to make all the dishes cooked in them, at times tastier. Well, the truth is – the same potatoes with cabbage, cooked in a conventional pan will not be as tasty as in a pot. Magic!
Difficulty – very easy
Cooking time – maximum 30 minutes
For cooking potatoes with cabbage in a pot will need the following products:
My potatoes were already boiled in my uniform. So I just peeled it and diced it.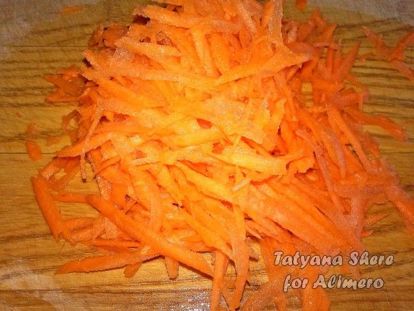 Fried onion with carrot in vegetable oil. After 3 minutes she put sauerkraut into the pan.*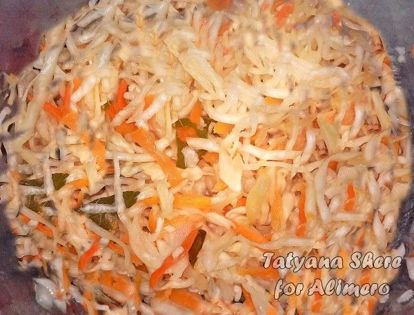 * In principle, you can use fresh cabbage, it does not play a special role. The only thing – fresh to prepare a little longer than fermented.
She peppered and slightly salted cabbage.
She put the fried cabbage in the pot, then the potatoes.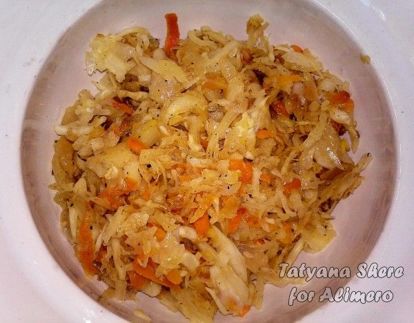 On top of the potatoes, too, salted and peppered. Added pieces of butter.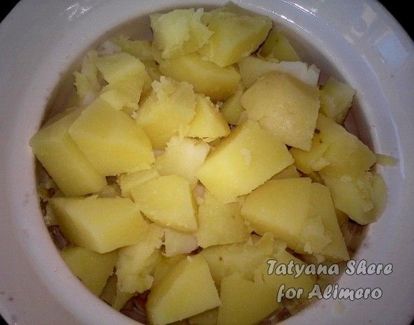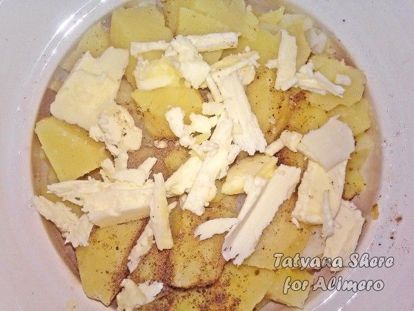 She covered with a lid and put in an oven heated to 180 degrees.
Meanwhile, grated cheese. After 15 minutes, she took out a pot, sprinkled with cheese, and again sent it to the oven for 5 minutes.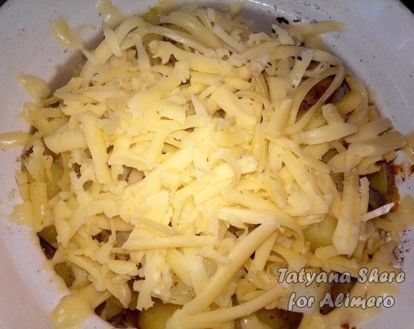 That's all, potatoes and cabbage in the pot are ready!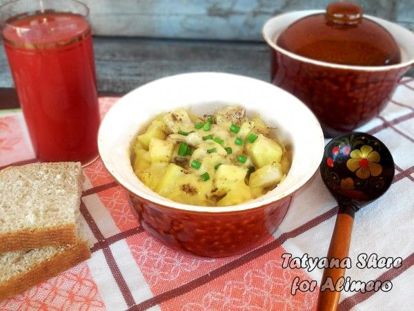 Good appetite!