Recently, prices in stores are not encouraging, but you should not despair, because if there is a good imagination, then you can cook delicious dishes from ordinary products. In moments of economic crisis, dishes from country cuisine and dishes from childhood are immediately remembered.
I remember that in childhood we often went to the forest to pick mushrooms. I was little, so after the forest I ran out to the children to play, and when I came home, then on the table already cooled fried potatoes with mushrooms. Many years have passed, and I remember this scent of mushrooms, herbs, garlic. In general, for the sake of such moments, I was ready to wander through the forest for a whole day in search of mushrooms.
This is not the season of mushrooms, and in my area there are no forests like home. It is necessary to be content with purchased champignons. Although a big plus that they do not need to be cleaned and pre-boil.
For the preparation of fried potatoes with champignons such products are necessary:

Cut potatoes into cubes and send them to grill mushrooms.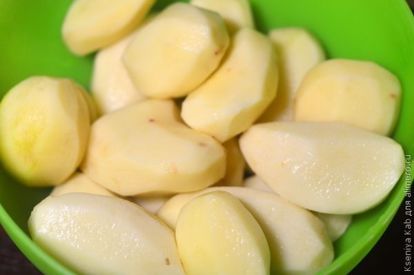 Meanwhile, peel the onion and cut it into cubes. We send onion cubes to the pan to potatoes and mushrooms. Add a bay leaf.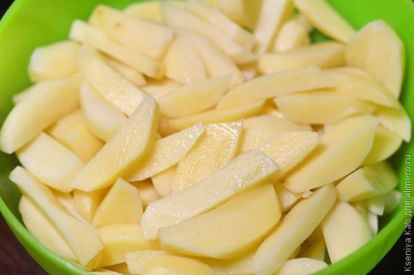 Fry on high heat, stirring. As soon as the potatoes are soft and golden, salt the dish, pepper to taste and add garlic. Optionally add chopped dill.
You can fry potatoes with champignons and otherwise. We fry champignons in a frying pan with onions, and in the other frying pan – potatoes. As soon as the potatoes are soft, add the finished champignons to the potatoes, mix and keep on the fire for 5 minutes.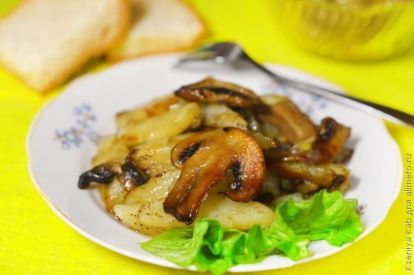 In the first case, the potato is better impregnated with the aroma of mushrooms, so I like it more.
Serve potatoes with mushrooms to the table in the form of heat. Enjoy your meal!