Everyone loves potatoes, cooked in any form. But sometimes mashed potatoes or fried potatoes get bored, and you want something simple but unusual. And in this case, you can cook the potatoes in the oven, in pots with wieners. The meat is cooked for a long time, and there is not always an extra piece, but sausages or sausages can save the situation. It turns out also tasty, as in recipes with meat, and less time is spent on cooking.
The difficulty of preparation: medium, as it requires pre-roasting vegetables.
Cooking time: 45 minutes
To prepare 3 servings, we need: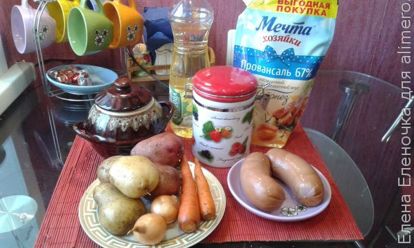 Peel potatoes, onions and carrots.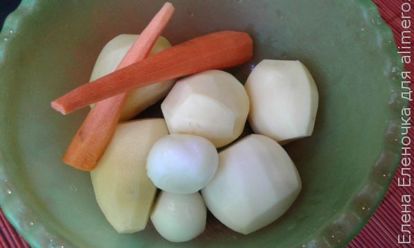 Chop the potatoes into strips.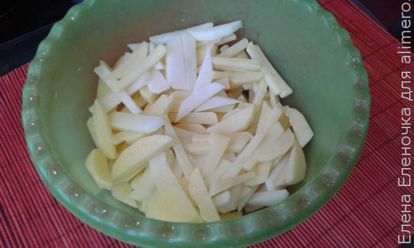 Heat the pan, pour the sunflower oil and put the potatoes on it. Salt to taste and fry for 5-10 minutes until half cooked.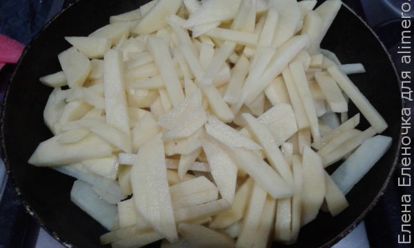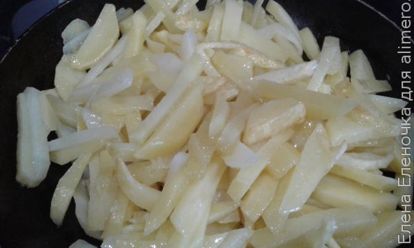 Putting potatoes in pots.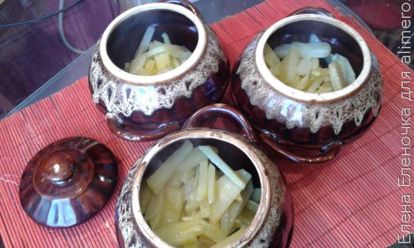 Finely chop the onion, grate the carrot.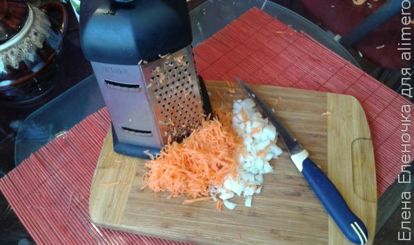 Put them on the pan with oil and fry a little.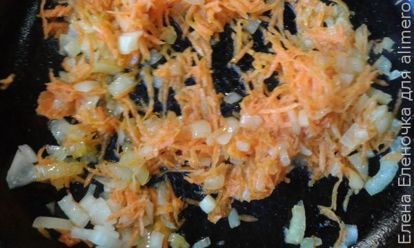 Sausages divide into 4 parts and cut into pieces.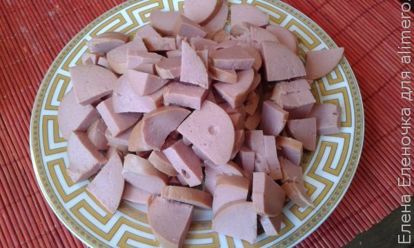 On top of the potatoes lay out in sausage pots.
Next to the bed are fried onions with carrots.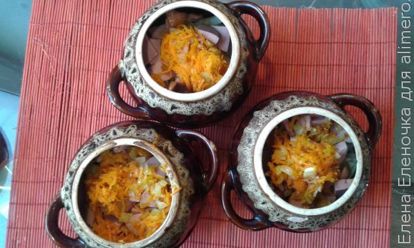 Pour some water, about 100 ml.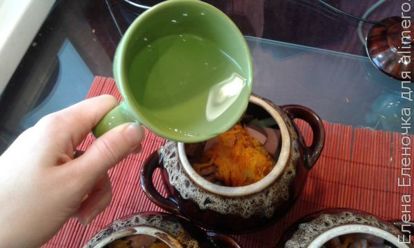 Top with mayonnaise and close the lids.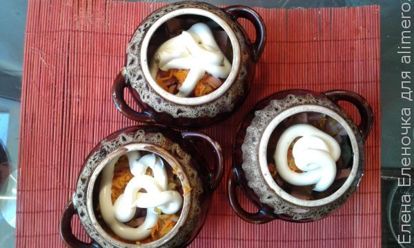 We ship our pots to a cold oven, turn it on and heat it to 180 degrees.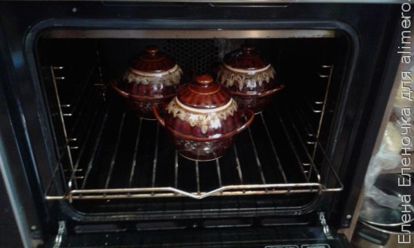 Bake our potatoes in a rustic way for about 30-40 minutes.
We take out one pot from the oven, check the presence of liquid and the readiness of potatoes with a knife. If the potatoes are stewed, then our portioned dish is ready.
Pleasant smoked potato scent awakens the appetite that you want to try potatoes more quickly.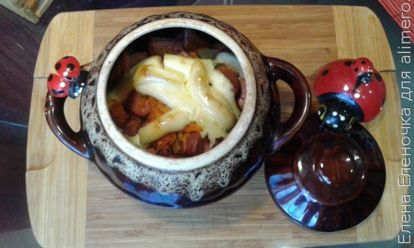 Enjoy your meal!