Ahead of us is waiting for a series of New Year's holidays, during which any housewife wants to shine in front of her loved ones or guests with a new dish, not only delicious, but also beautifully decorated.
The recipe, which I propose, can be replaced with a classic, almost everyone's favorite, salad Herring under a fur coat. It contains almost all the ingredients, but it all comes in a compact, beautiful and unusual form.
Time for preparing: 30 minutes (without cooking vegetables).
Degree of difficulty: minimal.
For the preparation of potato tartlets with herring we will need:


Cooking method:


My potatoes under running water. Boil in uniform to readiness.
Boil the beets also until fully cooked.
cleanse the entrails, remove the skin and remove the bones.
Cut the prepared fillet into 1.5 cm thick strips.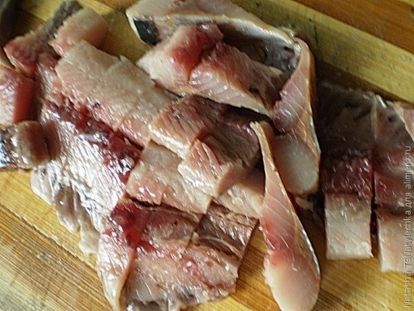 Onions cleaned, cut into thin half rings.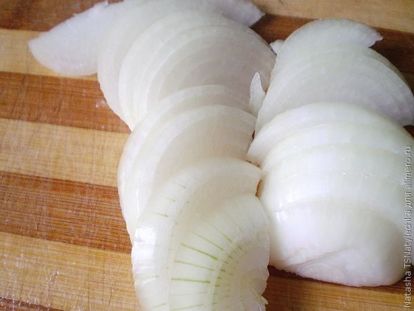 To prevent the onions from being hard and bitter, marinate them for a few minutes.
In a deep container we dilute vinegar, sugar, water. Pour this liquid in the bow, mix. Leave at room temperature for 30 minutes.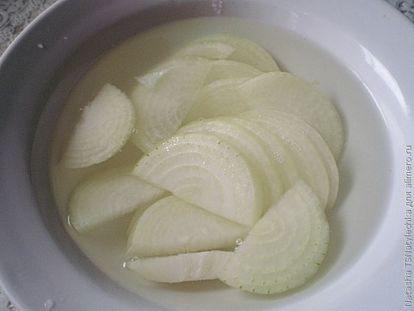 Boiled vegetables clean. Grate the beets on a fine grater.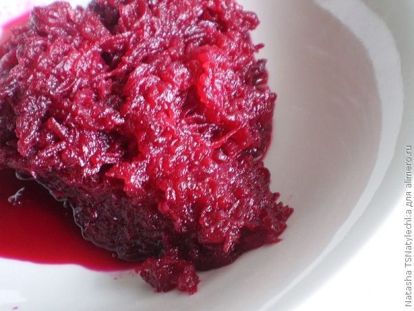 Drain the beet juice. Add salt to taste and mayonnaise. Stir.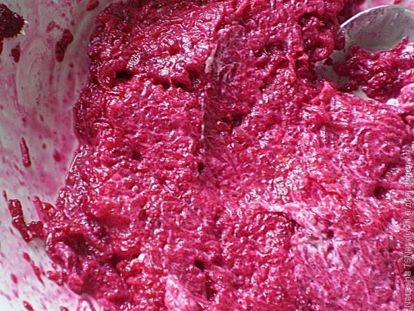 Cut potatoes into 1 cm thick slices.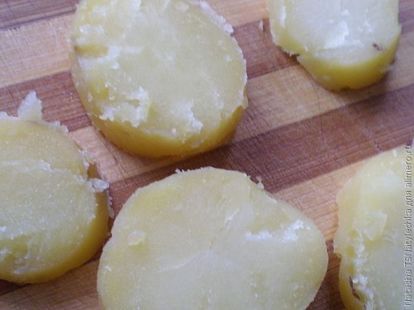 For each potato circle lay out beets with mayonnaise about 1 – 2 tsp. On top – a piece of herring. Since my herring was with caviar, I also put it on sandwiches.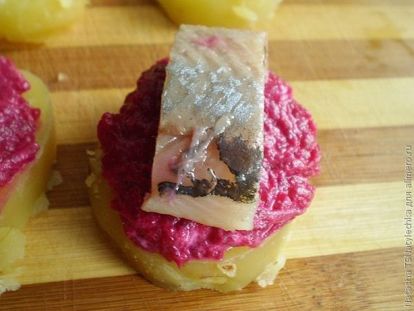 We decorate our tartlets with pickled onions.