I think you are familiar with the taste of the unforgettable Herring under a fur coat. I myself am a big fan of this wonderful dish. But sometimes you want to somehow diversify the traditional recipe.
You can, of course, add some exotic ingredients, but then it will be a completely different taste. Therefore, I decided to leave the content the same, but to change the form. Thus were born potato tartlets with herring, beetroot and pickled onions.
The taste is the same coat with its classic ingredients, only in a completely new version.
I want to tell you that the appetizer turned out to be a real bomb! All guests loved it! And my kopilochka successful dishes for the festive table replenished with an interesting new recipe.
Ingredients for dishes:
Cooking time – 1 hour.
For this dish, you can also take already cooked, sliced ​​pickled herring. But I prefer the salted herring not from the can. Therefore, I prefer to cut it myself.

Cut the cut herring into not very large portions.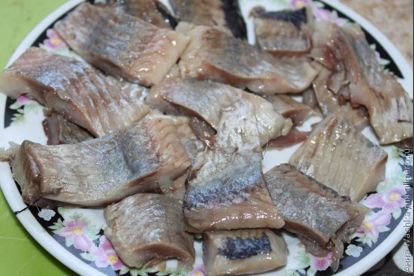 Boil beets until cooked. Peel and cut into several pieces.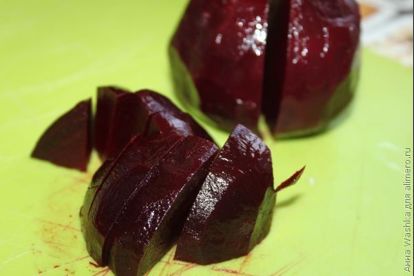 Grind boiled beets in a blender to a state of mashed potatoes.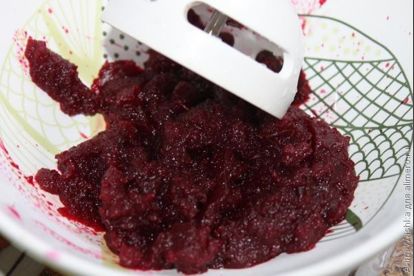 Add mayonnaise to beets.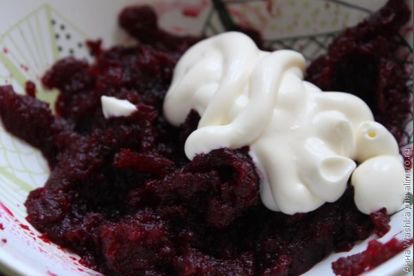 Stir with a spoon.


Put chopped greens.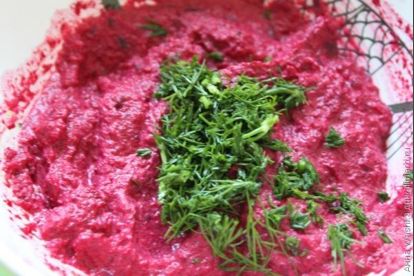 Now let's pickle the onions. To do this, chop the onion into rings.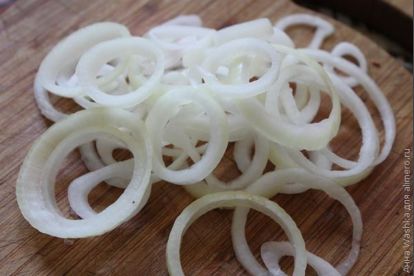 Sprinkle onions with sugar.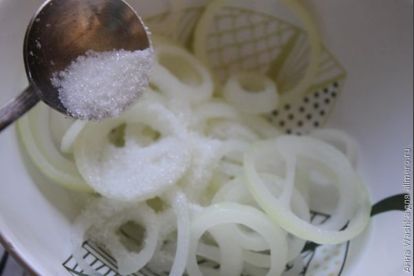 Then put the vinegar.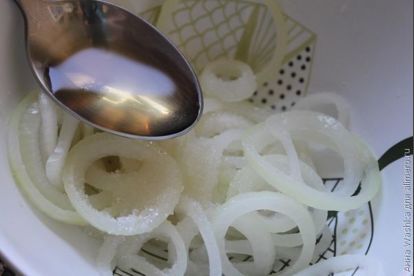 And pour hot water. Let us brew for 15-20 minutes. Then the water is drained and the onion is ready.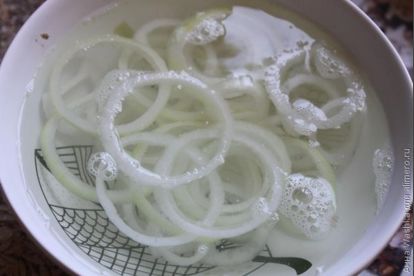 Potatoes boil in uniform. Cleared. Cut into circles about a centimeter wide.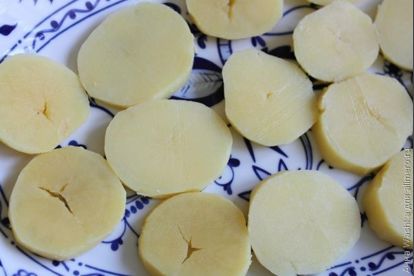 Put beetroot puree on each potato circle.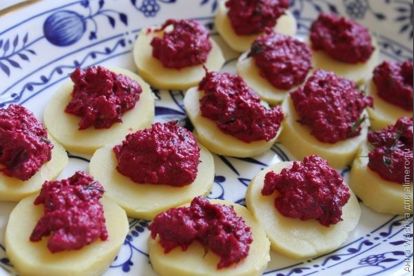 Then a piece of herring.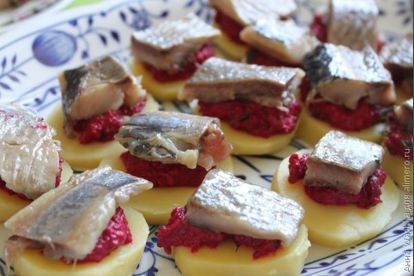 And on top – pickled onions.

Enjoy your meal!