Potatoes and minced meat can be combined in various ways and cooked also in different ways. Read how you can make potato roll with minced meat. I really like minced dishes, as they are tasty and satisfying.
Ingredients for potato roll with minced meat:

Even for the preparation of this dish will need foil.
Short cooking version:
Potato Meat Roll Recipe
Peel potatoes, wash, cut and boil until ready. Drain all the water, pound. Add salt and mix.


When the mashed potatoes have cooled, add 1 egg, turmeric and flour. Mix. It should make a dense dough. If this does not happen, add more flour.

While the potatoes are boiling, fry the minced meat in vegetable oil with chopped onions. Periodically break up clumps of minced meat so that they become as small as possible.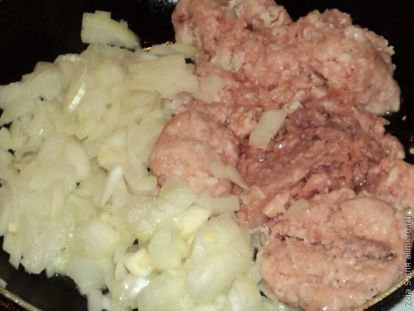 At the end of salt, add paprika, mix and cool.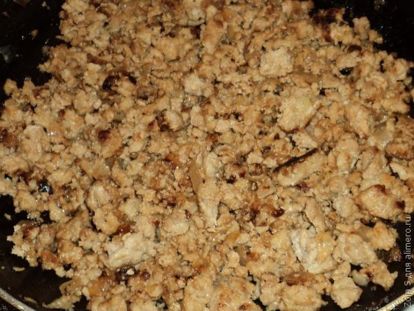 Add in minced 1 protein and mix. Yolk until postponed.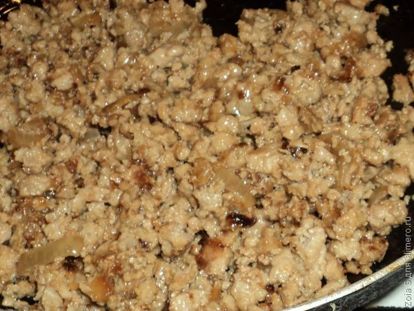 Take the foil, cut a rectangle. Lubricate it with vegetable oil.
Put potato dough on the foil and form a rectangle out of it. This can be done with a rolling pin or with your hands.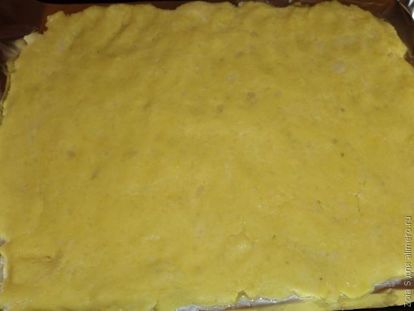 Put cooled meat on the potato layer and distribute evenly over the surface, but not completely. Leave 4-5 cm on one side.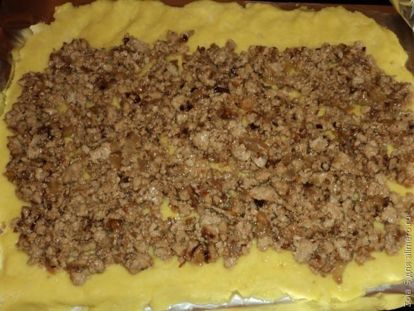 Twist the roll. Thanks to the gap left, the stuffing will not come out. In the process of twisting the foil to pull out, but even if it does not work out – not terrible, let the roll remain on the foil, it is accustomed to the oven.
In the delayed yolk add 2-3 tbsp. l water and mix well.
Brush with yolk roll and sprinkle with sesame.



Bake in the oven for 50-60 minutes at a temperature of 200-220 ° C. Much more depends on the features of the oven. If the roll is baked for a long time and does not turn brown, turn on the heat or bake for more than 60 minutes.
Get a potato roll with minced meat. Brush with butter to make it shine.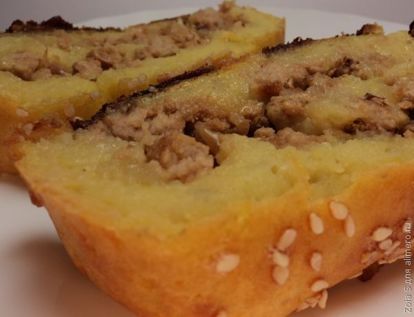 Cool slightly and only then cut into portions.