You can just fry cabbage and cook mashed potatoes, or you can combine these two dishes into one and you will get a festive roll that will decorate your table for any occasion.
For this recipe, we need the most simple products: potatoes, cabbage, onions, carrots, but in my current interpretation they complement each other very harmoniously.
This option is a lean dish suitable for anyone who adheres to Lent, except that the sausage of the filling can be replaced with mushrooms.
To prepare potato roll with cabbage, you should stock up on the following ingredients:
Cooking time – 2 hours (taking into account the cooking of potatoes).
For a start, I put the boiled potatoes. I cooked it in uniform. You can make this roll of mashed potatoes, but I love the texture of grated potatoes in a roll, so I prefer to cook potatoes in the skin.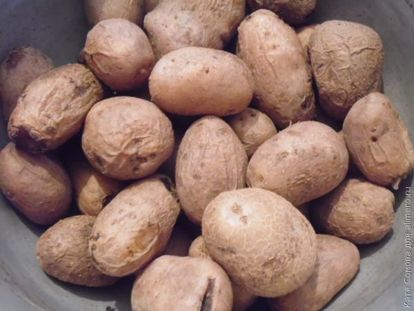 While the potatoes are boiling, I started preparing the filling. Onions and carrots washed, cleaned and ground.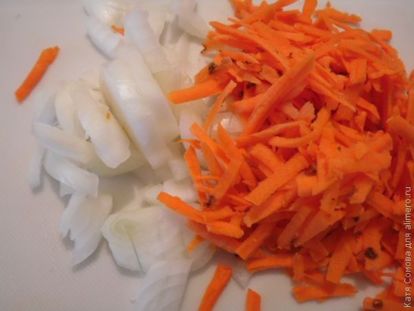 Sausage cut into strips.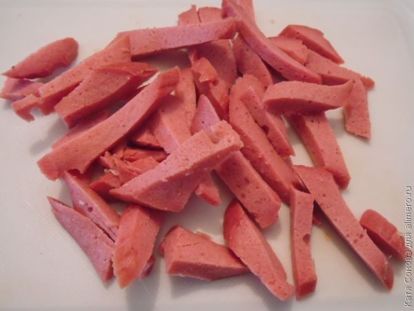 In vegetable oil began to fry onions and carrots. Then she added sausage, a little salted, spices, fried on high heat for 2-3 minutes. Cabbage is already pre-ground. Added to the pan. Grilled over high heat to make minced meat more fried than braised, decorated with greens. Turned off the fire, gave the stuffing a little cool.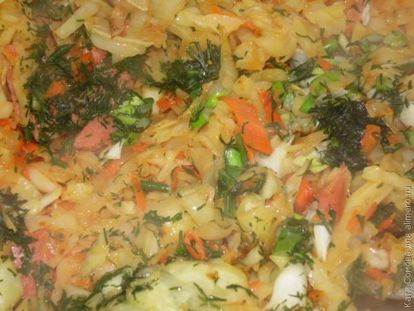 When the potatoes boiled, cleaned it, grated on a large grater. She added egg, starch and flour to it, salted it, pepper in moderation.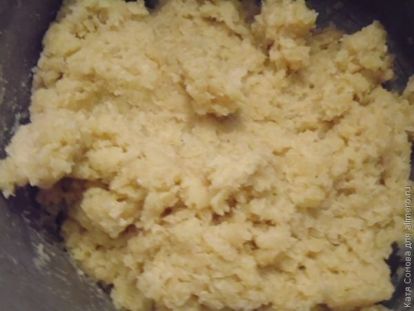 Spread out the potato dough on the cling film, put the stuffing on top. She rolled the roll and put it in the oven for an hour. Baked at 180 degrees.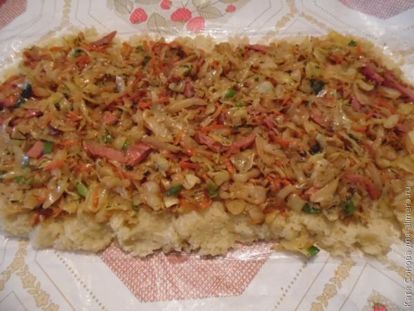 Served with ketchup and green onions.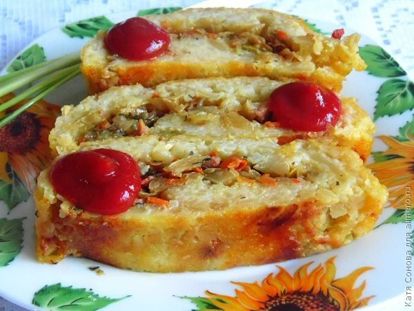 Enjoy your meal!