The last time I told you about the preparation of mashed potato patties and minced meat. Judging by the comments and your estimates, you liked the recipe idea.
Today I want to continue the topic of using mashed potatoes. I propose to cook a delicious potato roll, which you can help yourself, and offer guests. My guests are happy to eat this dish, ask for a recipe and cook at home.
The following products are necessary for making potato rolls:

Tip: To cook potato roll without the use of meat, you must not take 500 grams of mashed potatoes, but all 800 grams, replacing potatoes with minced meat.
Potato stuffing laid on parchment paper (or plastic bag) layer of 1-1.5 cm.
My sweet pepper, cut into cubes, removing the pre-core and change.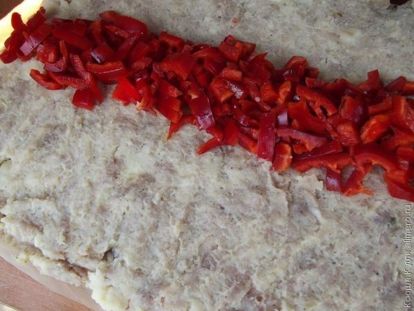 Top with a strip lay out the canned corn.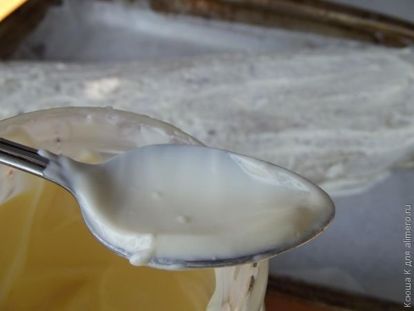 Ready roll should cool down a bit.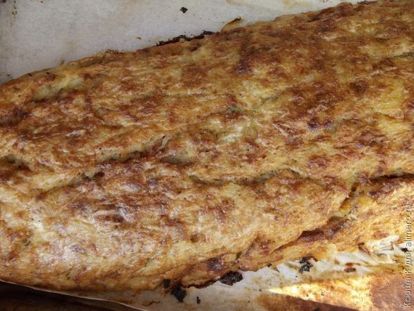 We serve the roll warm, making a mesh of mayonnaise.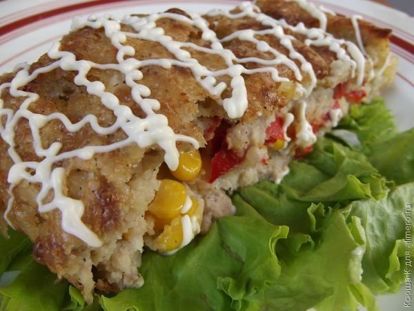 This roll comes as a separate dish, but a salad of fresh vegetables to it will be very useful.