By virtue of my attachment to the kitchen, I sometimes enjoy watching various cooking shows and TV shows. And for good reason – sometimes the heroes of the programs share very simple and interesting author's recipes … Recently, one of them I took weapons and immediately decided to share with you girls …
I would like to offer to your attention a fairly simple and uncomplicated potato dish that can be a wonderful tasty dinner for your beloved spouse or hot for a festive table that can be served in portions.
After reading the recipe, you will understand that potato pyramids are prepared without any difficulties and troubles, but they turn out to be very tender, tasty and even spectacular.
What we need for 2 servings:
Even for the preparation of potato pyramids on the advice of the author (very useful, by the way), we will need a foil and molds for cupcakes. I used silicone.
The time we need:
– 10 minutes to prepare ingredients
– 35 minutes for baking
The complexity of the recipe: minimal
Carefully washed potatoes in their skins, we need to cut into thin slices. My V-shaped terrochka helped me in this, but I think that this task can also be done with the help of a peeler.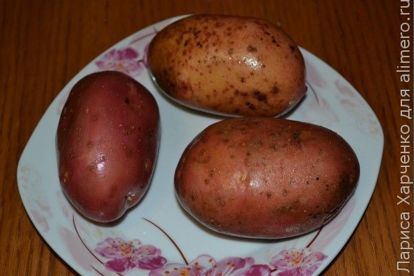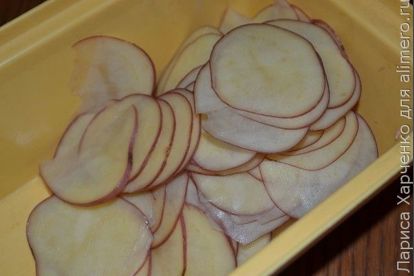 Potato slices we now salt, pepper, add cream and thyme to them.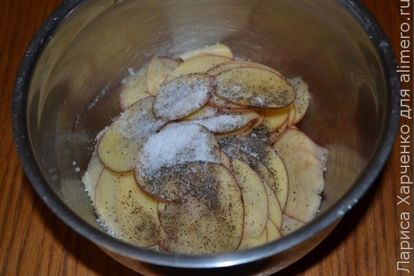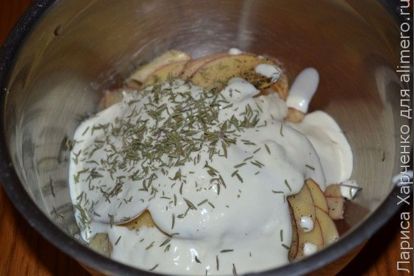 Now it is important to mix all this very carefully, so that all the ringlets of potatoes are soaked with fragrant cream mixture.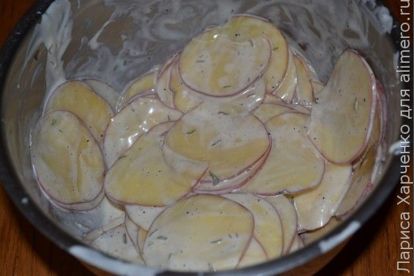 We turn on to warm up the oven to 180 degrees and proceed to the formation of our pyramids. To do this, in the form for muffins simply lay out the slides of a pile of each other, tightly tamping them. As you can see, everything is very simple.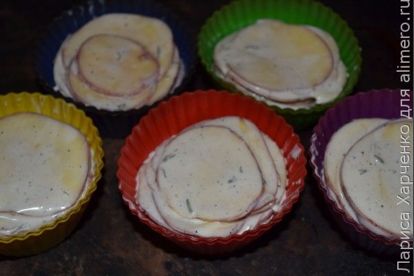 Forms are placed on a baking sheet and covered with food foil – in this form we send the pyramids to the oven for 20 minutes.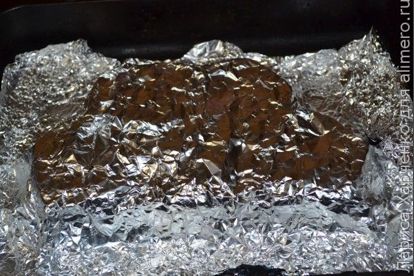 After that, remove the foil and send the molds back in the oven to redden for another 15 minutes.
Carefully extract the pyramids from the molds and serve to the table. Juicy, fragrant, sweet-tender inside and crispy outside potatoes will certainly conquer you with their creamy taste – be sure!