My family loves dishes from potatoes and meat. But mashed potatoes are so boring! Having fantasized a bit on the topic of a delicious dinner, I decided to cook potato gnocchi with meat filling.
After all, I had to feed the men: a husband, his father and brother. They love to eat hearty. A more satisfying food than meat and potatoes, as everyone knows, can not be!
Gnocchi is an Italian dish. It resembles the usual dumplings, only they are made not from ordinary dough, but from potato. In my family, everyone loves this dish! And I like gnocchi because they can be frozen as dumplings, and cook as needed.

For the preparation of potato dough, we need:
– 400 g minced meat
– 1 large onion
– 2 tbsp. adzhiki
– 5 tbsp. mayonnaise
– 4 tbsp. kefir
– 1 clove of garlic
– herbs (I have oregano)
Potatoes, pre-cooked in the uniform, lay in the bowl of a blender or meat grinder.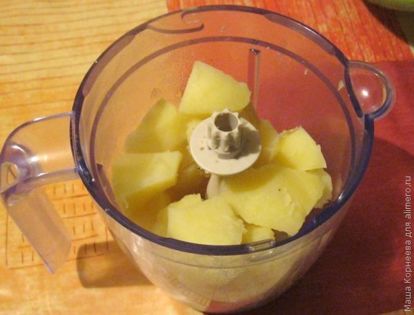 Grind in mashed potatoes. Salt to taste.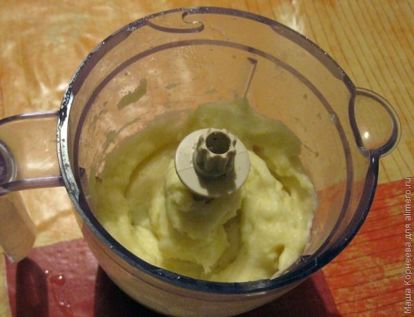 Add 1 chicken egg. Gradually pouring in flour, knead homogeneous elastic dough. Remove the dough in the fridge.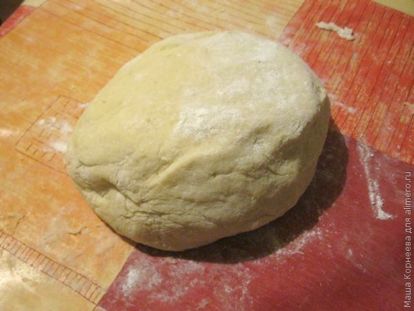 Let's do the stuffing. Put the stuffing in the pan. Fry. Add chopped onions. Salt and pepper to taste.

When the onions are roasted and the liquid has evaporated, add an adjika for juiciness (can be replaced with ketchup or tomato paste).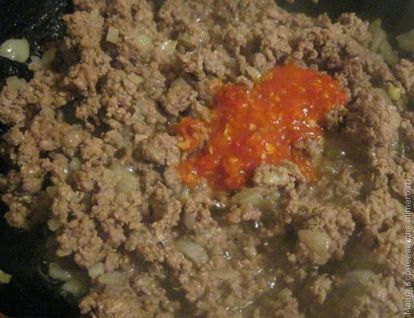 Fried minced meat is ground by blender to make the consistency more homogeneous.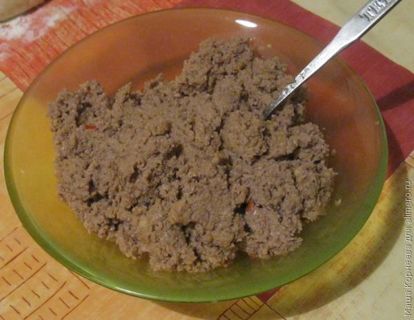 We take the dough out of the refrigerator, separate the piece. We roll the sausage, cut it into pieces about 1 cm thick. In the middle of each one we put a little filling and we pinch the edges.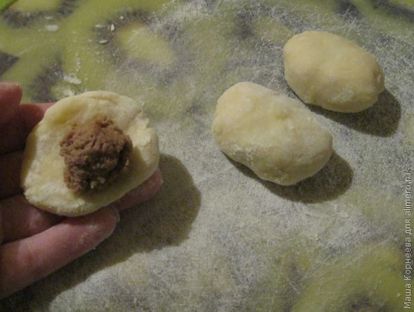 We press down each gnocchi with a fork from above, so that a pattern is imprinted on the surface.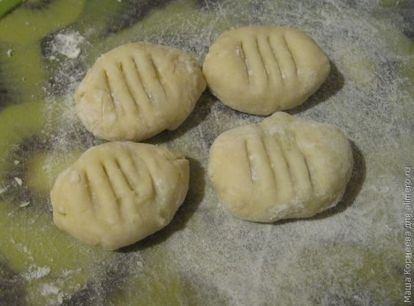 Throw gnocchi in boiling water and cook for 3-4 minutes. Meanwhile, prepare the sauce: mix the mayonnaise with kefir, add herbs and garlic.
Ready gnocchi take out skimmer, grease with butter and pour the sauce.