This is not a diet recipe, but if I limit calorie in my diet, it is absolutely not necessary for everyone else to do the same. Therefore, the next few recipes will be delicious from the series, but it is not recommended for those who are on a diet.
Gnocchi – this is, in fact, Italian dumplings. In general, my friend taught me how to cook this dish. She married an Italian and has been living in Milan for seven years. She assured that this dish is the most Italian after pasta and pizza.
But Milan, with its Italian products, is far away, and I tried to find their counterparts in the nearest stores in order to prepare a dish that will taste as close as possible to what my friend prepared for me.
for Italian dumplings:
– boiled potatoes 350 g (you can take the usual boiled, which remained from the previous dinner, and boiled in the uniform)
– flour – 150 g
– egg – 1 pc.
– thyme – a few twigs
– ricotta cheese – 50 g (it can be prepared at home, but you can buy it in the store. Now the Belarusian equivalent has appeared – not Italian cheese, of course, but nothing too)
– Yellow olive oil – 1 tbsp.
Complexity: above average
Time for preparing: 1,5 hour
First, prepare the products for the pillow. Sausage and frozen green beans.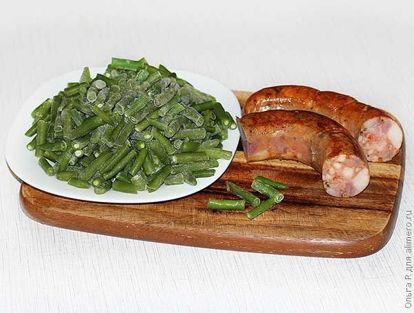 Cook beans – in a boiling water we throw it without defrosting. Bring to a boil and cook for exactly 3 minutes, then lay down on a colander and transfer to a deep bowl while sausages are being cooked.
Clean from the film and cut the sausage in half rings.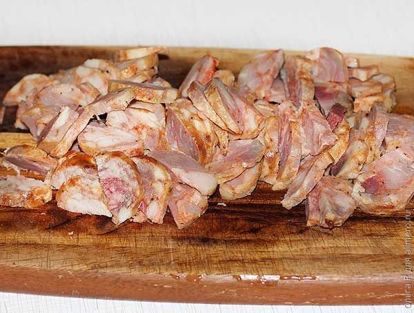 We send sausage to roast on the already heated pan. Reduce the heat to medium so that the sausage is not only fried, but the fat that is in it is melted. Fry the sausage until crisp.
When the sausage is well cooked, add boiled green beans to it and mix well. We keep on fire for 2 minutes, so that the beans are well warmed, and, having turned off the gas, we cover with a lid and for the time being we set aside. You can put on top a few sprigs of thyme for flavor.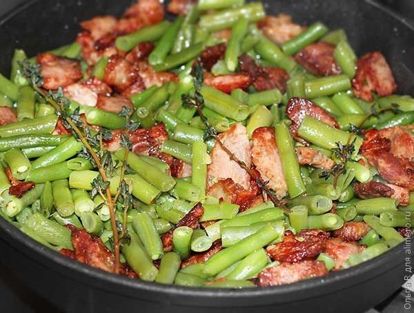 Well, rub the potatoes, salt it, add ricotta, thyme leaves, sift the flour from above.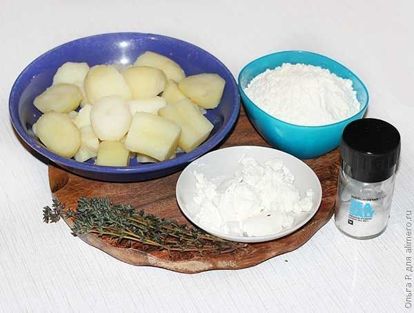 In the middle of this mixture we make a depression and pour in an egg beaten separately.
We divide this bowl of potato dough into two parts and, having sprinkled flour, roll two sausages, which we cut into approximately even parts with a sharp knife, also covered with flour, so that the dough does not stick to it. Each piece is slightly rolled in flour and pressed down with a finger in the middle.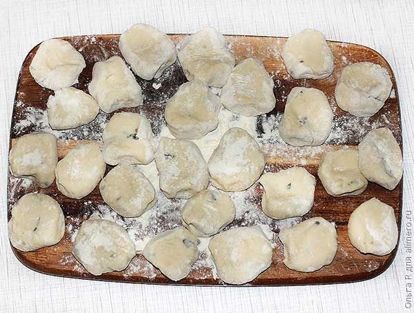 We put on the fire a large pot of water, salt, and when the water boils with the key, we send gnocchi there.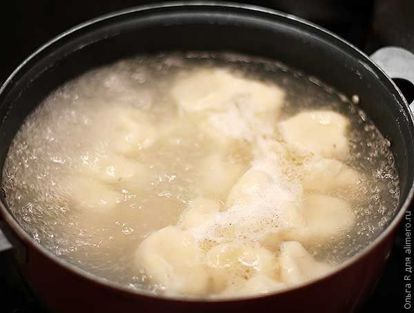 When the gnocchi are already in the water, we set the pan to warm up and when it warms up, pour in the oil. And when the gnocchi come up, cook them for exactly 1 minute, after which we get a skimmer out of the water and immediately send it to a pre-heated pan. Fry over medium heat for 2 minutes on each side.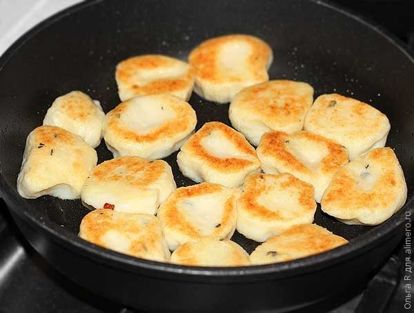 When serving on a plate, first spread the sausages with green beans, and gnocchi on top, and sprinkle it all with grated cheese. So it turns out beautifully. But, for those who are not esthetes, you can put everything together in a deep plate, mix it up, and immediately begin to eat. Enjoy your meal!