If you have mashed potatoes after lunch or dinner, and you do not know how to use it, I suggest that you bake potato cracker for your family. I take the word in quotation marks, since a real cracker should crunch and be crumbly.
I did it a little differently. After baking the cookies crunched. And it gradually disappeared from the plate, because I really liked my household. And what remained, over time, became soft, but no less tasty.
Time for preparing: using ready-made mashed potatoes, dough preparation will take 15 min., cooling 1 hour, baking 30-35 minutes.
Degree of difficulty: minimal.
So, to bake potato cracker, we will need:


Cooking method:


Prepare mashed potatoes in the usual way. I have it left after lunch.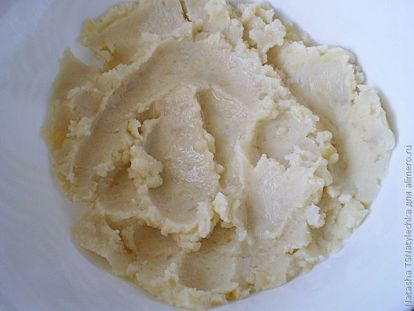 Add the yolk to the mashed potatoes (protein can be smeared before baking – if desired).
In a separate plate, mix a portion of the flour and grated butter (or margarine).
We rub in a crumb. Put the mixture in mashed potatoes. If you salt the potatoes well when cooking, then it is not necessary to add additional salt. Mix well. If the dough sticks strongly to the hands, add more flour.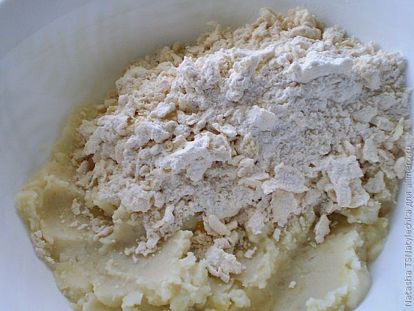 Prepared potato dough is placed in the cold for 1 hour. Cold dough is much easier to roll out and less sticky to the table.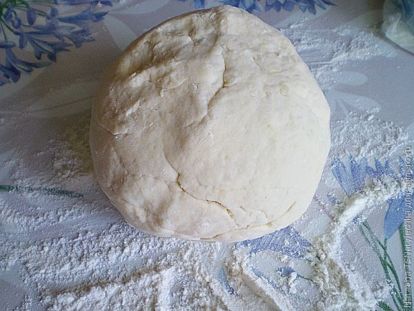 Take out the dough from the fridge. Roll out into a thin layer. Cut into squares (or any other shape).
Making holes like cracker. You can just chop with a fork, I used a straw for cocktails.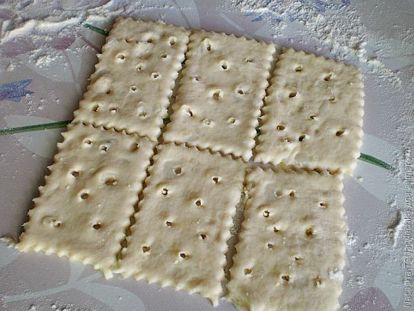 Cookies spread on a baking sheet. His pre-lubricated oil. We bake at a temperature of 150-170 degrees until the cracker reddens and dries. We take out from the oven, but from the baking sheet, while it is hot, do not remove. You can leave the oven turned off hot if this is your last batch of cookies.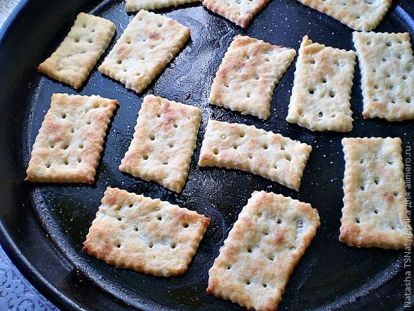 Cracker turned out delicious, in my family, he ate almost immediately. The kids really liked.