How many in our kitchen there are recipes for delicious baked potatoes. And the most important thing is that one is better than the other. I am sure that this wonderful recipe that I want to offer you, dear girls, today will surely find its loyal admirers.
In accordance with this recipe, ready-made baked potatoes can be served on the table in completely different variations, filling it with not one, like mine, but several favorite fillings, including salads.
So, along with my proposed version of a mixture of butter, garlic and fresh herbs, potatoes can be varied with grated cheese, chopped salted cucumber or mushroom julienne.
But first you need to still bake the potatoes. For this need to prepare:
For stuffing, I used:
– 100 g of softened butter
– a bunch of fresh dill
– a pair of garlic cloves
– a pinch of salt
The complexity of the recipe: easier you can imagine
Cooking time: just over an hour
To start, turn on the oven and warm up for potatoes.
You need to pick it up about the same size – this is to ensure that it is all uniformly baked.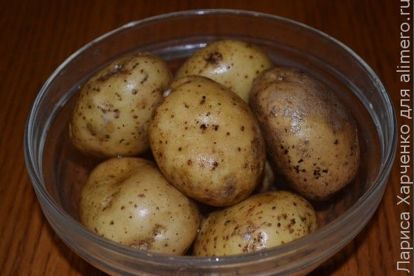 Well washed up under running water with a brush, we immediately put the potatoes in a bag, in which we have already prepared a mixture of flour and salt.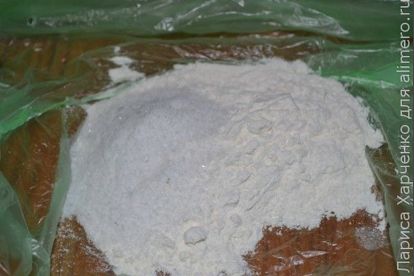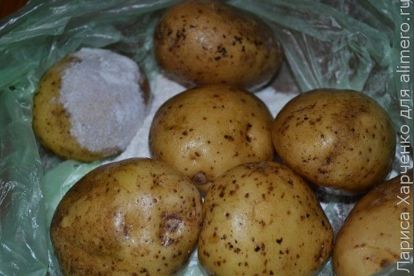 The package must be tightly tied and shaken several times so that the potatoes are evenly covered with flour mixture.
Flour covered potatoes we now lay out on a baking sheet, which we place in the oven for an hour. But we should not forget about potatoes – it is desirable to turn it over for a while or another during baking, and then check the readiness with a skewer.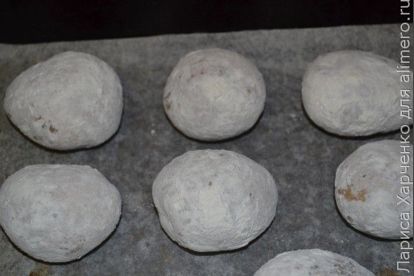 In the meantime, while the potatoes are in the oven, prepare the filling – mix the softened butter with the salt, passed through a press with garlic and chopped dill.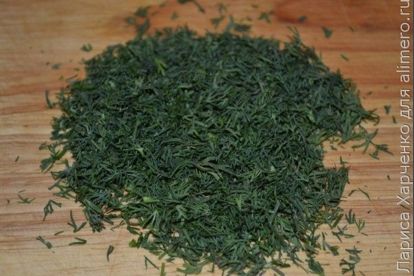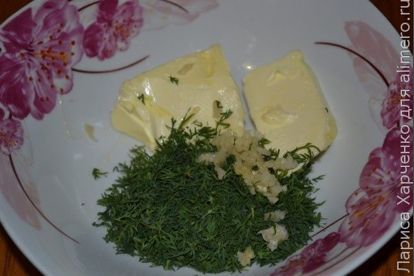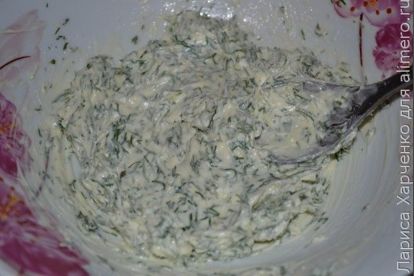 Already baked ready-made potato tubers are slightly incised on one side and filled with an oily mixture.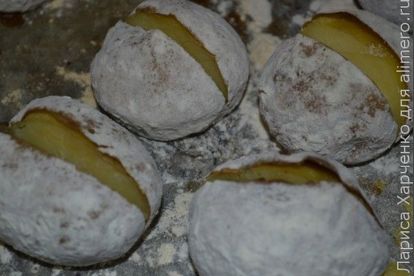 Serve to the table the same time – with the heat – with the heat.