I am an incorrigible romantic. Living in the city, I often miss the woods, the fire, the gentle smooth surface of the lake, mushrooms … When I get excited by this feeling, I start to cook this special potato. This dish (like many of my recipes) with a secret. At first glance, potatoes, like potatoes. And the guests, having tried, are surprised and say the same phrase: Tasty! Say what's inside!
I will make a reservation: it is better to take potatoes for this dish not shop. I was lucky – there is still a village potato on the loggia. But even if there is no such place, then simply, afterwards, while eating, the skin can be left on the plate.
We take from a pound to a kilogram of potatoes. We select even specimens with smooth skin. We must look to the potatoes were not green, this is better to clean and put on mashed potatoes, because the greens – this is not useful. I think that all hostesses know this without me.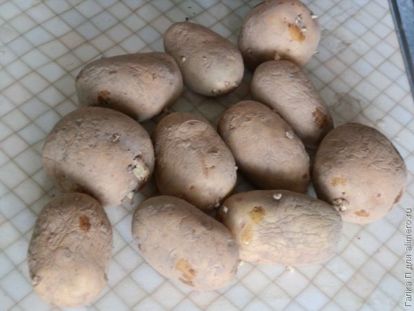 Usually I take a new sponge for dishes and carefully wash and rub the skin under the tap. Potatoes just shine!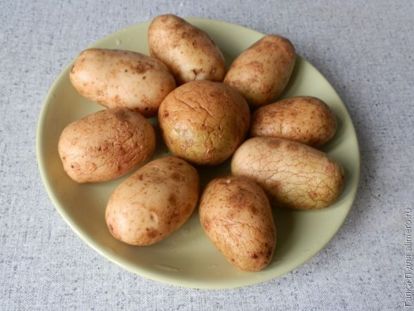 Dry on a napkin.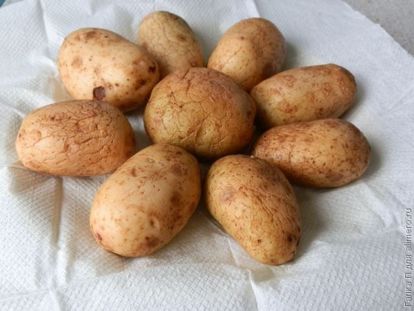 I rub with vegetable oil and coarse salt.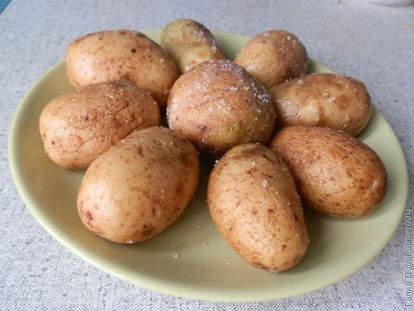 I spread it on a baking sheet and baked for about half an hour on medium heat.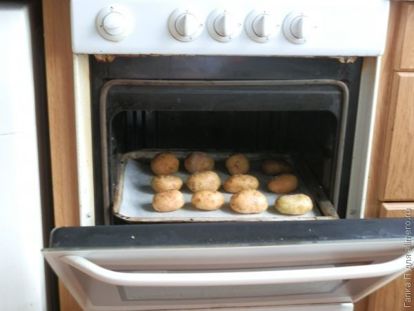 This is how wonderful baked potato looks. Sometimes already at this stage, going to the kitchen to me and pulling away this potato with a delicious (and most useful!) Peel begins.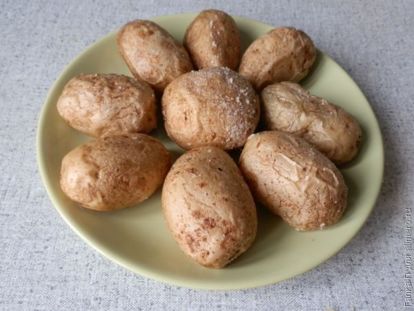 But sometimes I manage to defend the dish and I continue to conjure. Leave to cool potatoes, doing cheese.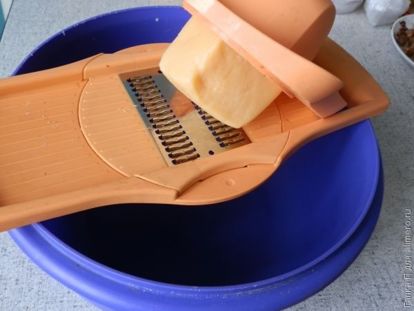 Turk better to take smaller. Then it will be easier to interfere.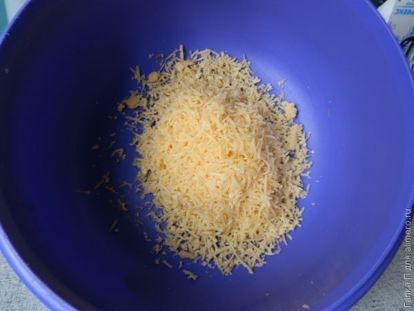 I clean the hard-boiled eggs, put only the yolks in a bowl. I cut off the tip of a slightly cooled potato.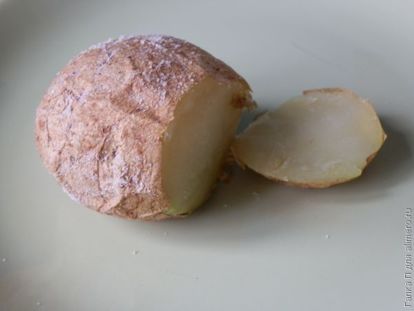 Carefully screw in a teaspoon and gradually pull the contents into our dish with cheese, yolks and added butter.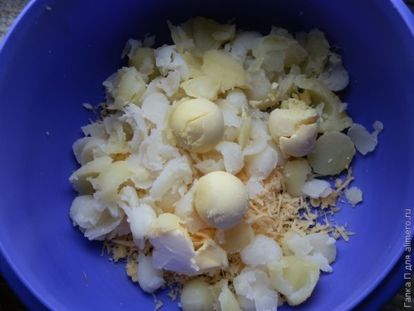 In order not to damage the skin itself, take out only the middle part, let the edges remain natural. You can even leave a centimeter. Especially diligent friends left 3-4 mm.
Gradually, the whole potato becomes consisting of mink with lids 🙂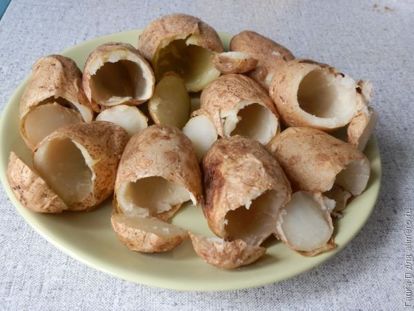 We return to our stuffing. Fork mix the contents of a bowl, add salt and pepper.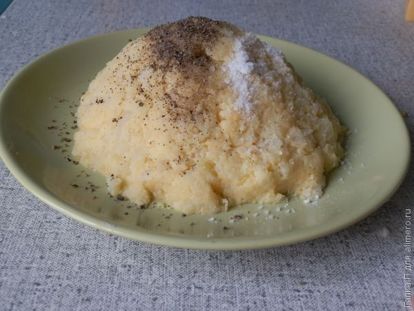 Also gently, with a teaspoon, stuff our potatoes with a mixture.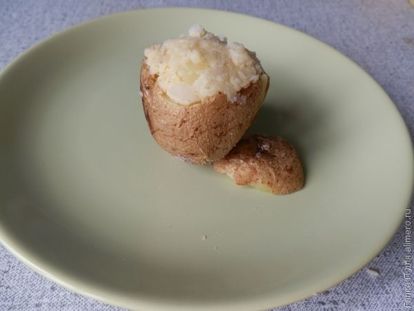 Close the lid and put back on the dish.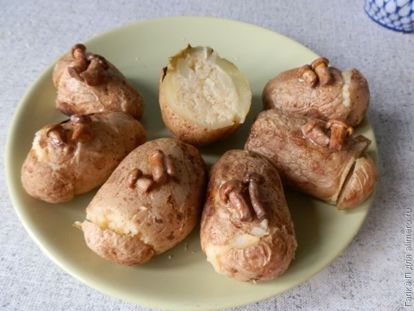 If you decorate with something salty, then the snack goes away!
I have the last bank of salted chanterelles.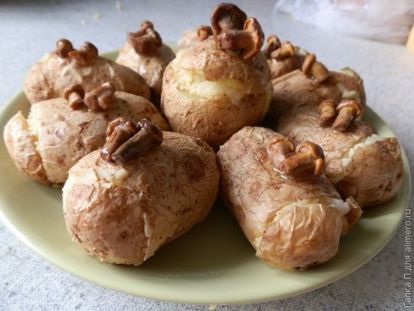 Who is like, and I eat right with the pelt. There vitamins – a storehouse! Enjoy your meal!