On a family holiday, I decided to cook beef patties. Now I present this recipe to your attention, dear readers!
I admit, I do not really like to feed the guests with potatoes. Just because her house and so everyone can eat enough. And although this time only relatives were expected, I discarded the idea of ​​mashed potatoes. I decided that it would be better to have meat patties with a bar of potatoes inside.
Level of difficulty: average
Cooking time: 2.5 hours
Ingredients for 14 patties:
Beef washed, freed from the films and skipped through a meat grinder. Chopped two onions (one left for gravy).
Missed the garlic through the press. Smashed the eggs.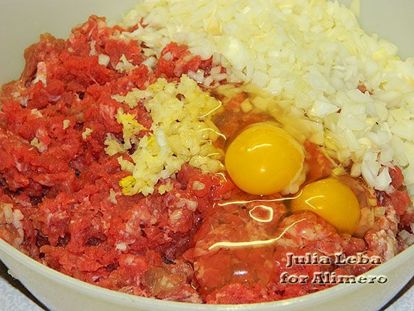 Grind a mixture of peppers (pink, white, black, green), salt and mix.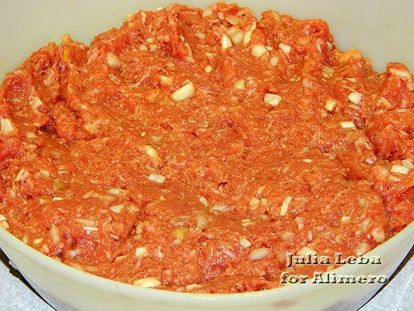 Now she poured the oat flakes (not instant, but ordinary). Vymesila stuffing.
Covered with gauze, left for 15 minutes.
At this time, peeled potatoes and cut into long, but at the same time quite narrow sticks. Made of minced oval tortillas. In the center of each laid out potatoes.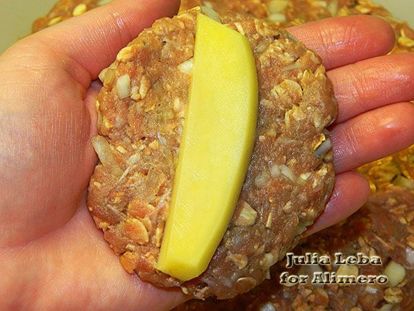 Closed it from all sides with minced meat. If desired, you can leave open the tips above and below. But then it will be immediately clear what is inside. No surprise))
On a pan well warmed with sunflower oil, laid out oblong patties.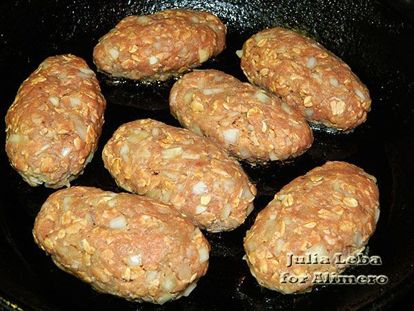 Fried on both sides until blush. Laid out in a suitable size form (it is not smeared with anything).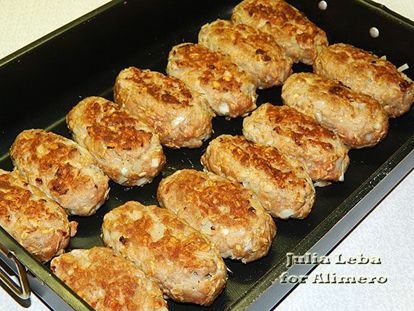 Passed to cooking gravy:
Spasseraila remaining onion. Added flour to it and thoroughly stirred.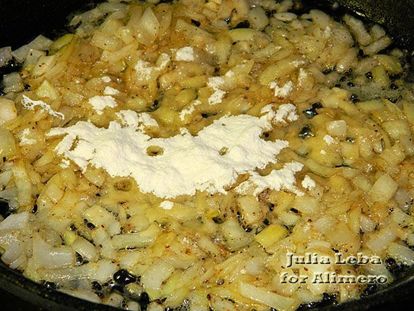 After that, laid out the sauce. I used my homemade tomato, bell pepper, carrot, onion, and spices. You can just put out the tomatoes or take the ketchup / tomato paste.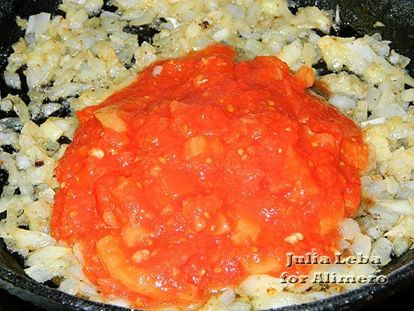 Stewed for 3-5 minutes and laid out sour cream.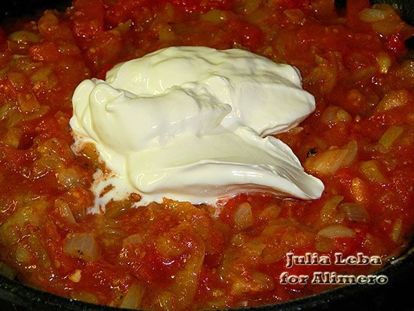 Stir and strangle a couple of minutes. Immediately put the cooked sauce on the chops.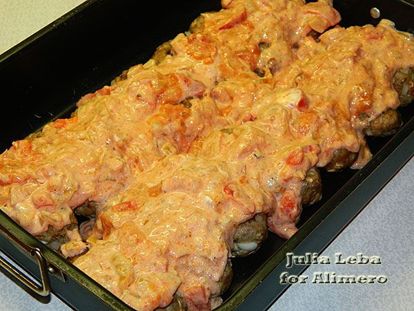 Sent in preheated to 180'C electric oven.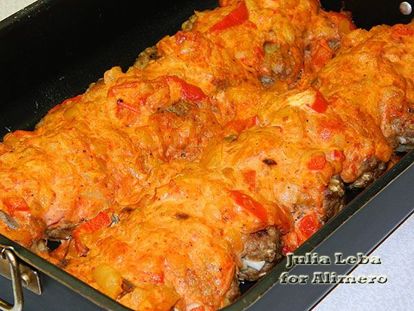 After 50 minutes, took out the form and laid out the patties on the leaves of lettuce.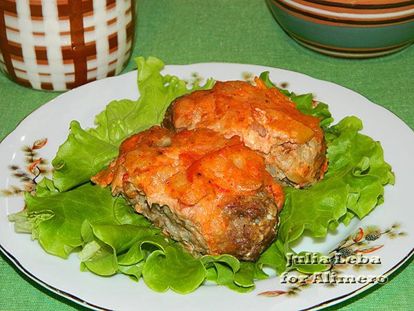 I say absolutely honestly – they are good in any form! And with the heat of the heat, and from the refrigerator.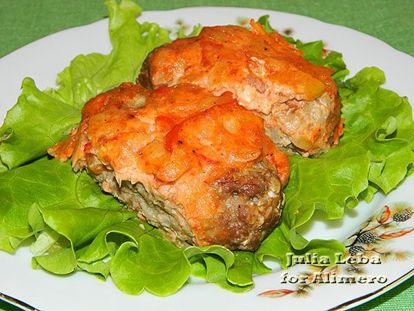 And yet – the chops are very satisfying. After all, here, it can be said, just two in one – and a hot dish, and a side dish;)