Many of us love pizza. I try to cook it at least twice a month, as my family loves this dish very much. But sometimes it turns out that there is absolutely no time to cook the dough, as there are very important things that need to be done necessarily and on time.
So it happened yesterday. I unexpectedly lingered in class and went home an hour later than I had planned. And in the morning she promised her husband to cook pizza for dinner. On the way home, I went to the supermarket and my eyes caught the pizza blanks. We have not tried such bases yet. Yes, and they cost quite inexpensive.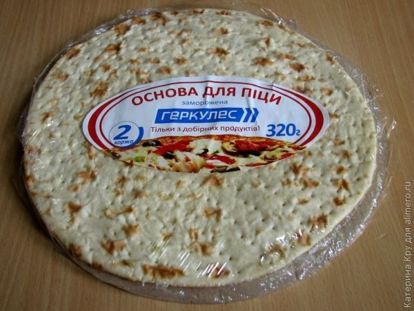 Here they also helped me out in this situation. First of all, I lit the gas in the oven and left the pizza dish to be defrosted. There are two of them in this package. So I put the second one in the freezer.
And then proceeded to cooking.
Time for preparing: 15-20 minutes (approximately).
To cook a quick pizza in the oven, I needed:
1) ready pizza base
2) 350 grams of smoked meat
3) canned corn
4) canned pineapples
5) tomato sauce
6) 350 g of hard cheese
7) spices to taste
As a smoked meat I went balyk.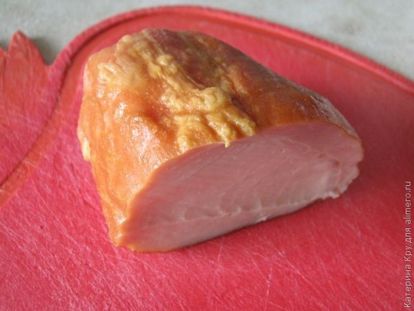 I cut it with not very narrow slices (for pizza this is an important moment).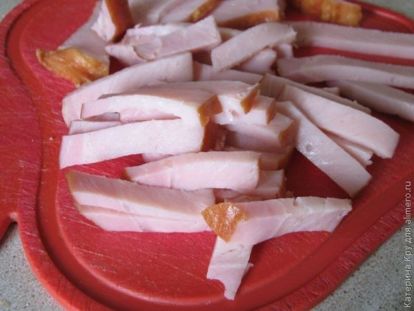 Opened cans with canned pineapples and corn. Gave to drain excess liquid from these products.
I had slices of pineapples, so I did not chop them. But the rings must be cut, and in this case they can turn out thinner, which is welcomed in the pizza filling.
I sent the cake to the preheated oven, five minutes later I took it out and smeared it with tomato ketchup sauce.
Added corn and pineapples.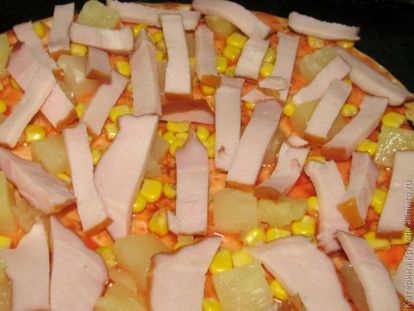 The cheese sliced ​​into thin slices and covered the pizza with it.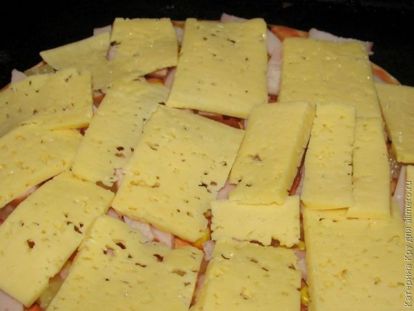 After fifteen minutes of being in a preheated oven, the cheese melted and the pizza was ready!