In the original version, pepperoni pizza is made with salami, which has a sharp-salty taste. But this time, instead of salami, spicy homemade sausages were on my hands, and I decided to use them for my favorite dish in our family.
Aside from sausage, as stuffing You can add mushrooms and sweet peppers. But it seems to me that the simpler the pizza filling is, the better. That's why I chose a very simple combination of ingredients: sausage, cheese and sauce. The amount of sausage and cheese, of course, to taste, as much as you like.
I always like to experiment with pizza sauces. Every time I invent something new: I make sauces based on mayonnaise, sour cream, and tomatoes. Add a variety of spices and herbs, onions and garlic. To pepperoni pizza exactly tomato sauce came in very handy. For its preparation will need:
5-6 small tomatoes (fresh or frozen)
3 tablespoons of tomato paste
2-3 cloves of garlic
salt and pepper to taste
dried basil – to taste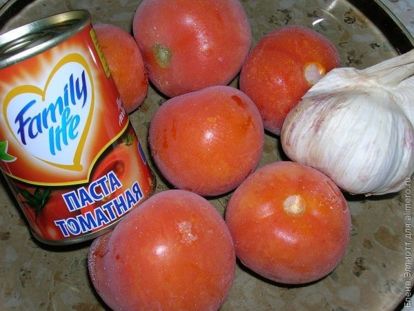 Dough you can use any.


I used puff yeast. One pack weighing 475 grams. enough for 2 round pizza with a diameter of 28 cm.


Complexity This dish is minimal.


Time for preparing– hour and a half.
Remove the skin from tomatoes and get rid of the heart. We only need the flesh. Put it in a deep frying pan and simmer for 10 minutes, kneading with a fork. It should be a homogeneous mass. Add tomato paste and mix.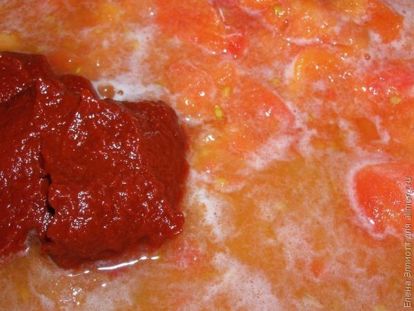 Add chopped garlic, dried basil and pepper to taste. Salt may not be necessary, since tomato paste is usually already quite salty.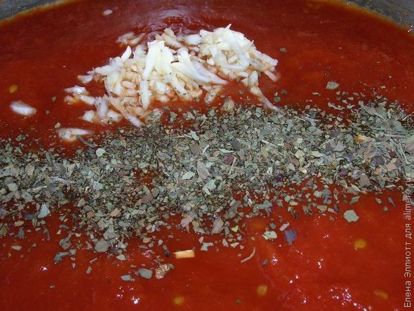 Sausages, pre-boiled, cut into slices of medium thickness.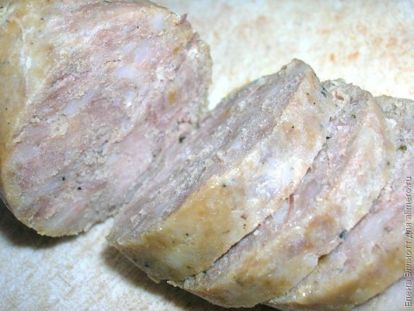 We roll out the pizza dough is not very thin, spread it in a baking dish and in some places we pin it with a fork.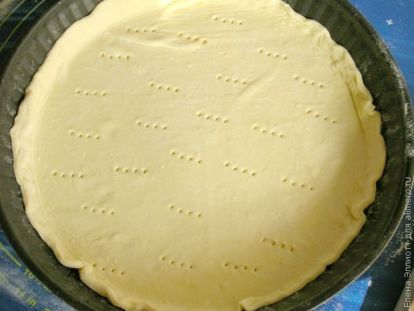 Lubricate the dough with sauce and lay out the sausage.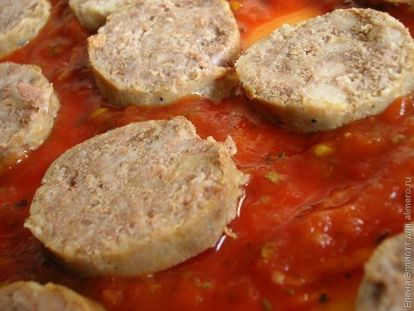 Sprinkle with grated cheese.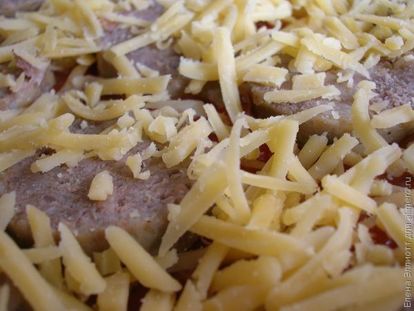 Pizza is ready to go to the oven, heated to 200 degrees.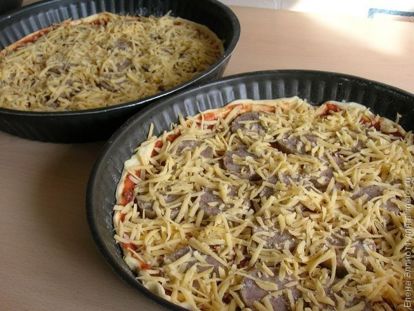 Just 15 minutes of waiting, and homemade pepperoni pizza is ready!