Delicious cake can be baked without much effort. If, however, all the necessary ingredients are on hand, then the aroma of fresh cake will be in the house, and for lunch you will have something to eat.
A pie is generally a universal dish, since you can open a refrigerator, find several combined products there, and within an hour, made from these ingredients, a handsome ruddy person will stand on the table.
Especially popular in our family are the sweet cakes, which I cook instead of cakes. Cakes are too high in calories and sweet to abuse this dessert. Pies in this regard are not so aggressive, and the waistline in their company can be kept the right size.
I will tell you about sweet cakes in my next topics, but today I want to share another spring cake recipe. Why spring? Because only in the spring spinach eat with such an appetite!
The following products are necessary to make spinach pie:
Time for preparing: 60 minutes
Degree of difficulty: simply
I had the puffy dough at home in the freezer, so it only remained to defrost it in order to work with it. You can take the store puff yeast or yeast-free dough. Sometimes I even bake such a pie with ordinary yeast dough, but from puff it turns out to be even tastier.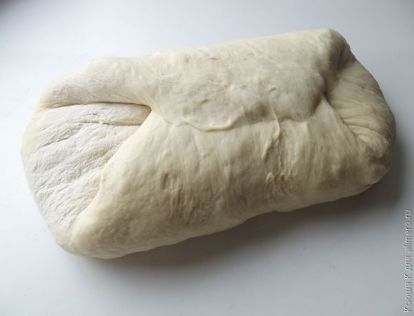 While the dough is being defrosted, let's make the pie filling.
To do this, thoroughly wash the spinach under running water.


Cut the spinach into small strips.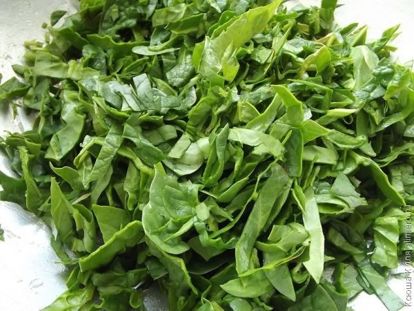 Add cottage cheese to spinach.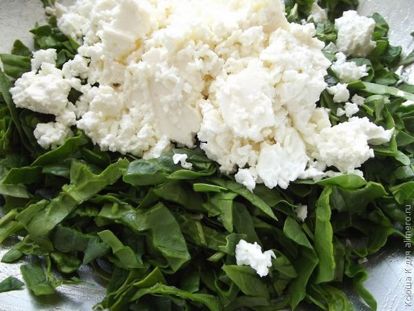 We drive in eggs and salt the filling to taste.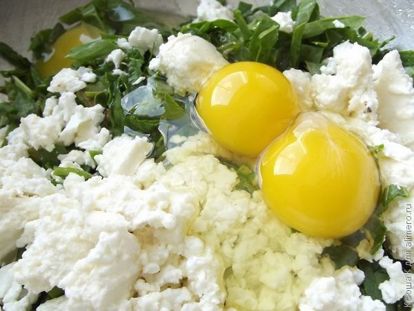 Mix the spinach mass, so that the spinach soaked with the taste of cottage cheese.
Roll out the dough thinly and cut into long strips.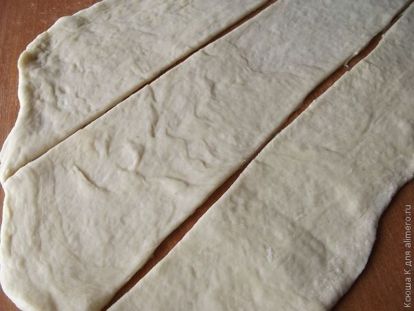 On each strip we lay out the spinach stuffing