In early spring there is always a lack of vitamins and the first green in the garden is always a great joy. So last year I grew up in the garden of young sorrel, from which I prepared today and a delicious cake, and green borscht. We had declared vitamin green day sorrel!
Sour taste invigorated after hibernation, and the body is saturated with all useful. By the way, it is not only useful, but also healing.
It includes such essential vitamins C, K, B1, carotene and essential oils after winter. Also sorrel contains organic oxalic, pyrogallic, tannic and other acids in large quantities. It is worth noting that in this common grass there are also minerals (magnesium and calcium, phosphorus and iron).
Due to the fact that sorrel contains both vitamin C and iron, it increases hemoglobin level, because iron is absorbed by the body only in the presence of vitamin C. It is also useful for vitamin deficiency, which is very common in early spring.
You can read about all the beneficial properties of this plant and its contraindications in the relevant literature, but I already want to share with you the recipe for a tasty cake.
To prepare the cake with sorrel necessary followingProducts:
1. Yeast Dough:
2. Filling:
– 2 bundles of sorrel
– 2 boiled eggs
– 1 raw egg
– 2-3 medium onions
– salt to taste
– cooking oil for frying
– 1 tbsp. butter to lubricate the form
To get the yeast dough for the cake, mix all the ingredients and knead the soft dough. We leave for 1.5 hours to come twice.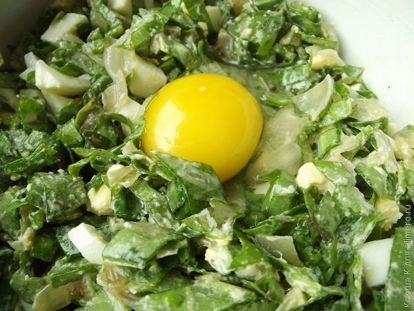 It turns out a colorful spring filling.
We make two flat cakes from the finished dough (one should be bigger than the other). Grease the form with butter.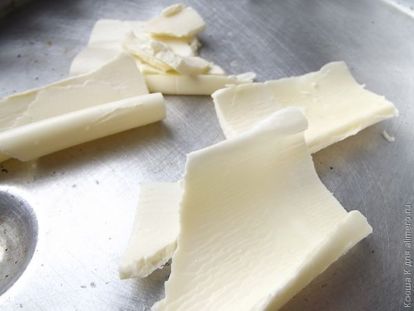 We spread a large flat cake, we fold the edges onto the walls. Put the stuffing on top.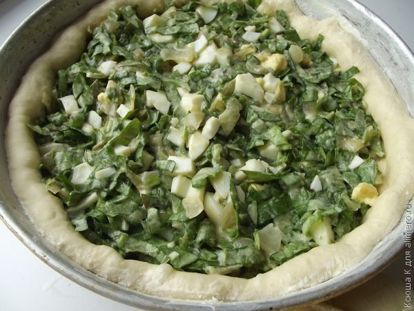 Cover the layer of filling with another cake, pinch the edges and pierce it with a fork.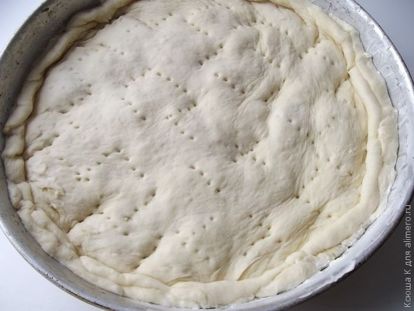 Bake the cake until tender at 180 degrees.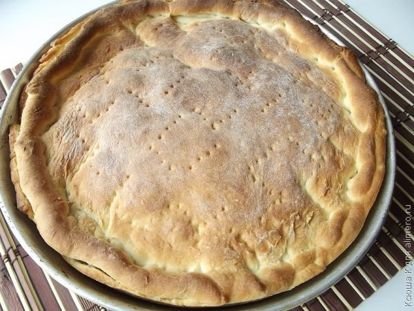 It must be golden brown.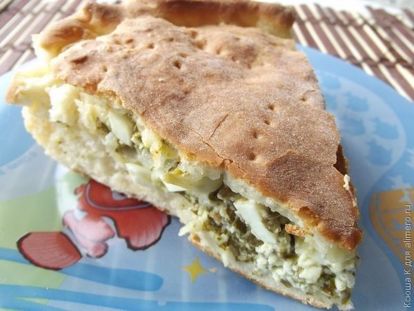 Putting the cake to cool and treat your loved ones!