Today I decided to make a pie. Since there were no apples at home, I decided to replace them with tangerines, the reserves of which were in abundance.
The recipe that I used is very similar to the usual charlotte recipe. The result was a very tasty pastry. And most importantly – easy to make a cake. So, first things first.
For making tangerine pie we will need such products.
For the test: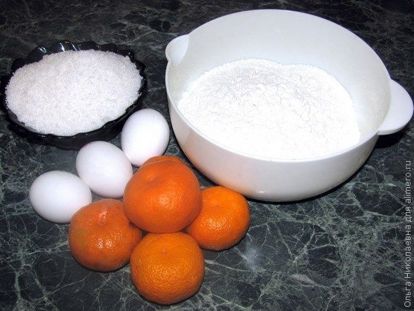 Time for preparing – 1 hour 15 minutes.
Complexity– very easy.
Short cooking version: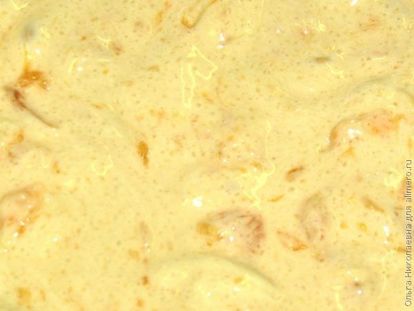 Now we take a suitable form (I took the cake form), grease it with vegetable or butter. Put our dough with tangerines in the form. Level with a spoon.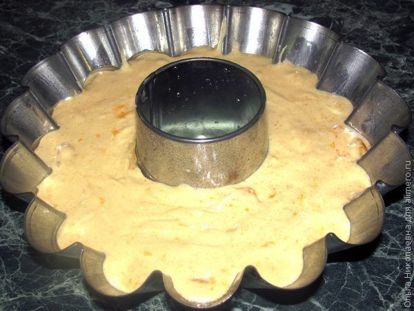 Then we send our cake to the oven for one hour. The oven must be preheated to 180 degrees (the oven temperature should not exceed 180 degrees).
After an hour, take the cake out of the oven, let it cool a little, and spread it on the dish.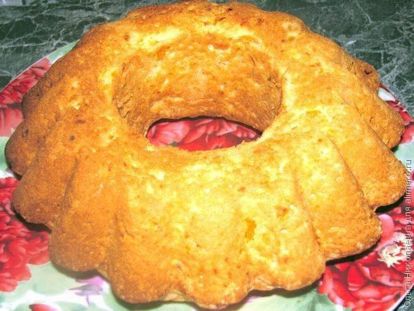 Brew delicious tea, cut the cake into pieces and serve it to the table.

The cake turned out very tasty and fragrant. Although I was a little worried about sour tangerines. I was afraid that the cake would turn sour, so I added a little more sugar. But I was worried for nothing. The cake came out sweet with a hint of refreshing sourness. My family was satisfied with the prepared tangerine dessert.
And I am glad that the experiment with sour fruits was successful, and as a result it turned out to be such a simple and tasty cake.
Bon Appetit everyone!