Today I decided to tell about how amazingly tasty and tender pie can be baked with seasonal fruits and berries – I cooked it when there were a lot of apricots, but the summer ended so quickly that I just did not have time to put out the recipe…
Now, in the season of pears, apples, plums and peaches, you can safely experiment with their use in this pie. I am sure that with each type of fruit, pastries will be even tastier and more interesting. And if you use a fruit mix, then you can get just the fireworks of taste and maximum benefit!
So feel free to take the recipe for service – the cake is prepared quite simply, and you can give pleasure to your whole family with just one piece with a cup of fragrant hot tea!
I also want to note that the main ingredient in this case is sour cream – it is used when kneading dough for baking basics, and when preparing the most tender pouring.
Its fatness does not matter here – I have already taken 15 and 20 percent more than once, also used homemade sour cream – this difference did not affect the final result.
So go to the recipe itself …
For kneading dough base:
To prepare the fill:
– 1 cup sour cream
– incomplete cup of sugar
– 1 egg
– 2 tbsp. flour
– 300-350 g of seasonal fruits (I have apricots)
To make a cake base dough, first mix the sour cream with the softened cream-vegetable mixture and sugar, and then add the sifted flour with baking powder and knead an extremely pleasant to the touch elastic dough.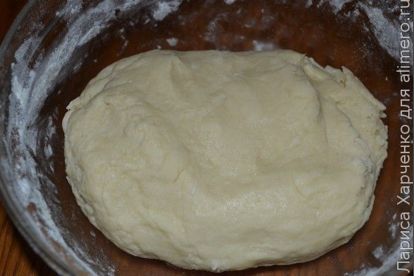 We carefully distribute it on the walls of the baking mold.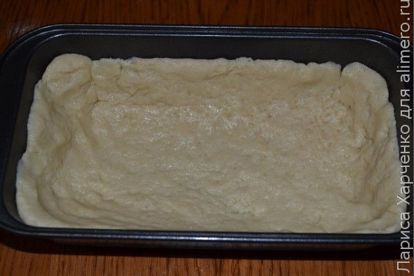 At the bottom of the form lay out the diced fruit and pour all sour cream pouring.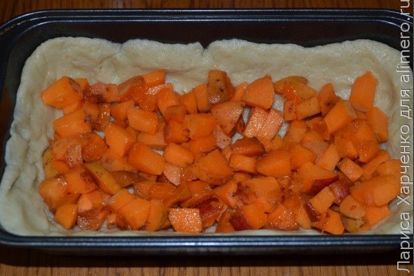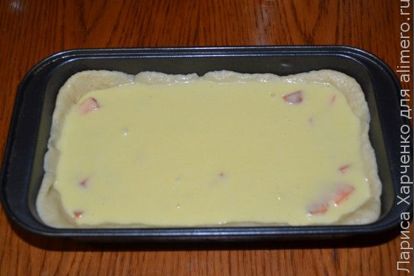 To cook it, mix until smooth sour cream, egg and flour with sugar.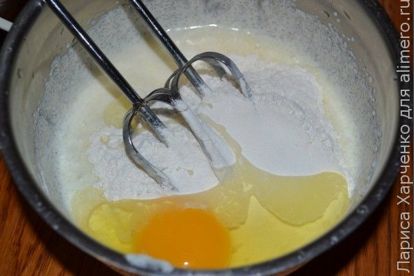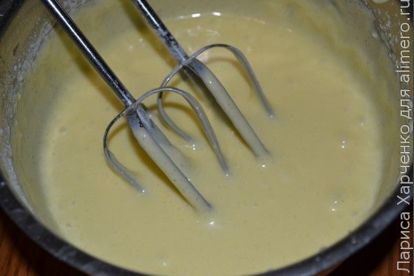 The cake will be baked for about an hour at 180 degrees.
Now the main thing is to wait until the cake cools down – carefully remove it from the mold and serve it to the table.