I found this simple recipe for quite some time in one women's magazine, and he immediately attracted me with its simplicity and accessibility of ingredients. But to cook it all hands did not reach. Today, I finally decided to bake this cake for breakfast – for Sunday lunch, it turned out to be most welcome. Therefore, I hasten to share with you a recipe that even an aspiring hostess can handle
I prepared everything exactly as in the description – with rice-egg filling. But having tried, I realized how dough is obtained universal. It seems to me that it is suitable for any savory filling – meat, chicken, mushroom, etc. Therefore, in the future I will definitely use it for other pies.
To make a cake for 6-8 people, you will need the following ingredients.:
for the test:
eggs – 3 pcs.
flour – 200 g
starch – 50 g
Kefir – 100 g
mayonnaise – 100 g
Soda – 0.5 tsp
salt – 0.5 tsp
For filling:
rice cereal – 100 g
onion – 1 large or 2 small
boiled eggs – 3 pcs.
salt and pepper to taste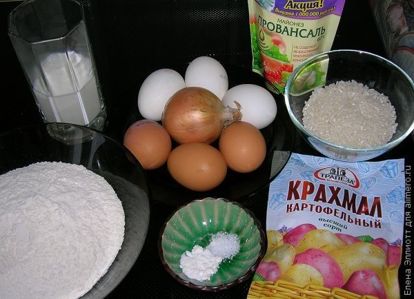 Complexity: low.
Time for preparing:about 2 hours.
Short cooking version:
Chop onion finely and fry until golden brown.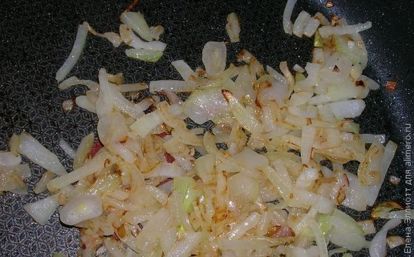 Rub eggs on a coarse grater.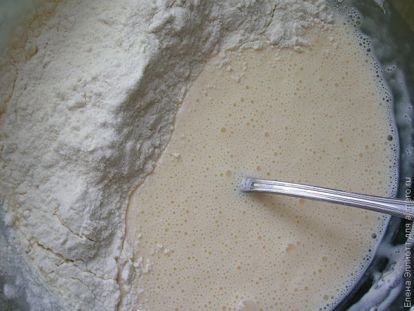 Gradually add flour and mix again. The dough should be on the consistency as a thick sour cream.
Grease the baking dish with oil and place half of the dough into it. I have a round shape with a diameter of 28 cm.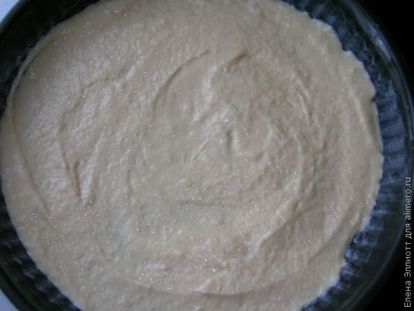 Spread the filling in a uniform layer.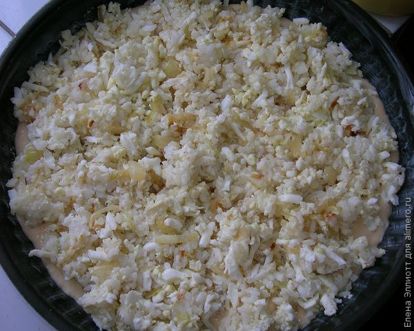 Pour the second half of the dough, level it so that the dough covers the filling.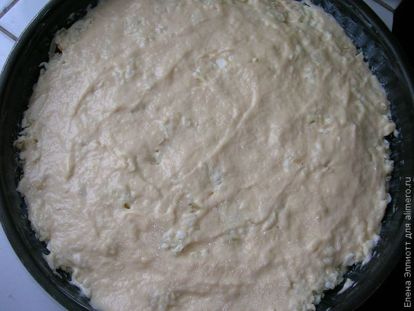 We bake in the oven, preheated to 200 degrees, for 40 minutes.
The cake should be reddened like this.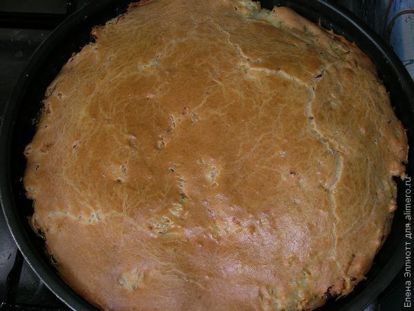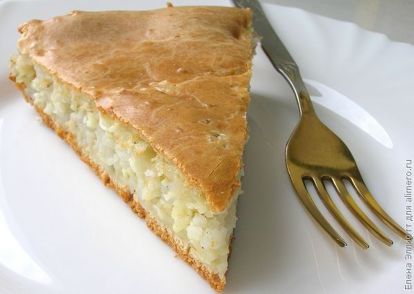 Enjoy your meal!