Today we celebrate the day of the chemist in the city, so it was necessary to cope faster with work in order to go to the concert in the evening. And I decided to make a delicious pie with young cabbage, which you can eat after the concert program.
As you can see, lately I have been fascinated by baking pies. They are very convenient, as they prepare quickly, and the taste always pleases. And cooking takes very little time.
One of the quick pie recipes I share with you today. As a dough, we use mashed potatoes with eggs. This type of dough is often used to prepare a variety of dishes.
To make a cake with fresh cabbage, the following products are needed:
Time for preparing: about 1 hour
Degree of difficulty: easy
If you have a mashed potato from breakfast, it means that you do not even need to cook it specifically for the pie. This recipe is very convenient when the mash is not eaten, and throwing away is a pity.
Otherwise, you need to peel a few potatoes, cook them until cooked and crush with butter.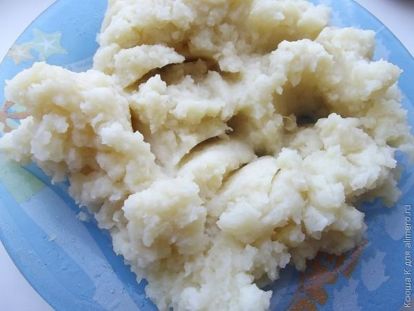 In the cooled mashed potatoes add eggs. For 1 cup of mashed potatoes, you need to take 2 eggs, but sometimes you need a little more, if the eggs are small.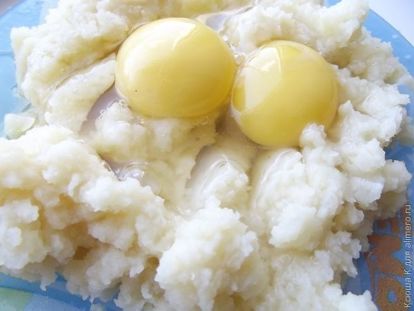 Puree must be liquid because of the eggs, which during cooking will create the desired texture of the cake. Salt and pepper to taste.
The form is covered with baking paper.