Whatever the attitude of man towards religion, there is hardly anyone who does not feel the feast of Easter. This holiday has long become a tradition, as well as painting eggs, baking cakes, cheesecakes, and cooking cheesecake.
Since childhood about this spring holiday, I have the most pleasant memories: the freshness of spring air, cleanliness and delicious smells. Mom before the night painted eggs and baked buns and cheesecakes. At midnight, the parents broke their fast – they ate on the painted testicle.
Today I baked a cottage cheese cake, which is worthy of becoming an Easter dish. I want to share his recipe.
Curd filling:


– 600 g of cottage cheese;
– 2 eggs;
– 0.5 cup of sugar;
– 0.5 cups of raisins;
– lemon peel;
– 1 tbsp. sour cream.
Complexity: below average.
Time for preparing: 2 hours.
Working process


First knead the dough.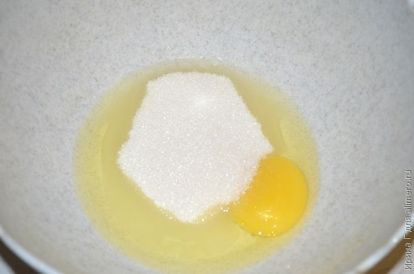 Egg stir with sugar until white. I used the mixer.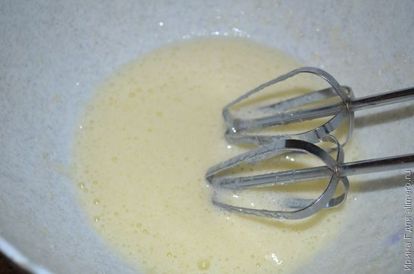 Oil melt, but do not overheat. Slightly warm pour oil to the egg-sugar mixture.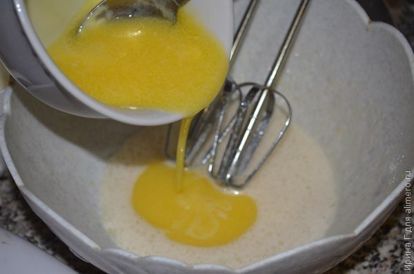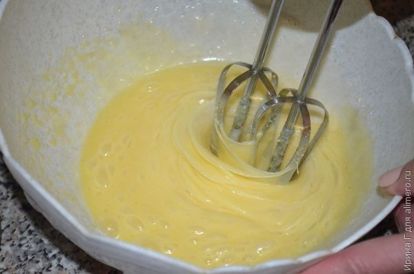 Add flour with baking powder and knead the dough. We remove it in the refrigerator for 1 hour.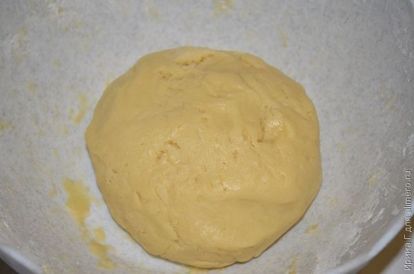 During this time we will have enough time to cook the stuffing. Pour boiling water over the raisins, combining cottage cheese, eggs, sugar and vanilla in a bowl.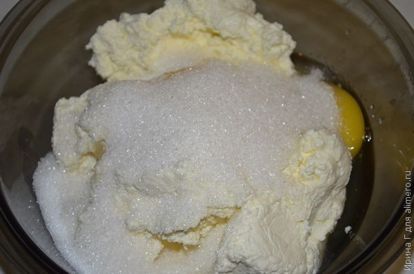 Beat the blender into a homogeneous air mass.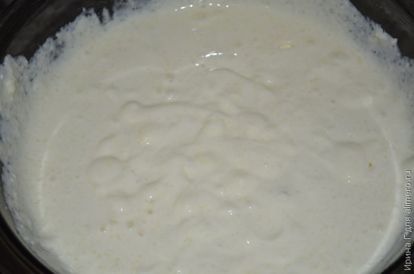 Remove the fine grater with lemon zest.
Put the raisins and zest into the curd.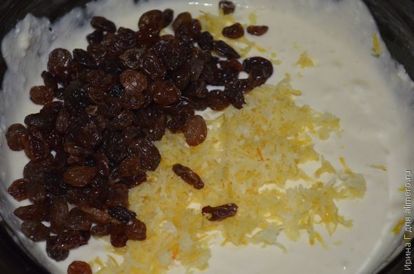 Stir with a spoon.
We take the dough out of the fridge and cut it into two unequal parts.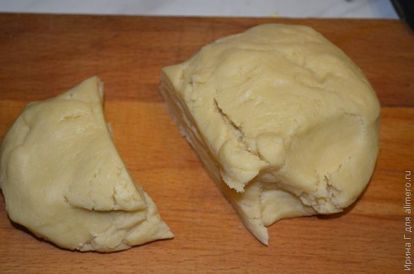 Put a smaller part in the freezer.
The dough is not too elastic and is quite easy to tear. Therefore, I slightly rolled out most of the rolling pin, put it into shape and distributed it over the arms.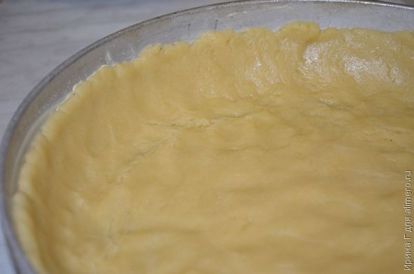 Laid out the stuffing. Smeared sour cream.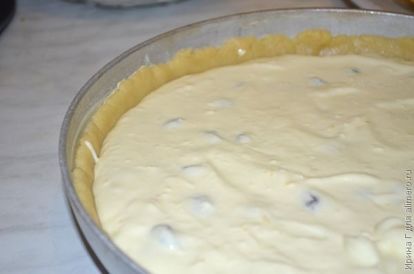 She took out a piece of dough from the freezer. Naterla it in a large grater.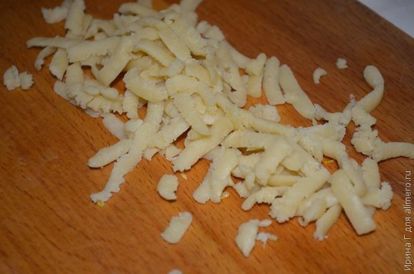 Laid out the chips on the curd around the edges of the cake.
Put bake. Oven temperature – 180, time – 50 minutes.
She took the cake out of the oven and left to cool.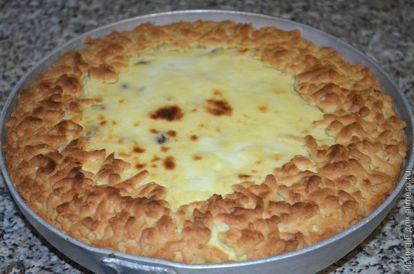 Curd cake for tea is ready.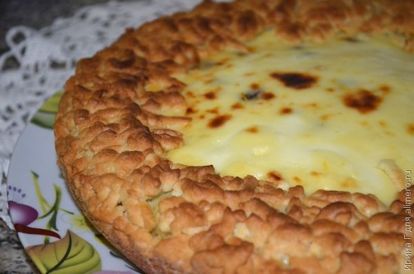 Comments of my family about this pie – the most enthusiastic 🙂