Presenting today's recipe for a pie with cheese and sausage, I want to focus on the way of its formation, and in this case you can use any dough – puff pastry, puff yeast, or just yeast … original!
In addition, it is very convenient to eat it – you can cut off the most tasty tidbit you like, or you can just break it off … I confess that the latter is somehow more preferable for the majority – it is even more tasty.
And with the filling, I think, you can also experiment – instead of sausage strips, it will not be superfluous to try using slices of seasonal vegetables or just prepare rolls with any minced meat. This, of course, will be a completely different recipe, but also very tasty and interesting!
In the meantime, back to my sausage cheese pie.
For its preparation, I used:
Degree of difficulty: still closer to the middle
Cooking time: To knead or defrost the dough you need to add 20 minutes for molding and 40 minutes for baking
Once you have decided on the dough, from which you will bake this cake, you need to prepare the cheese and sausage for use.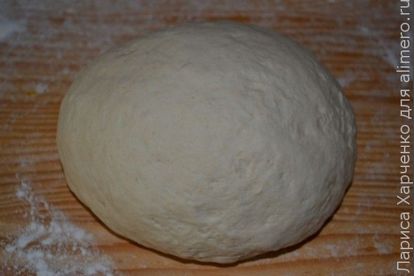 To do this, we rub cheese on a grater with large holes, and cut the sausage into long shelf-ribbons.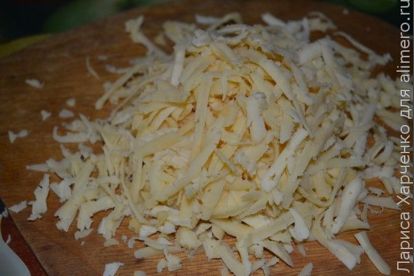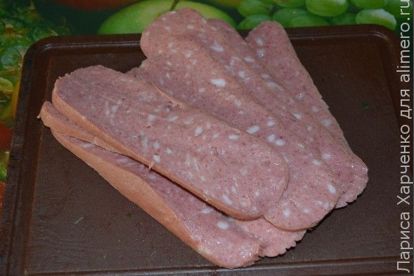 We need to roll out a larger half of the dough into a circle, which is somewhat larger in diameter than the expected size of the cake – we leave that kind of stock.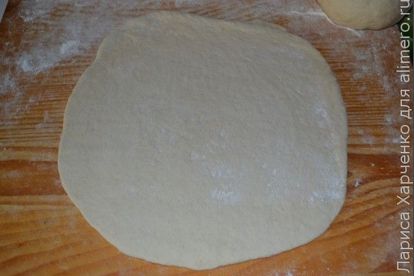 Retreating a couple of centimeters from the edge of the reservoir, spread the grated cheese in a circle with a path, which we then cover with the edge of the dough, making not very noticeable but reliable tucks inside the reservoir.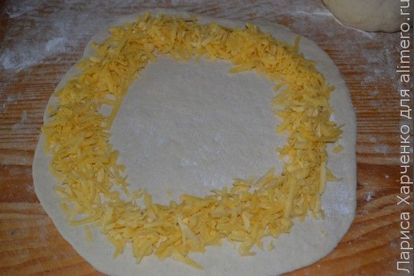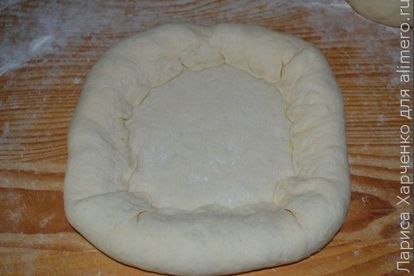 On the formed side, now we make small cuts, which we then turn out in this way – we get cheese curd.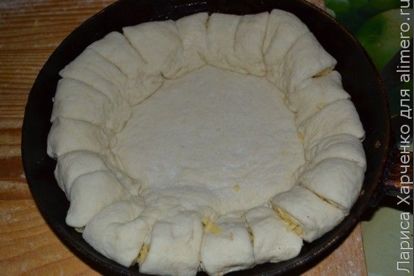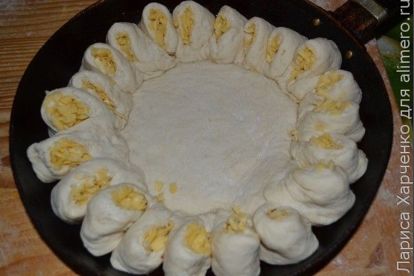 But we will make the middle of our cake out of sausage rolls. To do this, we roll up each strip of sausage together with an identical dough strip and cut the roll in half.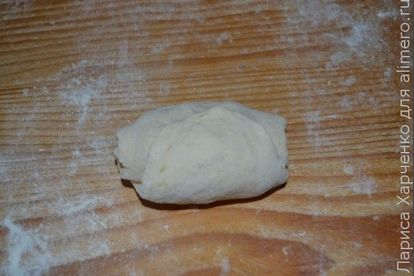 We decorate the middle of our cake with such penets.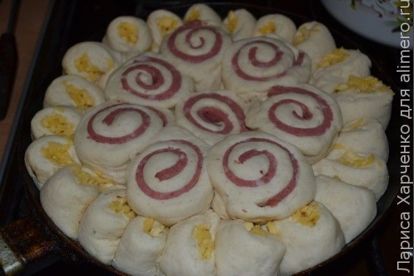 If you are using yeast dough, do not forget to give him time for proofing.
In order for the cake after baking, we had a beautiful and ruddy, we will grease it with a beaten egg and send it to bake at 180 degrees for about 40 minutes.