This morning, getting up early, I remembered that I hadn't bought a loaf the day before to make tea sandwiches in the morning. Since I had time in stock, I decided to bake a very simple and quick cake from what was at hand. Especially since the freshly baked cake is no worse than sandwiches.
At hand were eggs, flour, sugar, 2 small apples and a full freezer of berries stored in the summer. Well, I don't need a full freezer, but a glass or so is just what you need for a fragrant, fragrant fruit and berry cake.
While my homework was still sleeping, I quickly kneaded the cake, put it in the oven and went to get ready for work. As a result, I did not have to pick anyone up with a fight — instead of an alarm clock, the smell of fresh pastries worked. And to drink tea in the morning everyone loves me early 🙂
Complexity: very simple.
Time for preparing: 1 hour.
Cooking


First, I got berries from the freezer. I wanted to do it with raspberries and currants, but blueberries and strawberries appeared on the edge. I didn't want to waste time on disassembling in the freezer. Well, well, raspberry-currant pie bake next time.
I cleaned 2 small apples from the skin and cut them into small cubes so that they are not much larger than the berries. The dough is kneaded very quickly, so do not have time to darken the apples.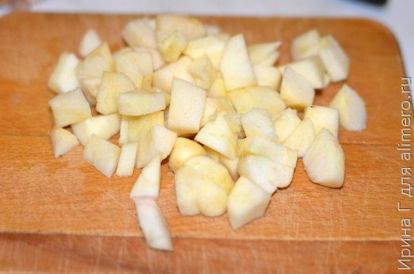 Now the dough. Smashed 3 eggs.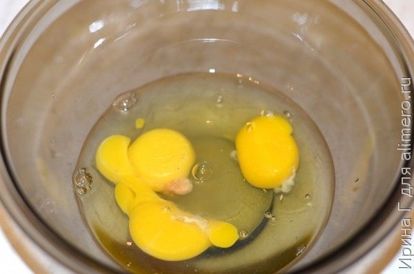 She poured sugar in them.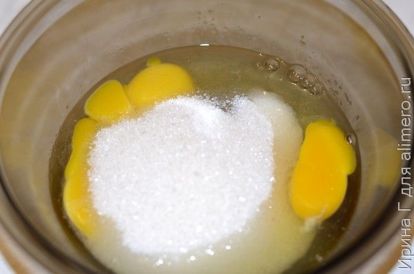 I stirred well with a fork (here again I remembered that I did not have a whisk :)).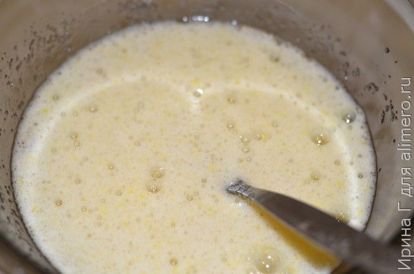 Added sifted flour and kneaded batter.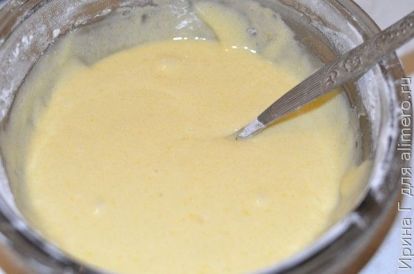 In a small amount of water with vinegar extinguished the soda and poured it into the dough.
Stir the dough, throw berries and apples into it.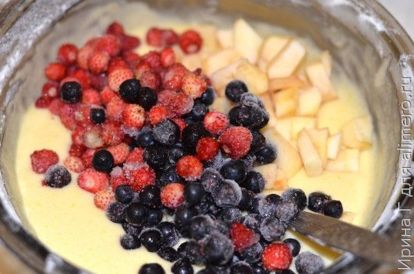 Stir and pour into a low wide pan. In it, the cake is baked faster than in the deep.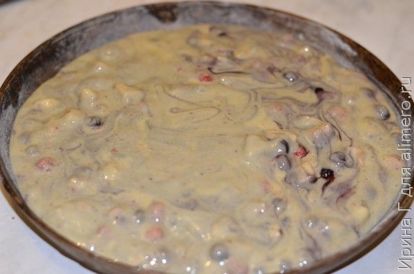 Baked 45 minutes in an oven heated to 190 degrees.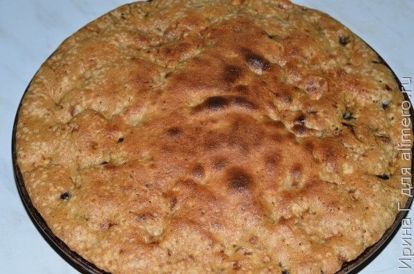 Pie with summer flavor for morning tea is ready.