Today I decided to make a quick recipe for a pie with apples and cinnamon. In winter, apples can be found in any supermarket or in any market.
I often cook such a dish, if suddenly I wanted something sweet. Baking I do mainly in the winter, when the body requires additional calories.
This recipe is especially for those people who say: I do not know how to bake pies. For example, I have girlfriends who cook deliciously, but do not bake pies, cakes, pies, etc.
Everything is very simple, but the main components are in any kitchen. So try it out for sure!
The difficulty of cooking – minimal.
Time for preparing – 1 hour.
Ingredients for the Pie
– 3 eggs
– 1 cup of sugar
– 1 glass of flour
– 2 medium apples
– 1/3 tsp baking soda, vinegar
– cinnamon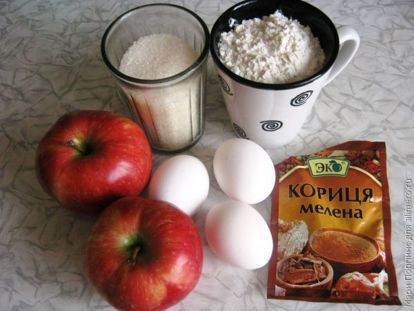 While breakfast for my daughter was cooling off, I quickly made the dough.
Smash 3 eggs in a bowl, add a little sugar and beat with a mixer or a whisk.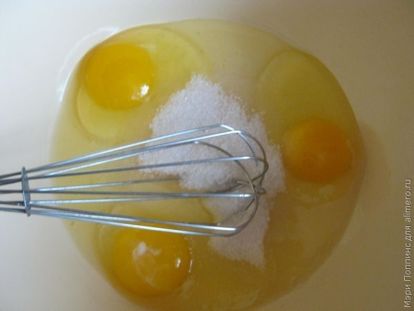 Add flour in small portions, mix.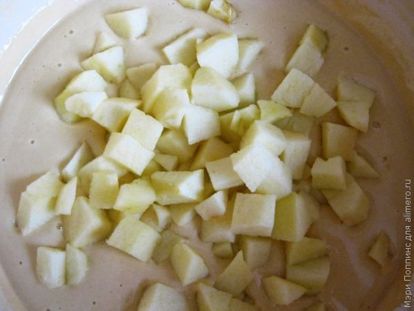 Pour some cinnamon. I am not a special fan of the strong taste of this spice, so the main thing is not to overdo it. Stir.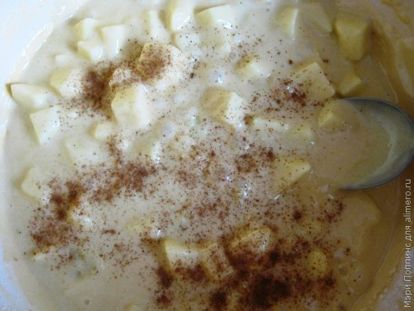 The oven is heated to 180 degrees.
Grease the baking dish with butter or margarine. Pour the dough.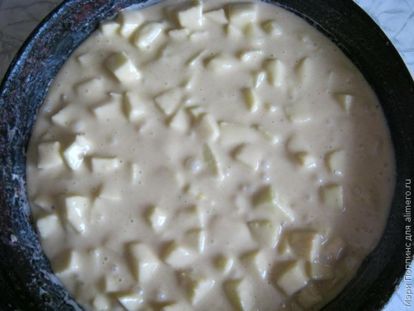 Put the future cake in the oven and do not open for 20 minutes. My cake baked for about 40-45 minutes. I already know the flavor that spreads around the apartment, ready or not.
We take out the cake, spread on a dish. You can drink tea!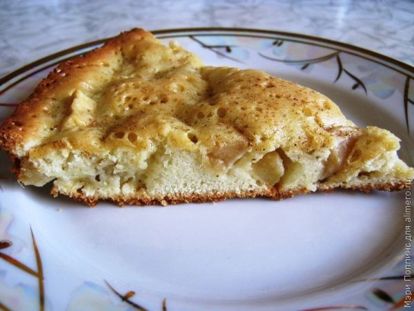 Enjoy your meal!