Having rested for several days in another city, I quite accurately and unexpectedly realized that I love autumn, but only Odessa. Torrential rains, fog and cold, certainly not for me. But, even in the southern cities, a deep autumn comes and increasingly you want tea with aromatic pastries. Having accompanied all this with a warm blanket and an interesting book, we get the perfect autumn picture.
Someone likes to walk in the rain, someone likes to be at home at this time and not go anywhere. I am just one of the last. In inclement weather, I prefer to mess around in the kitchen or lie down under a blanket. Of course, nobody canceled the work, but you can dedicate your free time to what you like.
For cooking autumn apple flavored pie you will need:
Time for preparing: 1 hour. Complexity: minimal.
Sift the required amount of flour, add salt, sugar, baking powder. Put the butter at room temperature.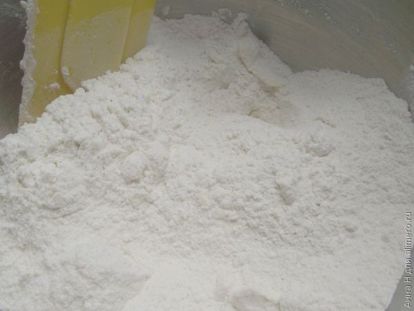 Add milk or tea, eggs. Mix thoroughly. I use a food processor, he copes with this duty perfectly well, so I did not worry about the lumps. If you knead the dough using a whisk, make sure that the dough has a uniform consistency.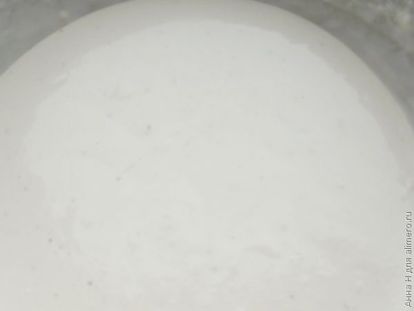 Now is the apple season, so you can choose any variety that can bake well in dough. Fruits cut into slices.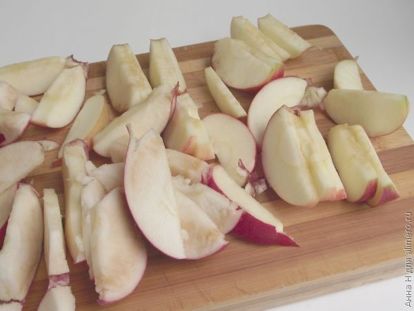 Heat the oven 180 degrees. Pour half of the dough into the prepared baking dish. Top lay out the prepared apples.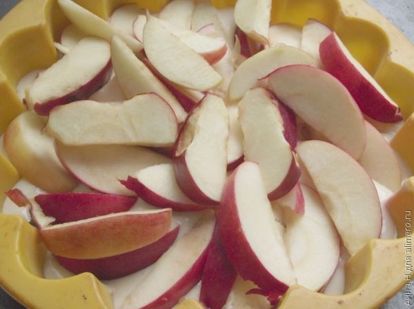 Chocolate lay out over apples in random order. We just break it with our hands.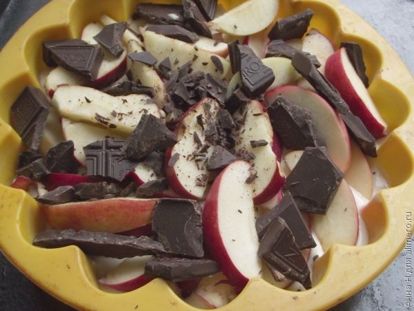 Pour the remaining dough on top, send the future cake in the oven for 30 minutes.
Readiness check wooden skewers. If it stays dry after piercing, then the cake is ready.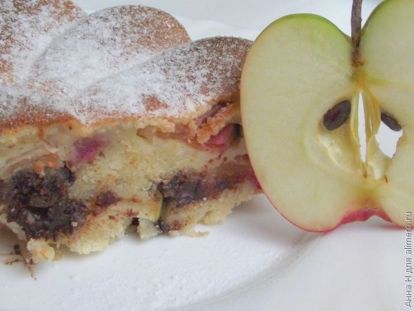 Now you can brew flavored tea and enjoy the cake, autumn and comfort.