I remember the recipe for this cake from childhood. Somehow my mother and I went to visit my girlfriend. She and her mother decided to make a charlotte. I thought that it would take a lot of time, but it turned out that the cake is very simple and fast to prepare.
Since then, I cook it in different variations and with different fillings. This recipe is suitable if you suddenly accidentally came to you guests.
– 3 eggs
– 1 cup of sugar
– 1 glass of flour
– 3 halves of canned peach
– soda, lemon juice
– 400-500 g sour cream, preferably oily
– 2 tablespoons of sugar
– 1 teaspoon of vanilla sugar
– 2 peach halves
– 1 glass of peach syrup from a can
– 1 glass of water
– 1 tablespoon gelatin
– 1/3 of a teaspoon of food coloring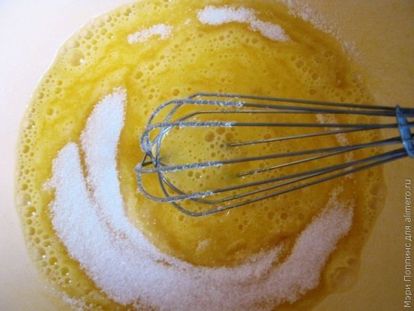 Add flour and mix thoroughly. Soda extinguish lemon juice. You can use ordinary vinegar.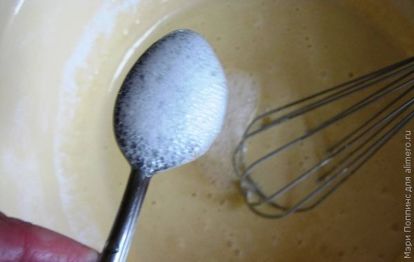 Cut the peaches into slices.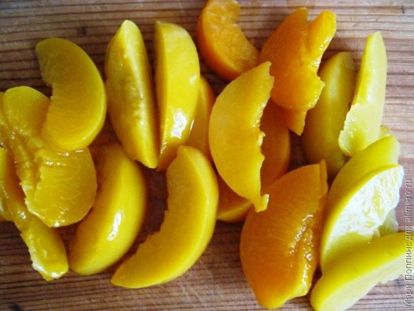 Lubricate the form of butter or margarine. Pour dough into it and decorate with peaches on top.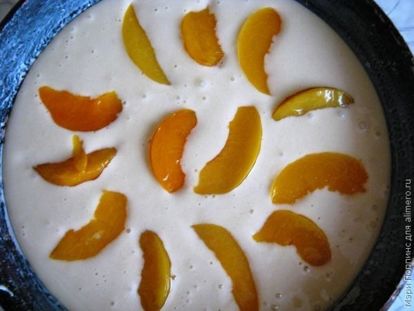 We send the dough into the oven, preheated to 180 degrees for 25-30 minutes. The first 15-20 minutes you can not open the oven, otherwise the biscuit will not rise.
While the cake is baked, cook cream. Whip sour cream with sugar and vanilla. Once again regretted the breaker mixer. This cream must be very well whipped to make it thick.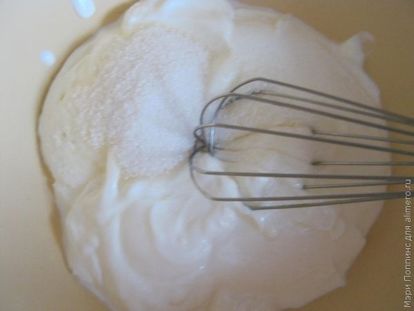 Add finely chopped peaches.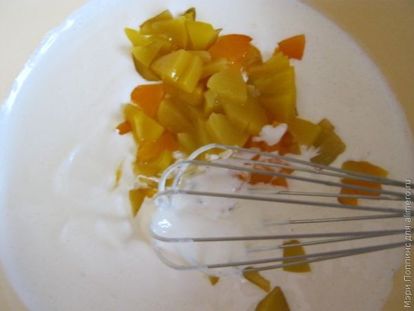 Cream sent to the fridge for 20-30 minutes.
In the meantime, remove the biscuit from the oven and let it cool well. As you can see, my peaches were slightly drowned in the cake.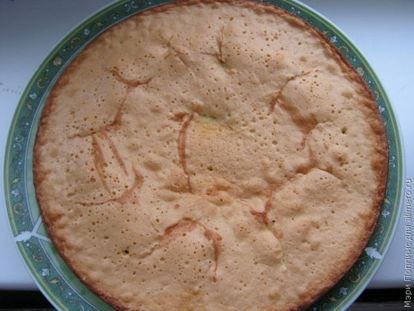 Make cooking jelly. Pour the syrup from the can of peaches into the pan, add a glass of water and food coloring.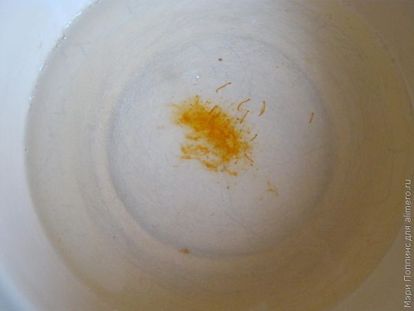 Bring almost to a boil, add gelatin and cook until it is completely dissolved. Leave to cool to room temperature.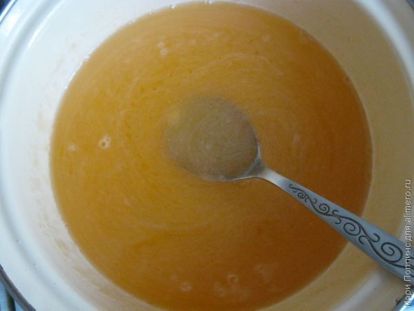 Sponge cake cut in half lengthwise and spread with cream.


From above we put the soulmate of the cake. I built such a simple foil construction so that my cream and jelly will not flow out. My detachable form has broken for a long time, it is urgent to get a new one.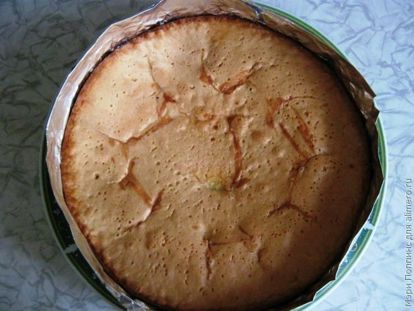 Smear the second cake with cream and pour over the cooled jelly. All sent to the fridge to freeze the jelly and soak the cake.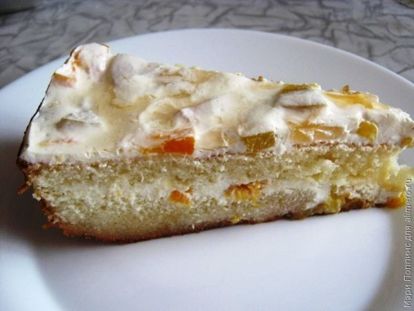 Peach pie is ready! Enjoy your meal!