Each of us thinks every day: how to feed the family? It is desirable more tasty and quicker … I want to offer you a hearty, tasty cake from a scruffy grandmother's little book.
By the way, I searched the Internet, I did not find anything like it. This is an open liver pie. Grandmother's open pies I always really liked for the abundance of juicy stuffing with a minimum of dough. I use beef liver, but I think you can take any. The dough recipe is very simple and does not require the involvement of any food processor or mixer.
What is needed for the basics:
170 grams of margarine
3 tbsp. spoons of sour cream
1.5 cups flour
soda, vinegar
For filling:
500 grams of liver
500 grams of onions
3 eggs
200 grams of sour cream
salt
pepper
dill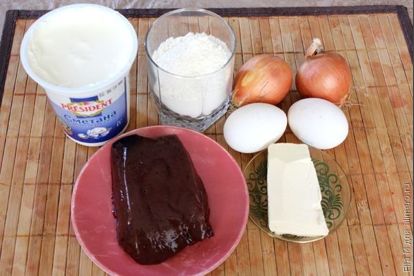 Let's start with the test. Chop margarine with flour with a knife, add sour cream and quickly knead the dough. Do not forget to salt and add soda suppressed vinegar.
We will collect the dough into a ball, wrap it in cellophane film and put it in the fridge, and we will do the filling ourselves.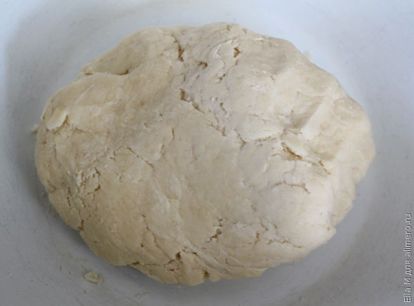 The liver can be first twisted in a meat grinder, and then fry. I do a little differently. I cut the liver into pieces and fry with half an onion.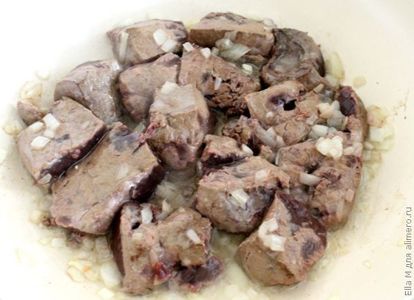 Then let cool and then twist.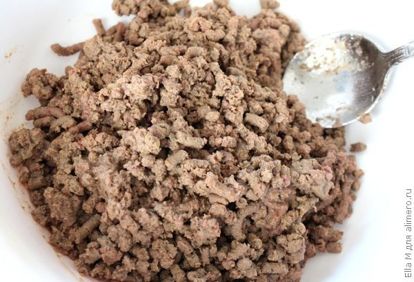 Peel the onions, grind. In the grandmother's recipe, by the way, 700-800 grams of onions are indicated. Well, in general, onions need a lot. Fry, add some salt.
Now prepare the fill. Sour cream (mixed with mayonnaise) mixed with well-beaten eggs. Salt, pepper, add other spices, if you want. The taste of the cake depends on the taste of the pot! You can add chopped greens, I added dill.
Getting to the assembly pie. We can take any form (round, rectangular), lubricate with oil and evenly distribute the dough, make high sides.

Now lay out the fried onions on the dough.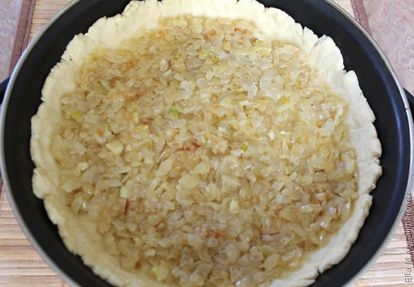 Put the liver on top of the onion.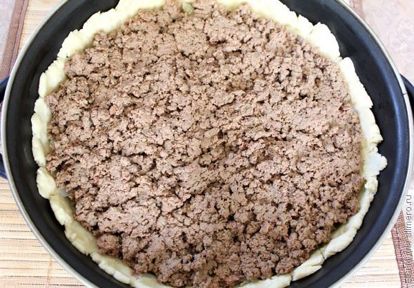 It remains to pour everything and put in a well-heated to 180 degrees oven.

Bake 40-50 minutes, depending on the characteristics of the oven.

The pie is ready, bon appetit!