Once I was visiting my parents. While my baby was sleeping, my mother and I decided to make two cakes: meat and banana-lingonberry. I took the halves of both pies with me, they were so tasty. And then I made a cake with lingonberries and a banana almost daily! And now my husband constantly asks me to prepare a fruit and berry delicacy.
I like to treat guests with the same cake. The advantage of this dish is that cooking it is easy, simple, but not very fast. Sand dough takes time! And a little more fancy and beautiful baking dish. Then it turns out a real masterpiece, which can be found in culinary establishments.
Yes, why precisely lingonberries? It's just that we have a lot of these healthy berries at home, since my husband's parents live in a cold land and regularly supply us with northern treats. Lingonberry helped me a lot during pregnancy: it saved me from edema, saturated with vitamins. I drank lingonberry tea, ate lingonberry patties or just lingonberries with sugar.
Complexity: below average
Time for preparing: 1,5 hour
Servings: 4-8
Ingredients:
1 pack of margarine
500-600 g of cranberries
1 egg
2-3 bananas
0.5 tsp soda
Starch
1 cup of sugar
3 cups flour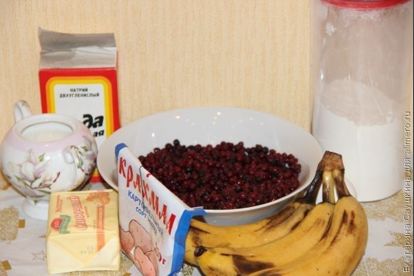 Cooking:
Beat half a cup of sugar with an egg.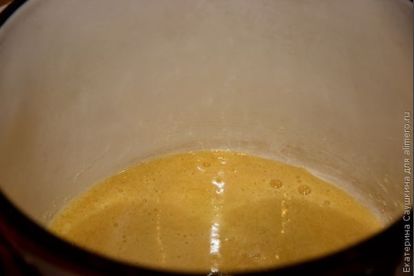 Grate margarine, add to the mixture, mix thoroughly.