Returning home from work last night, I decided that I really wanted a cup of hot tea with delicious homemade cakes. With these thoughts, tiredness and a desire to relax a little went somewhere, and looking into the freezer and finding there still a bag of frozen cherries, I was incredibly inspired and set to work …
Then I didn't know what I would do, but I started to actively get eggs, cottage cheese, sour cream from the refrigerator … As a result, after a little tinkering, I kneaded the dough for the foundation, as it turned out, of the future cake and started to fill it. But about everything in turn …
Required list of products for the test:
For stuffing, I used:
– 100 ml sour cream
– 350 g of cottage cheese
– ¾ cup sugar
– 2 eggs
– bag of vanilla sugar
– 200 g cherries
– 1 tbsp. starch
Degree of difficulty: easy enough
Time for preparing: less than an hour and a half
First of all, using a microwave, setting the desired mode, I thawed the cherry and extracted a bone from it.
Then she took the dough – mixed the sifted flour with sugar and salt, ground these dry ingredients with butter and egg yolk into the crumb, and then adding a little milk, kneaded the dough.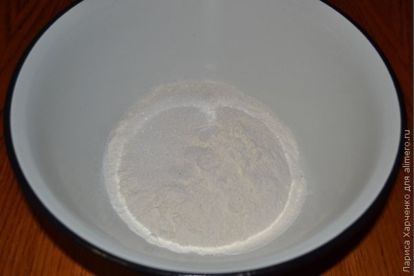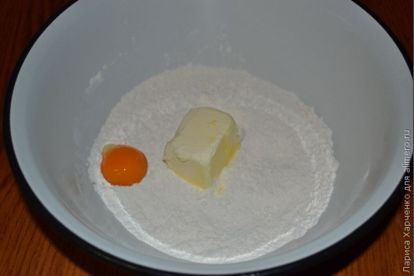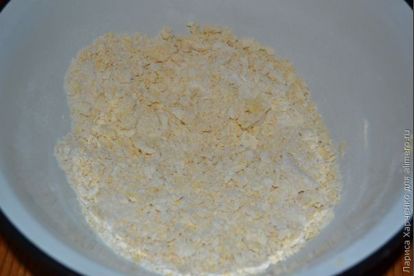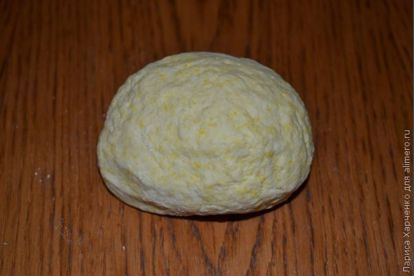 I roll the dough into a cake and line it with a baking dish, forming the sides as well. She put the form in the fridge, and in the meantime took up the filling.

There is nothing complicated here. In a deep bowl, put together cottage cheese, sour cream, sugar (plain and vanilla), eggs and mixed.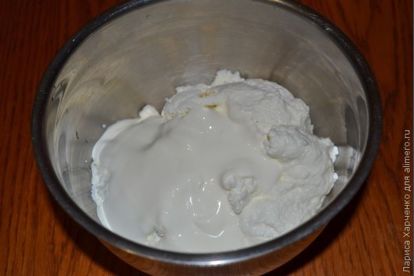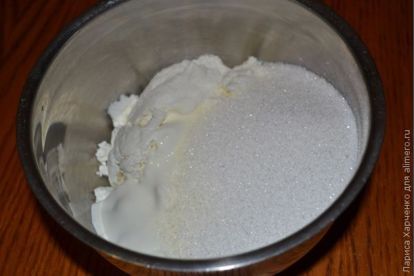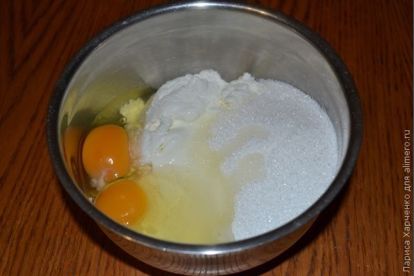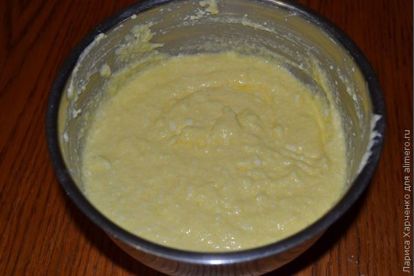 Then she put the stuffing in the basket of dough in the form.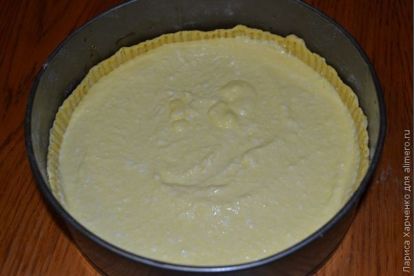 Cherry mix with starch and lay out on the filling, slightly pressing the berries into the curd mass.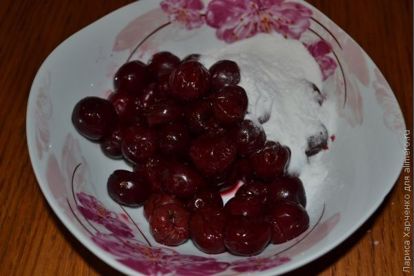 I baked the cake for about 40 minutes at a temperature of about 170 degrees.
To admit that we could not resist and cut the cake hot. But the next day it turned out to be much tastier!