Recently, as you have seen from my recipes, I have not baked anything except bread. The fact is that I tried to lose weight a bit, so my relatives were infringed on homemade sweet pastries. The swimming season has begun and you need to be in shape so that with a calm soul on the beach you should stay in one bathing suit.
But today I could not stand it and baked a delicious cake. In order not to gnaw my conscience, I cooked it with fresh berries. So it turned out not only tasty, but also useful.
To make a cake, you need the following products:
For the filling required:
– 1.5 cups fresh blackcurrant
– 5 tbsp. semolina
– 0.5 cup of sugar
In the evening of the products indicated for the cake, we knead the soft and plastic dough. It should stand for about 1 hour in a warm place, after which we put it in a large bag and send it in the refrigerator. In the morning we get a packet with dough, which will well swell (for this, you need a big packet to fit the dough in it).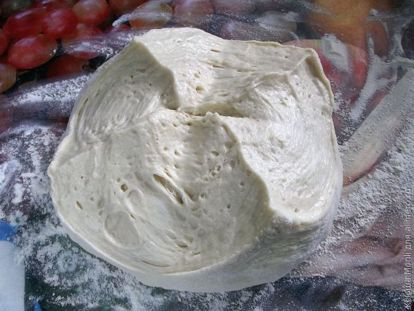 Roll out the dough with a rolling pin to a thickness of 0.5 cm.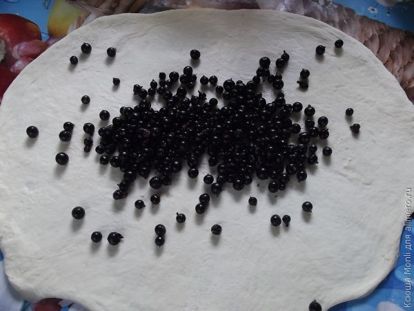 Sprinkle the dough with currant berries, which are pre-washed under running water.
Sprinkle berries semolina and sugar. Its quantity depends on your preferences.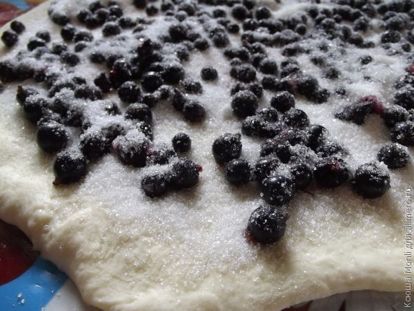 Now the dough with the filling is cut into strips about 4-5 cm wide.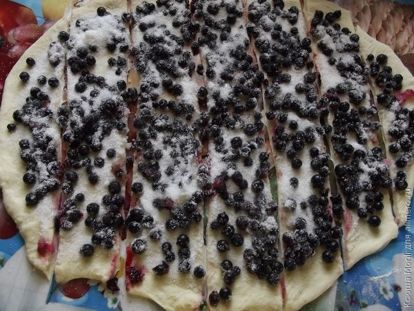 Roll the dough strips with berry filling into rolls and place them on a baking sheet greased with vegetable or butter.


The baking sheet must be chosen not too large so that the rolls for the pie could fit in it in one uniform layer.
Grease the cake with milk, tea and / or sprinkle with sugar. Leave it under a towel for 30 minutes to make the cake rise. Then send the cake to the oven to bake at a temperature of 160 degrees for about 30 minutes.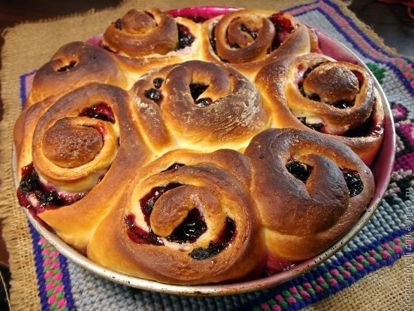 The finished cake can be cut into portions or divided into rolls and served to the table in a warm or cold form.