I suggest to pass the cold winter days over a cup of hot tea with a crumbly berry cake.
Delicious pastries stuffed with berries on sand dough and crispy crust will surely please you and your loved ones.
In the summer, this recipe makes an amazing cake with fresh raspberries. Therefore, you can save this option until the summer.
Try, change the stuffing, pamper your relatives.
Time for preparing: 45 minutes.
Degree of difficulty: minimal.
To make a cake with berries we will need:


For the test:
For filling:
– berry – 200-300 g
– egg – 2 pcs.
– margarine or butter – 100 g
– sugar 100 g
– semolina – 150 g
– starch – 1 tbsp.
– nuts
Cooking method:

Margarine or butter cut into small pieces, add sugar and flour.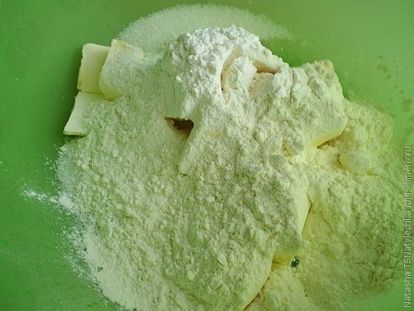 All fray in crumb with a kitchen knife or hands.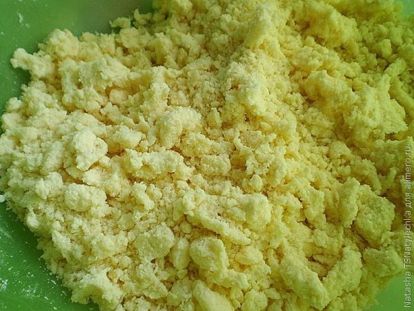 Add 1 egg.
Roll out the dough into the formation, cover them with a greased baking dish. We make punctures on the dough with a fork.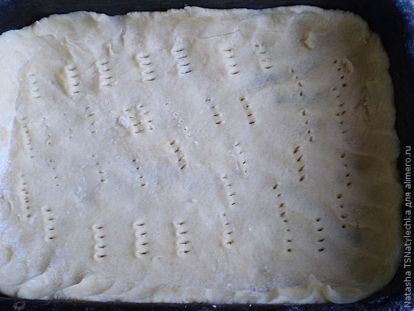 While preparing the filling, send the dough in the form into the fridge.
Berry can be used any. If it has been frozen, then defrost it. In my recipe – strawberries.
Using a blender or food processor, beat the sugar with softened margarine or butter.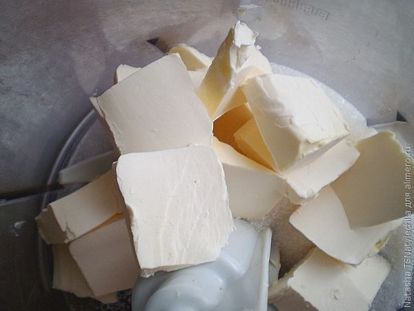 Add 2 eggs. Whisk.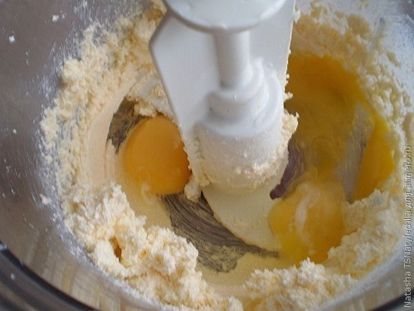 Pour 150 g of semolina. Whisk.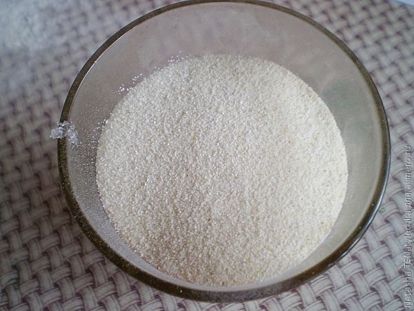 Remove the dough from the fridge.
Pour the berry on a layer of short pastry, pour it with sugar and starch.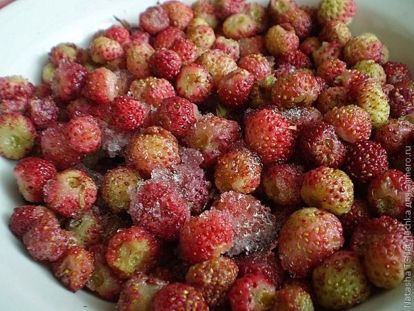 On top of the berry filling lay out a mixture of semolina.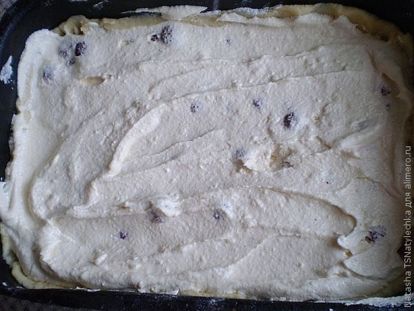 Fry the nuts in a dry frying pan or in a microwave.
We clean from a peel. We spread the top layer on the cake.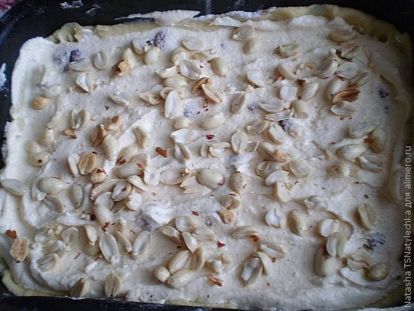 We bake in the oven at 200 degrees for 30 minutes.
Ready cake, when it cools, cut into portions.