I love all kinds of pastries. But sometimes there just isn't enough time. But she decided to make her homemade shortbread cake with cottage cheese cream. The highlight of this dish is in its powder. Remember, earlier on the buns there was such a tasty sweet baby. I could not find a recipe for a long time, but in one TV show I saw its preparation. Happiness was not my chapel. Now I will share it with you in the next topic.
Time for preparing : 1 hour directly for the cake, 2 hours for the dough
Degree of difficulty: easy
For cooking banana pie cake you will need:
For short pastry:
1/2 pack of butter,
1 egg,
2 spoons of sugar
1 cup flour,
1/2 bag of baking powder
For filling:
2 bananas,
2 packs of cottage cheese 9% fat,
1 spoon of sugar
For baby:
50 g butter,
2 tbsp. spoons of flour,
1 tbsp. spoon of sugar
Short cooking version:
First prepare the shortbread dough. Take butter, egg, sugar.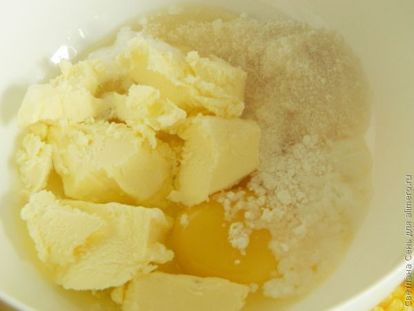 Thoroughly rub the whole thing with a spoon or mixer, for better effect.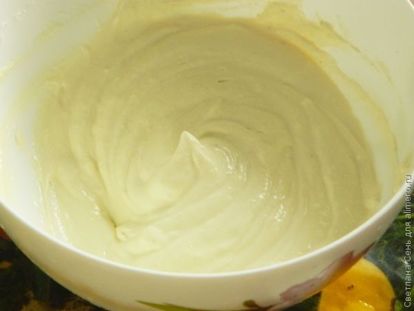 To prepare the crumbs, take butter, sugar and flour and rub well.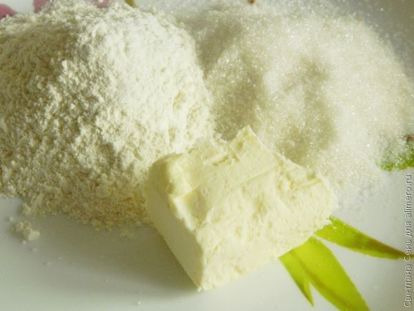 Let both large and small particles remain. Simple and very tasty.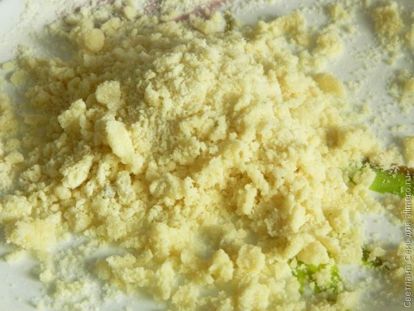 When the dough is frozen, distribute it in a baking dish. Make a side about 2 centimeters.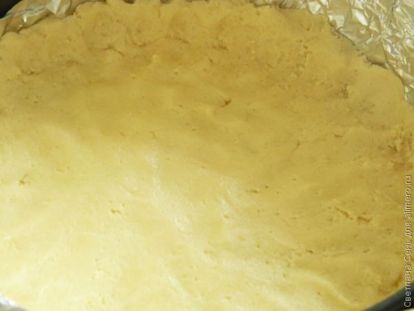 Then lay out the stuffing. Carefully level it with a spoon.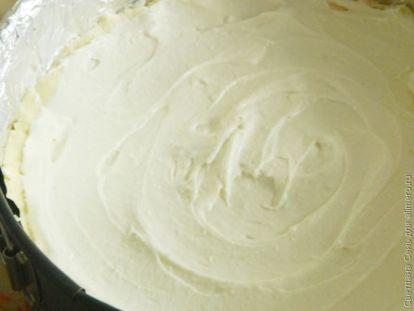 Sprinkle crumbs on top and send to the oven, preheated to 200 degrees for 20-30 minutes.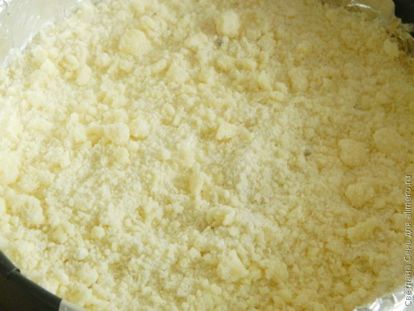 Crust should get a beautiful golden color.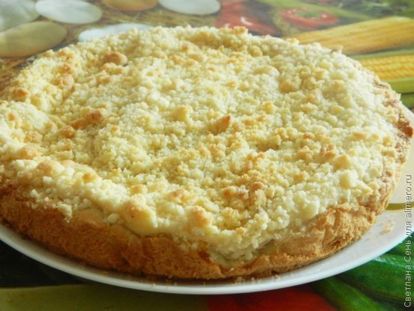 Cool the finished cake to make the filling stronger.
This is not a difficult cake brighten up any tea. Enjoy your meal.