What could be more delicious than a regular pasta cooked with seasonal vegetables, mushrooms and cheese? Especially if such a dish is also cooked exactly 15 minutes? I am sure that the list of such dishes will not be so long. That is why I propose to cook this tasty, fragrant and summer dish to the depths of the soul.
To prepare this variant fettuccine we take any seasonal vegetables that are now available and that you like. I had an asparagus bean, zucchini and tomato. And to add a creamy taste to the dish, add some cheese to the pasta.
Complexity – it's pretty easy and simple
Time for preparing – 15 minutes
Pour vegetable oil into the pan, throw a piece of butter. Spread sliced ​​onion and garlic.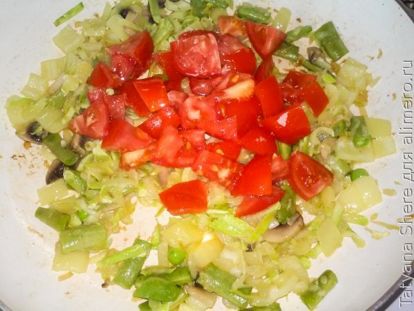 Still keep on the fire, and then throw the diced cheese.
And greens.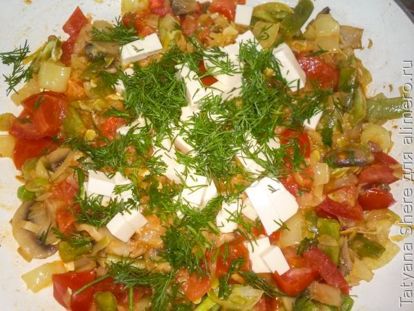 Salt vegetables, pepper, throw paprika, hops-suneli and, if you like, hot pepper (I used cayenne).
We spread the paste boiled to the state of al dente.


Stir.
Here is a delicious dish ready – fettuccine with summer vegetables! By the way, if you apply pasta with brie cheese sauce, then such a dish will become truly exquisite!


Enjoy your meal!