Pasta with stew – the perfect fast food. I am sitting here in a remote village, we have a big family, a lot of men and construction. The men saw, cut, drill and knead from seven in the morning and until dark. They want to eat steadily three times a day for about 3 liters of food. I need to cook 9 liters of food a day on a two-burner hotplate, slow and sad, like autumn rain. In this situation, pasta with stew – a great dinner without serious problems. Consider not cooking, but rest.
However, in any other situation about the pasta in a naval way you can not say anything bad. The most difficult part of this story is to find a good stew, unless, of course, you do it yourself. A good stew should contain obvious cuts of meat in thick jelly, and the fat should not be very much, a maximum of 10%. I throw away the fat: it is not the most delicious and melts at too high temperatures – it stiffens in the mouth on the palate. Not a very pleasant feeling. Jelly – this is an excellent nutrient protein broth – he will make the basis of the sauce.
The easiest (and win-win) option is to mix pasta with canned meat and eat. But this time, for a change, we will take the Italian path.
Time for preparing: 40 minutes (I think so, my double-cooked spitter puffed out longer)
Complexity: extremely simple
Output – 10 servings (I warned)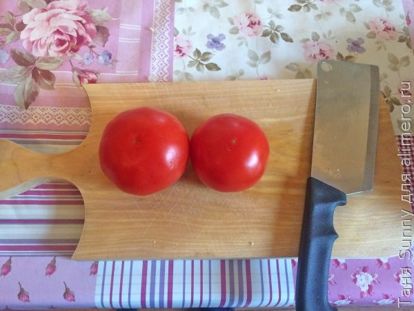 Tomatoes. What? Here are the tomatoes. I take. I cut not very large. They will bloom in sauce, the larger the cut, the longer to wait; the smaller I cut, the more lazy to chop.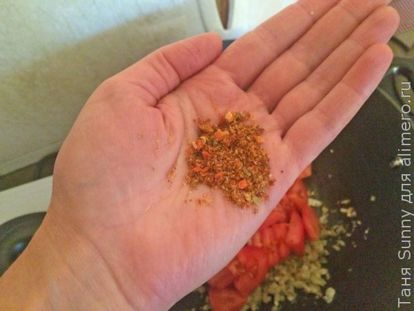 Add dry soup mix.
I add 3 tbsp. cups of boiling water, no longer needed, otherwise the sauce will become too liquid, water is needed here, just to have steam.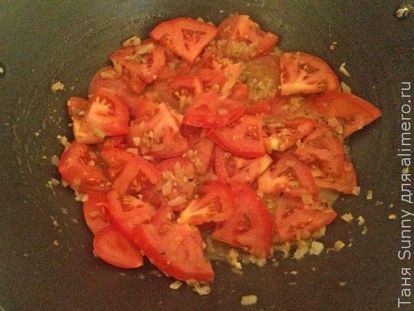 Carcass under the lid here to such a semi-liquid state. You can and without a cover. Under the lid – faster, without the lid – slower, but the excess moisture will evaporate.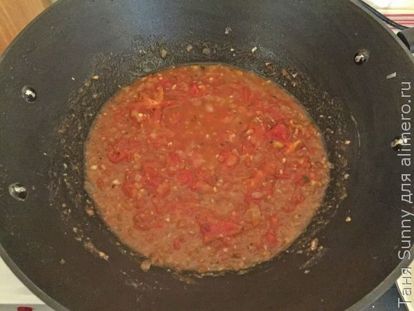 While cooked pasta. Macaroni is better to take large and fleshy, which keep their shape well: penne, for example, or deep shells, in sauce shells it will be fine, like in bowls, sauce gets stuck.