Sometimes I suddenly want a liver or liver sausage for no reason. Someone feeds her only cats or dogs, and I eat her. And by the way, with pleasure.
Liver sausage really seems to me very tasty. The main thing is to choose it correctly. I found one with only liver, salt and spices. Surely the manufacturer is cunning, but it is delicious. This time I decided to cook pasta with liver sausage for lunch. Why? Because fast. And delicious.
The difficulty of cooking: very simple
Time for preparing: about 30 minutes
First, put the pasta cook. Garlic peeled, finely chopped and put in a frying pan, where she heated the vegetable oil.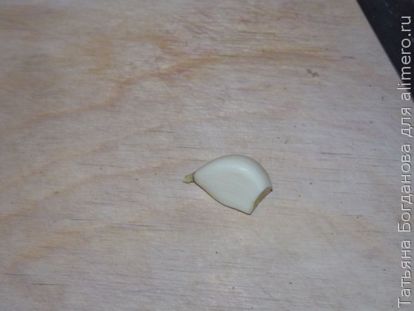 Onions cut into half rings, sent onions to garlic. They should not burn, because the taste of the dish immediately spoils.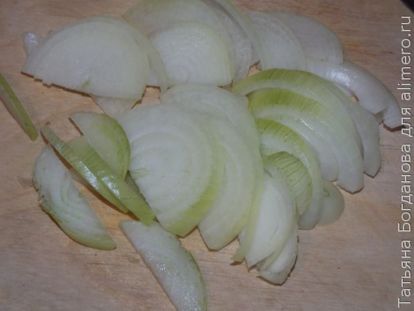 Carrots grated on a large grater, put to the onions with garlic.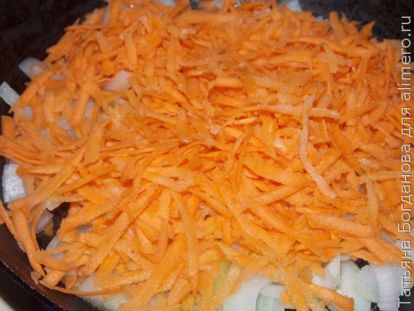 Fried all the vegetables together.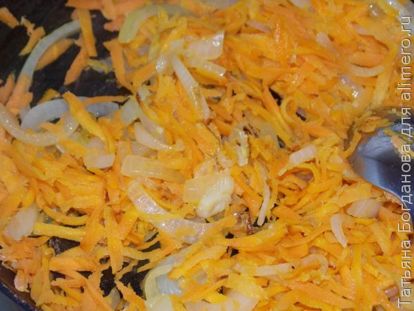 Liver sausage cut into large cubes. Put it in the pan to the vegetables. She chose liver sausage for a very long time, because for some reason often vegetable was written on such sausage. I found a liver in which additives were not.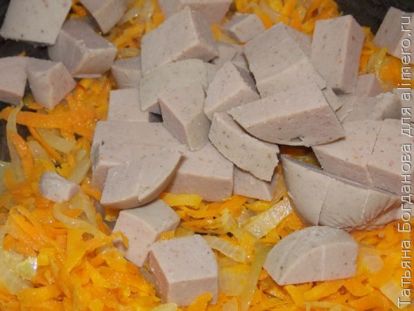 Fried sausage with vegetables, added a spoon of soy sauce. My sauce was hot, so I no longer added any spices. And salt too.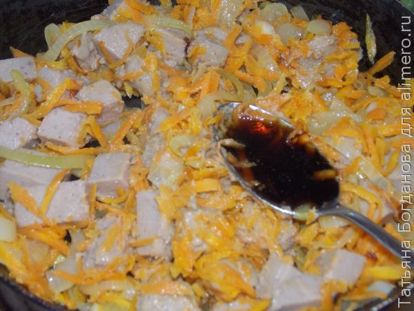 I fry everything together until everything turned into a homogeneous mass, and the sausage did not melt.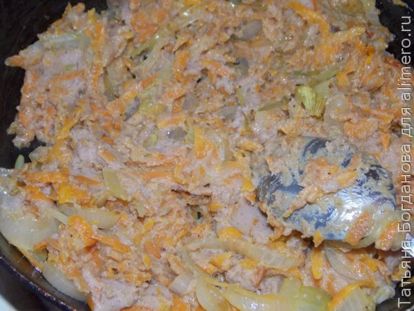 While preparing the dressing, pasta cooked. I did not rinse them, just poured water, and then poured into the pan.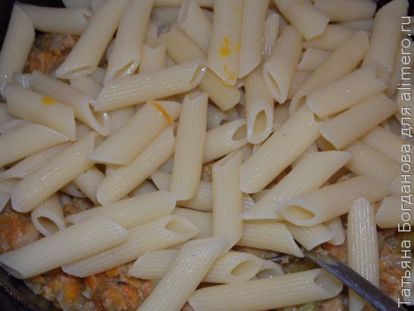 Stir, then in the pan literally a minute.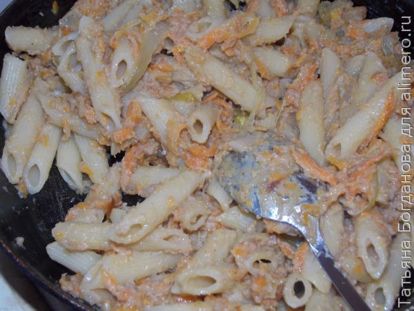 Pasta ready. Sprinkled them with greens.