The history of today's recipe began with a grand failure. Well, yes, I tell.
The biennium of my child was planned extensively: a menu for children, a menu for adults, competitions for those and others, and other wonderful entertainments — everything, of course, made and invented independently. And if the adult menu suggested a variety of delights, then traditional children's food at such holidays we serve cutlets and boiled potatoes (children are picky, mashed potatoes do not eat everything).
And on the eve, and the holiday was planned for the morning, I am busy in the kitchen in the soap and I am going to fry the cutlets according to my traditional recipe. And then how jinxed! Either the pan came to an end (in fact, yes, it came), or my hands abruptly stopped coping with the task, or something else, but the meatballs began to fall apart. Totally. In porridge. The first batch is porridge. The second is porridge. I run to my husband in panic – how can I feed my children tomorrow ?! To which my beloved spouse calmly says: Porridge? Fine. Make porridge. Then boil the pasta and we will have children's folk food – pasta in a naval manner.
I thought, I thought, and obeyed my husband! Our holiday was a great success! The kids were happy, the pasta ate everything. Since then, periodically, when making chop blanks, I plan to use a couple of meatballs with pasta.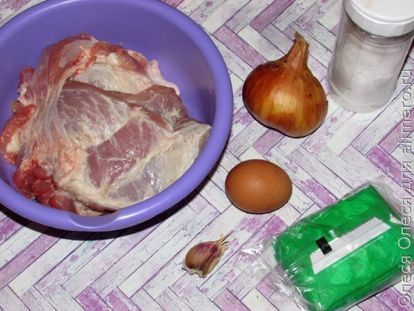 Complexity: simply
Time for preparing:30 minutes
Note that I have no pasta in the photo of ingredients. It is not by chance, they are secondary here and absolutely any can be used.
And with minced meat everything is simple, almost like with ordinary meatballs, only without a bun. I started by cutting the meat into large chunks and throwing it into the blender (the meat grinder broke, using what I have).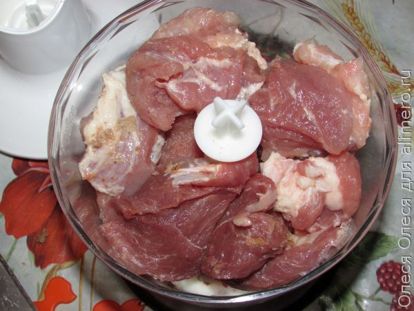 Chopped and meat laid out in a bowl.