Not sure what to cook for lunch at a second? There is a great recipe that does not take you much time – it is pasta with minced meat. Pasta with minced meat is good because you do not need to spend time on making cutlets, because all the ingredients are simply roasted and mixed.
I love this dish very much and cook it quite often. After all, pasta with minced meat is simple, fast, healthy and very tasty!
Now I want to tell you and show in the photos how I cook them.
Difficulty cooking: simple.
Time for preparing: 30 min.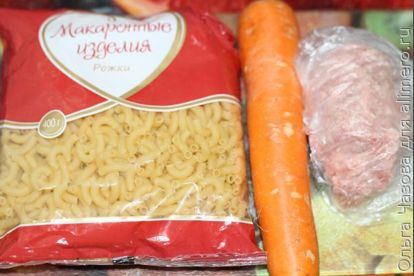 Working process:

For the preparation of our dish, you can use any pasta: spaghetti, crutons, curls, noodles, bows, etc. I took the horns.
First, the horns must be welded. To do this, pour into the saucepan a liter of cold water. Water add salt and bring to a boil. Then pour 400 grams of the cones into boiling water and boil them until ready.
Readiness of the horns can be checked by their ability to stick to the edge of the saucepan, when removing them from the water. If the pasta does not stick out, then the pasta must be boiled again. And if it keeps very well, then it's time to take them off the stove.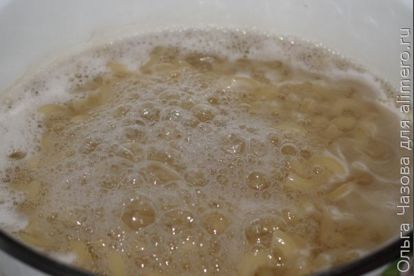 Now it is necessary to rinse the horns well in running cold water. This is done in order to remove the remnants of gluten – so the horns will not stick together. I use a colander for washing pasta, although this can be done with a skimmer or just in a saucepan.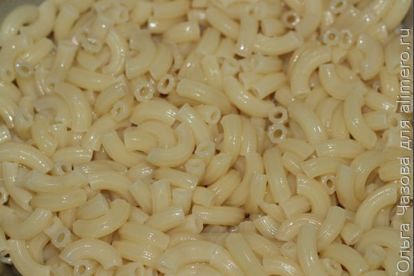 Now we need to do minced meat. If you have frozen mince (like mine), then you need to defrost it and salt it.
Then we need to wash and clean the carrots. And grate it on a coarse grater.
Heat the pan, pour the sunflower oil into it. Putting minced meat and carrots on the bottom of the pan. Add some salt. You can add your favorite seasoning. I added black peppercorns.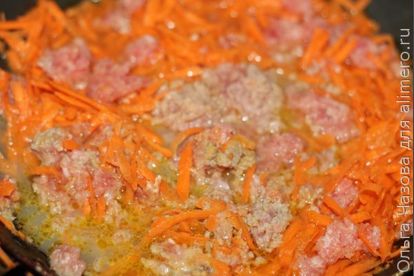 Fry until cooked.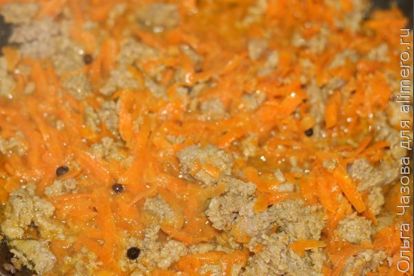 Then add boiled horns to the same pan. And very well mixed. Fry for three to five minutes.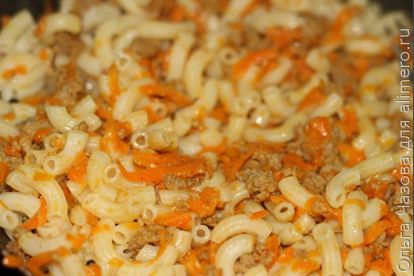 That's it, our main course is ready for lunch. Enjoy your meal!
Pasta with minced meat can be cooked not only for lunch, but also for dinner. Only half an hour and you have on the table a full hot dish.
Pasta with minced meat can be filled with ketchup, tomato, cheese or cream sauce.