I am the wrong wife of the wrong husband. So all our acquaintances joke, and all because my husband does not like pasta in a naval manner, but I do not cook them. While eating pasta with ham, he eats with great pleasure, asking for supplements each time. It is with great pleasure that I cook such a favorite dish, because it is easy and takes a minimum of time.
In addition, such a dish can be easily fortified by adding fresh or frozen vegetables. And if you do not use mayonnaise in cooking, you get a very useful and simple breakfast, enriched with vitamins and minerals.
Such a dish can also be given to children, because often they are not indifferent to such flour dishes. My son, for example, has two favorite dishes: pasta and dumplings.
For cooking, I recommend using durum wheat pasta. Any ham will do, but it can be replaced with boiled sausage or sausage.
Approximate cooking time: 20-30 minutes
Degree of difficulty: minimal
For the preparation we need: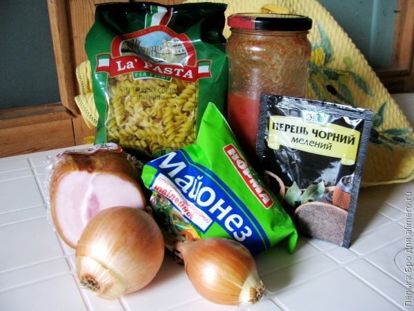 Finely chop the onion and simmer in a pan over low heat.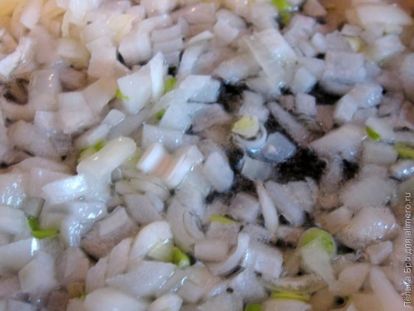 Meanwhile, we cut the ham into small cubes.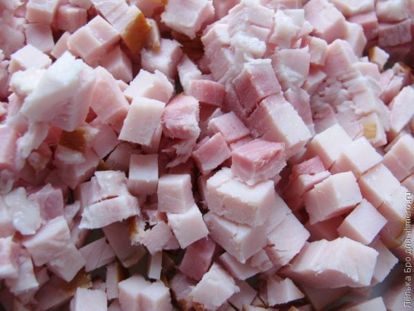 Sent to the bow in the pan.
Fry for two or three minutes.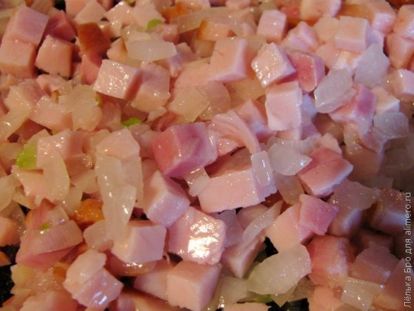 Add spices to taste, pepper and salt. I love to use basil and spice mix for meat or pizza.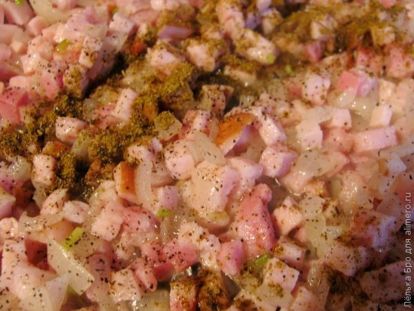 Add mayonnaise. If you want to get a healthier dish, then you should give up on mayonnaise.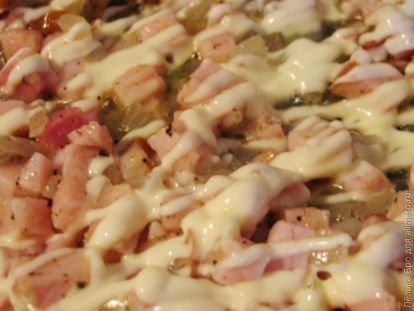 Pour homemade tomato or pasta, mix well and simmer for another 3-5 minutes, then remove from heat. In the summer, you can use fresh tomatoes.
Cook the pasta in salted water for 8-10 minutes, drain the water with a colander.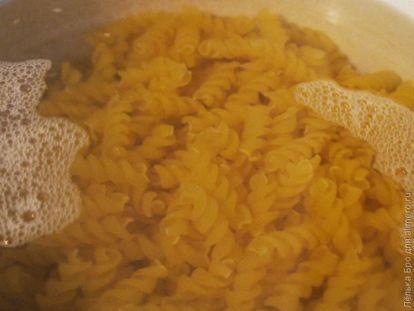 Add the ham with the sauce to the pasta. Gently mix. Sprinkle with cheese and decorate with greens. Serve your beloved husband.