About my daughter's love for pasta I wrote on Alimero's website more than once. My husband and I also eat them with pleasure, and especially if a delicious sauce is prepared for them.
I usually use chicken stew with onions or pork. But they can always be replaced by mushrooms, the composition of useful substances which are not worse than the composition of meat.
Time for preparing: 40-45 minutes.
To cook pasta with cream-mushroom sauce, we need:
1) a pack of pasta
2) salt
3) 2 onions
4) 300 g fresh oyster mushrooms or other mushrooms
5) vegetable oil
6) 2-3 tablespoons of homemade cream
7) hop-suneli, bay leaf
8) a piece of butter
9) Tomato and parsley for decoration
We put a pot of water for cooking pasta.
At this time, prepare the sauce.
Peel the onion from the husk, rinse with running water and cut into medium thickness with half rings.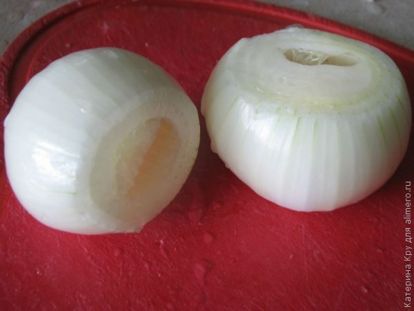 Pour vegetable oil into the pan. When it is heated, lay there chopped onions.
While the onions are being stewed, the prepared oyster mushrooms are ground with a knife.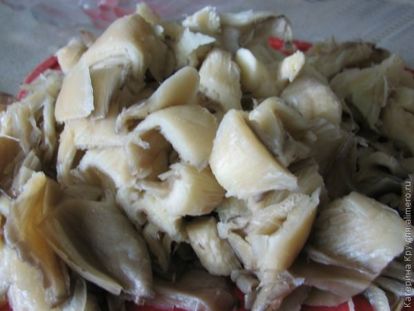 Mushrooms put onion and close the pan with a lid.
After 3-4 minutes, sprinkle the mushrooms with salt and spices.
I used hops-suneli and added a couple of bay leaf leaves.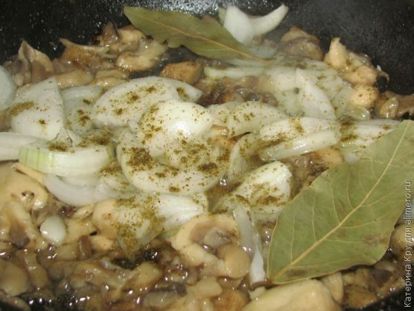 After a few more minutes of cooking, put a few tablespoons of homemade cream to the spicy oyster mushrooms. At this point, you need to remove the bay leaves from the pan.
Cover again and simmer the creamy mushroom sauce until tender. It will take just a couple of minutes.
While we were cooking gravy, the water in the pot was boiling. We add salt and pasta. I had bows or butterflies.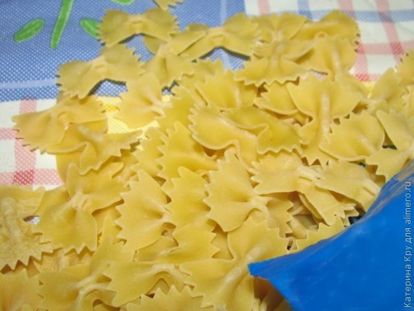 Cook pasta until tender.
Drain the water from the finished bows, add a piece of butter and mix them. Although I prefer to use the sauce itself instead of butter.
Put the pasta on a plate, add the sauce and decorate the dish with a tomato flower and parsley sprigs. Optionally, you can add a little grated cheese.