It so happened that in childhood I didn't even know that you can eat pasta with cottage cheese. And in general, cottage cheese in my understanding was associated only with desserts. When I found out about this combination, the sweet casserole with pasta for some reason did not make me want to try it.
Here is macaroni with cheese – yes, it is delicious.
Later, I realized that cheese is a loose concept, and in many countries there is simply no word for cottage cheese. Since then, cottage cheese and pasta for me have ceased to be incompatible.
Now I, if I have cottage cheese, with pleasure I can add it to pasta. It turns out quite dietary dish, provided that the cheese is not fat, and pasta from durum wheat, that is, marked on the package: group A.
Since macaroni is my son's favorite dish, I cook them often. Today's recipe was invented by itself when I wanted to diversify a little a simple combination of two products.
Time for preparing: 30 minutes.
While the pasta is boiling, make a curd dressing. Unfortunately, I will not name a low-calorie dish today, as I have rustic and sour cream. Curd slightly salt.
Curd mash with a fork. Greens finely cut.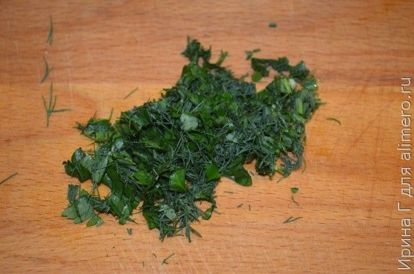 Add to the cottage cheese. Grind grated garlic there (the amount can be reduced or increased depending on the strength of your love for garlic.)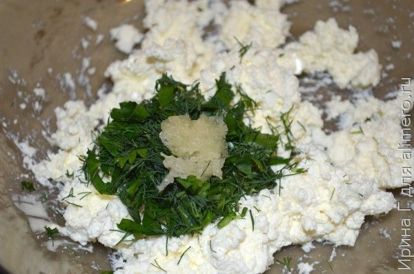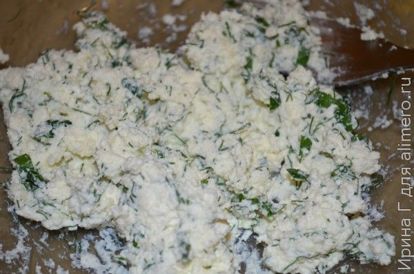 Boiled pasta recline in a colander.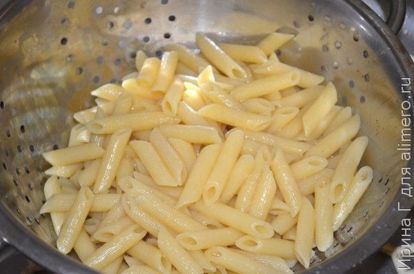 That's all. Now lay out any convenient way cottage cheese dressing for pasta. You can immediately mix, and you can leave the lumps.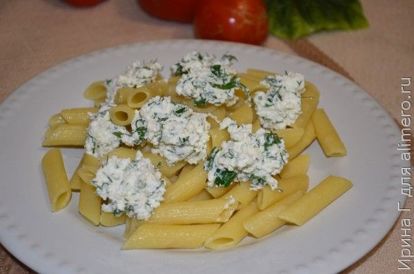 It turns out very tasty, no worse than macaroni and cheese.